World-renowned for the majestic theme parks of Disney World and Universal, the modern city of Orlando, Florida, is the happiest place on Earth for a reason. From the Amphitheater at Lake Eola Park to its high-tech businesses, great private and public schools, and over 230 days of dappling sun, this slice of Central Florida is beloved far and wide.
Want to move to the perfect Orlando neighborhood? If you're seeking the most amazing neighborhoods in Orlando today, team up with the superheroes of Orlando real estate at The Home Squad.

Live a Life Like No Other in Orlando, Florida
With exclusive access to hot Orlando properties, deep relationships across the Orlando area, and premium vendors on our side, we provide clients with the full-service buying experience they deserve!
From the flea markets of Lake Mary to the bright lights of high-end nightlife, the locales and destinations of Orlando, Florida, make the city special. If you're seeking the top places to live in Orlando Florida, look no further. Let's uncover the 8 best neighborhoods in Orlando for families, singles, and retirees alike!
(1) Architecture and History at Lake Eola Heights
One of the things that makes this city beautiful is its storied history and diverse, expertly crafted architecture. Located in the downtown area, Eola Heights is one of the best places to live in Orlando for families, couples, and individuals alike.
With nestled cultural boutiques, ethnic culinary gems, and numerous rejuvenating coffee shops, Lake Eola Heights is an Orlando neighborhood that has everything you need within walking distance. Take your partner for a casual walk down placid leaf-strewn streets, spend a day in the paddle boats at the lake, or enjoy some eclectic fine dining and shopping.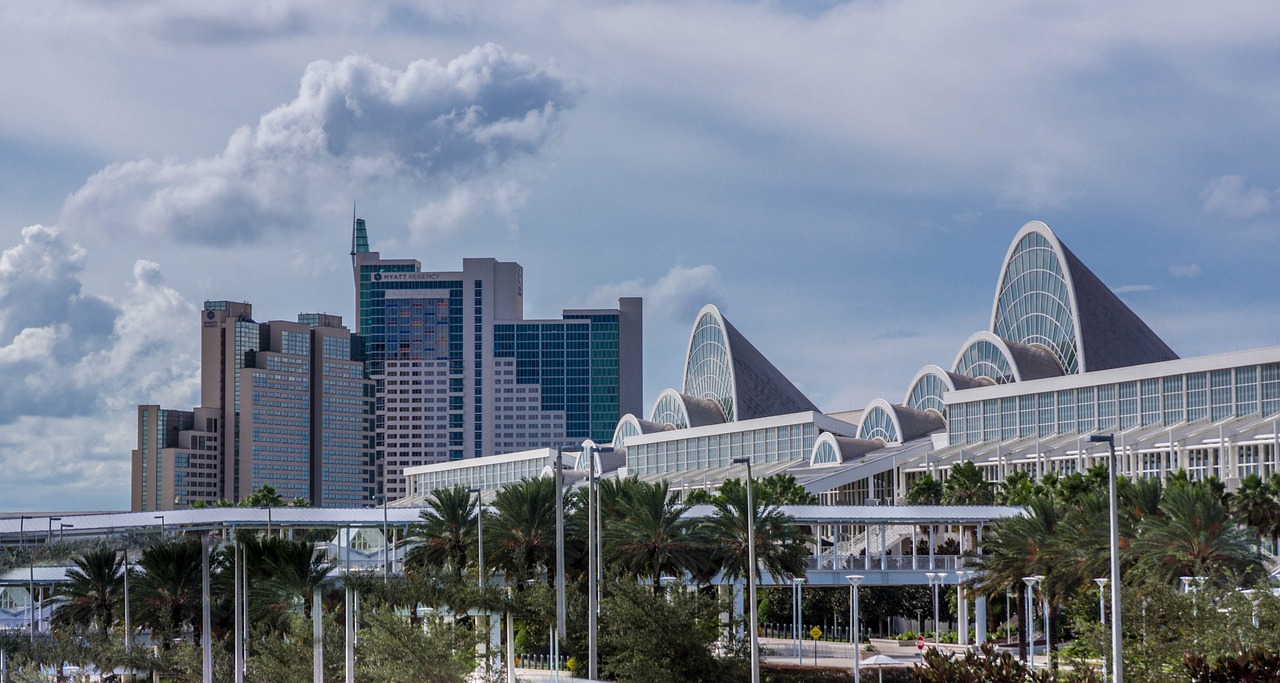 One of the Most Desirable Neighborhoods in Downtown Orlando
Your downtown Orlando home in Lake Eola Heights can take many shapes and forms. The artisan architecture and stylish detailing make this residential neighborhood one of the top areas to live in Orlando. Do you like full-scale-amenity condos? How about Mediterranean, Colonial, or Art Deco designs?
If you're considering the best neighborhoods in the Orlando area, Lake Eola Heights may be the perfect community for you.
(2) Live in Tranquility at Baldwin Park, Downtown Orlando
Modern, accommodating, and swank, the contemporary single-family homes of reputed Baldwin Park make this area a coveted place to live in Orlando. If you're interested in Orlando neighborhoods that provide natural glamor, easy leisure, and high-end retail and amenities, Baldwin Park may be your go-to!
Soak in the Orlando Magic of this Family-Friendly Town
The majority of houses in this Central Florida niche are perfectly located so that you can walk to all your favorite eateries, cafes, boutiques, and business offices. Want to bring your kids and spouse for a day of relaxation and fun in the sun? Visit Baldwin Park, take your dog and enjoy great walking paths around the glimmering water.
After all, it's called Baldwin Park for a reason!
Rent some wheels from the nearby bike shop, sip reds and whites at Winestyles Wine Bar & Market, chow down at the village town center on New Broad Street, or take the little ones to Planet Smoothie for some fruity goodness. Whatever you want or like, Baldwin Park is one of the best places to live in Orlando for singles, families, and couples alike.
(3) Soak in the Mainstreet District of Thornton Park
From its biweekly Art and Wine Walk to its oak-laden bungalows, organic grills, and trendy boutique clothing stores, Thornton Park is a cultural hub and one of Orlando's best neighborhoods.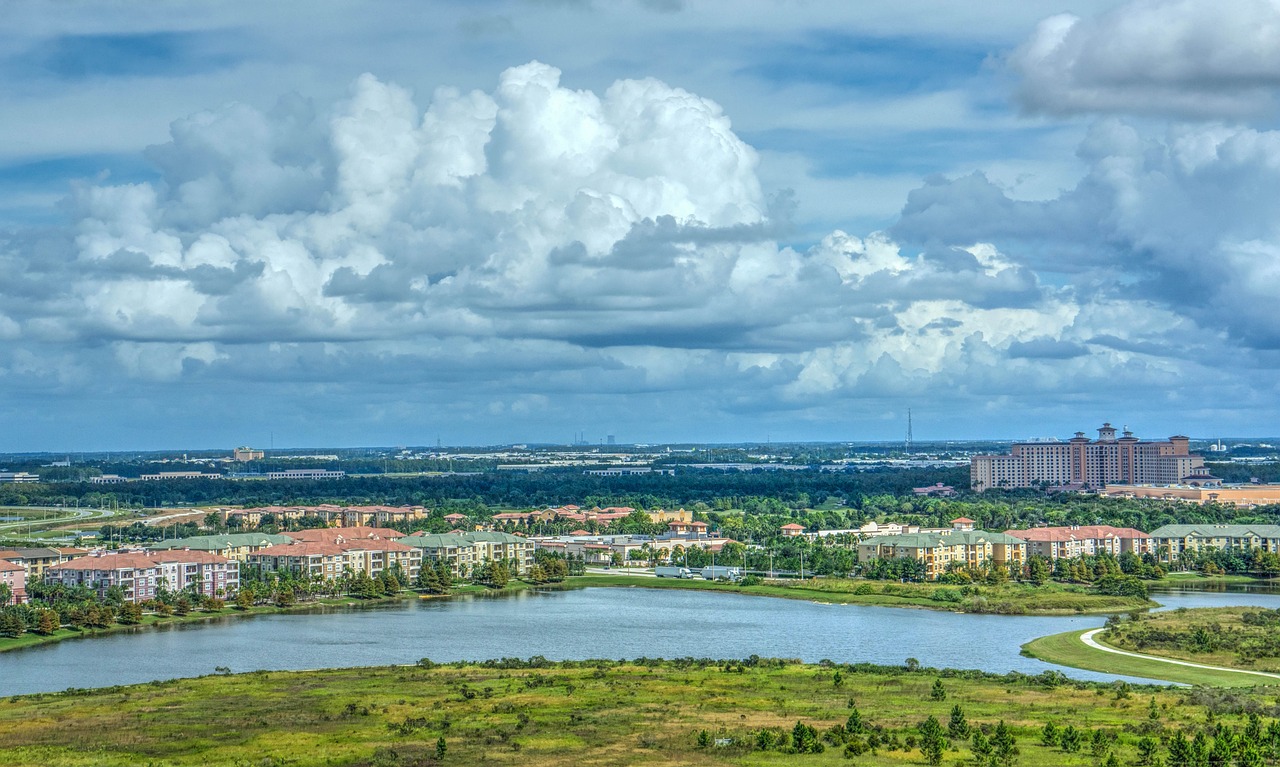 Enjoy the Orlando Farmer's Market, watch the game at Cavo's, or grab the #1 best burger in Orlando at Graffiti Junktion. This is one of the most desirable neighborhoods for a reason.
Check Your Calendar for the Latest Local Events and Attractions!
It's no wonder this chic residential location is abuzz with distinct little shops, memorable food joints, and weekly community events. Whether you're relaxing in your home along tree-lined streets, listening to live music, or grabbing the finest fresh ingredients at the weekly farmers market, you'll love the Thornton Park District.
Move here by yourself, with your partner, or as a whole family. This neighborhood offers many restaurants, parlors, and entertainment opportunities right for anyone. If you want to move, make it easy and hassle-free!
(4) Relish Many Outdoor Attractions at Winter Park, Orlando
One of the best places to live in Central Florida for retirees and budding families, Winter Park, Orlando, is renowned for its overflowing abundance of green spaces, verdure, and seamlessly interwoven suburban-urban aesthetics. For a small-town feel with all the community amenities of an urban enclave, consider Winter Park.
Enjoy the Shaded Pavilions of Lake Baldwin
A centerpiece of Winter Park, Baldwin Lake provides some 23 acres, a sprawl of sand, and ample space to let your furry friend off the leash. Whether you want to throw the frisbee or tennis ball with your dog, have a full-family picnic, or go out on the boat, Baldwin Lake and Winter Park can accommodate you.
Like Lake Mary, Lake Baldwin is never short of natural scenery. Want to get out of the sun but still be outdoors? In Winter Park, residents and visitors alike can enjoy many leafy, sun-dappled canopies.
Visit Popular Destinations at a Slower than Downtown Pace
If you want to come indoors from nature, you'll relish the premier shopping destinations and even top-shelf museums of Park Avenue. Be sure to check out the Charles Hosmer Morse Museum of American Art, the Albin Polasek Museum & Sculpture Gardens, and the Cornell Fine Arts Museum.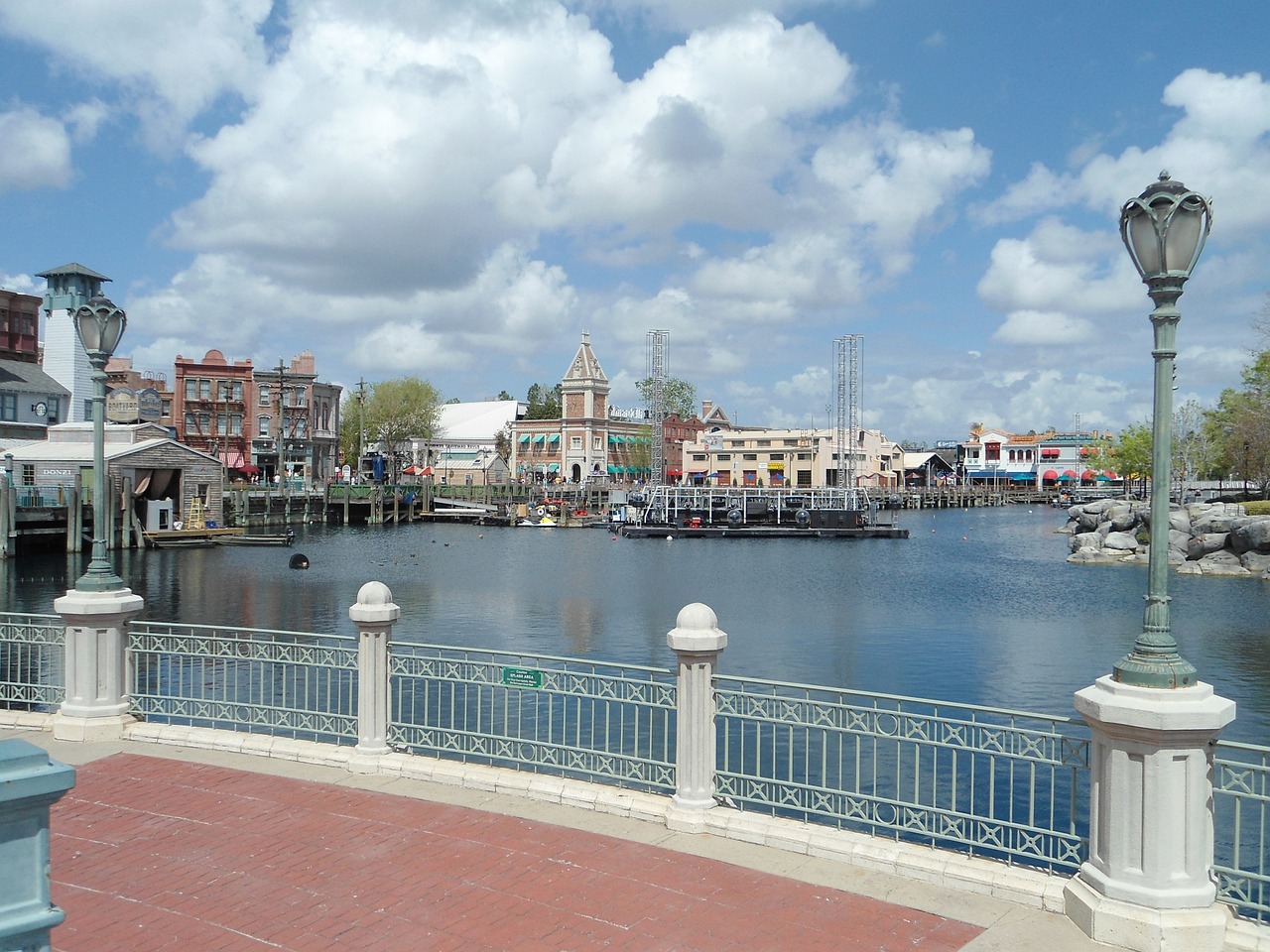 The neighborhood is also close to great schools like the nearby university of Rollins College and ecodistricts like Audubon Park. In fact, the award-winning Audubon Park Garden is only a short drive away.
It doesn't matter if you're looking for the best neighborhoods in Orlando for singles or monstrous families, the distinct cobblestone streets and charming homes of Winter Park, Orlando, make Winter Park one of the top Central Florida neighborhoods to live in.
(5) Hit the Fairways ALL Day at Lake Nona, Florida
One of the best neighborhoods in Orlando for retirees, Lake Nona is a golf lover's dream! Want to sip some cocktails at the club after a day on the green? Do you plan to spectate an amateur or professional event? Simply seeking a spot that is perfectly located for access to entertainment, restaurants, and the Orlando International Airport?
Lake Nona Is Frequently Visited for Countless Reasons
Look no further than Lake Nona! Visit the USTA National Campus for some tennis tournaments, go wakeboarding at Nona Adventure Park, or enjoy hip music and food truck goodies just a short drive away.
Not in the mood to leave the confines of your home? From single-family homes and gated estates to snazzy, upscale condos, Lake Nona offers a veritable goldmine of eclectic, aesthetically gorgeous, and fully amenable properties.
And if you get tired of the area, you can easily find what the next city or surrounding communities offer.
Want to visit Mickey Mouse or the Walt Disney company? The theme parks of Orlando are but a half-hour drive away from Lake Nona!
(6) Pump up Your Pulse in Bustling Downtown Orlando
From its central business district to its upscale, party-heavy nightlife, select entertainment venues, and full-spectrum dining options, downtown Orlando is the spot to be in Central Florida.
As one of the best places to live in Orlando Florida, the downtown Orlando area has towering condo complexes, single-family homes and bungalows, and various resort-style apartment communities. In the heart of the city, you can find many neighborhoods to live in that are tried and true, as well as those that are newly established.
Endless Options in Downtown Orlando, Florida
Want concierge-level services and top-tier amenities like business centers, fitness studios, cabanas, dog parks, parking garages, swimming pools, tennis courts, and 24/7 resident support? Want to branch out from your residence? How about walking the Orlando Urban Trail or catching a game with the Orlando City Soccer Club?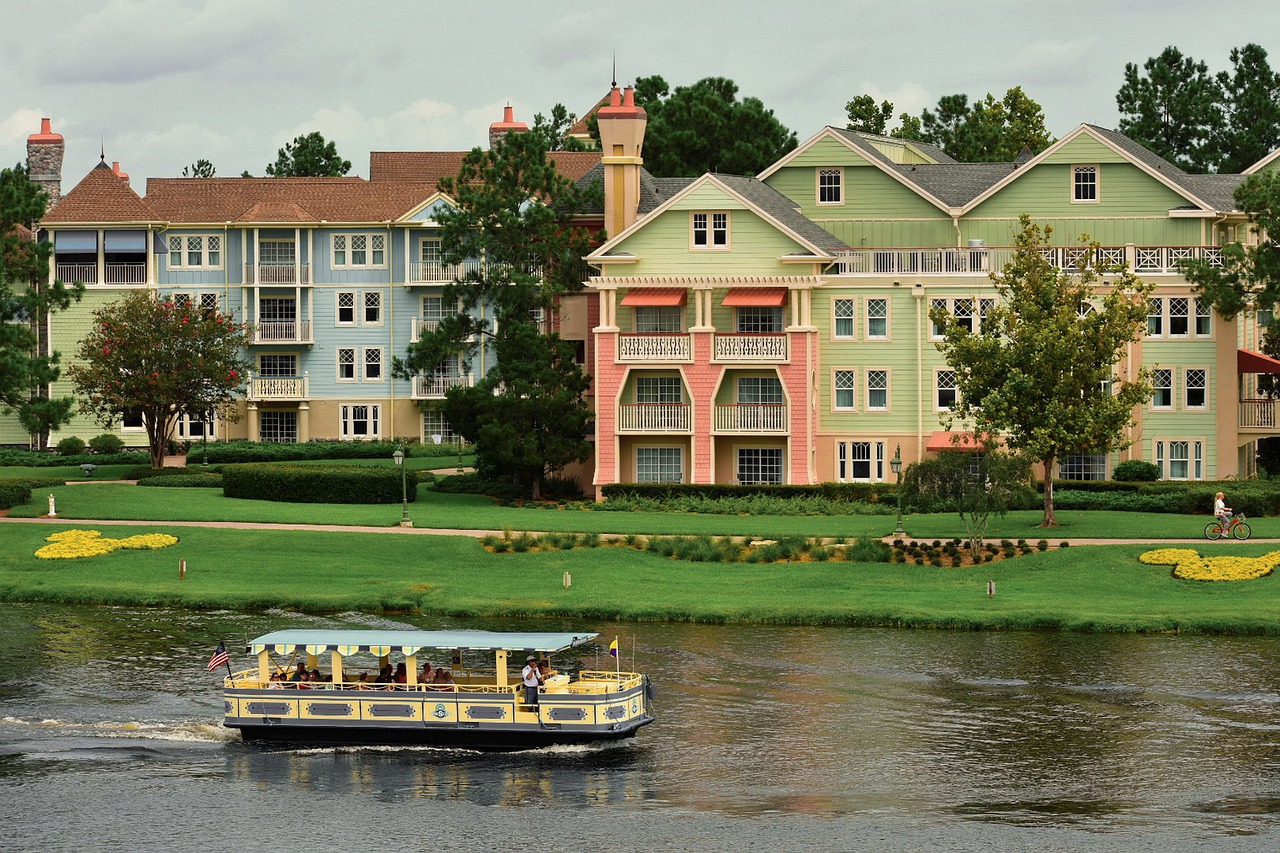 Want some New American cuisine at 310 Lakeside or a succulent steak at Kres Chophouse?
If you're looking for something to do in downtown Orlando, rest assured. The question isn't what is there to do, it's: what isn't there?
(7) Lap in Luxury or Live in Nature at Winter Garden, Orlando
This family-perfect location boasts just under 50,000 residents and provides a full range of home amenities and styles. From some of the safest neighborhoods, recently constructed luxury condominiums, and customized home designs, Winter Garden is the marriage of architectural beauty and pragmatic utility.
Feeling a little refined or sophisticated? Feel free to browse a contemporary exhibit at the SoBo Gallery and Art Center or watch a Tony Award-nominated musical feature at the Garden Theatre.
Winter Garden is also a haven for outdoor enthusiasts and wilderness connoisseurs.
Whether you bring the fishing pole to Lake Apopka for some potential striped bass and catfish, go to Centennial Plaza for the Heritage and Music Festival, or spend a nice afternoon traversing the West Orange Trail, you'll always find something to do!
Find the perfect homes in these gated communities today.
(8) Commemorate Fine Living in Celebration, Florida
A master-planned community unlike all others, Celebration Florida was conceived of and created by the Walt Disney Company itself. So, if you've got kids, or simply can't get enough of your favorite Disney classics and heroes, you'll be smitten with this amazing community.
This suburb of Orlando has all the community and residential amenities a resident could want. With Victorian influences, gorgeous Mediterranean architecture, and a full range of townhouses, homes, and apartment buildings, Celebration, Florida, is fully plenished!
Residents can be found sungazing at Lake Rianhard, renting bikes and scooters, finishing a round at the golf club, finding their inner calm at Zen Spa, or sweating it out at the wellness center.
Make the Best Community in Orlando Florida YOURS
From the meditative oasis of Lake Ivanhoe to the storied museums off Park Avenue, the city of Orlando, Florida, is a place as diverse as it is dynamic. If you're considering moving here or checking out the city for a potential home purchase, the time to act is now.
At The Home Squad, our real estate specialists operate on a superhero level. We don't take it lightly. Our no-fear, no-nonsense approach turns buying an Orlando home into a streamlined, full-service process. Our powers are here for you!
We'll always have your back. Our experts will battle tirelessly to negotiate, seal the best deal possible, and answer absolutely any questions you have about the homebuying process or life in Orlando. Whether you want a luxury condo, a big, beautiful single-family home, or just a modest spot in a solid location, we'll put our experience and expertise to work for you.
Set up a discovery call with the winning squad today. Let's do it!