Do you like to hit the links? How about a little post-work stress reliever on the back nine, or a 'sick day' spent on the fairways? Whether you're teeing up for the first time, or you're a seasoned scratch golfer with all the tools in your arsenal, you'll love the golf courses of Orlando, Florida.
Want to live where beautiful, lush fairways are but a short cart drive away? With the superhero efforts of The Orlando Home Squad, you can easily move into that perfect community. Many suburban areas near downtown Orlando have their own exclusive access, cart paths, and membership deals.
From premier private clubs to well-tread public golf courses, Orlando, Florida, provides something for every golf enthusiast. Ask us, Orlando golf courses couldn't be any better!
Let's cover the 12 best golf courses in Orlando.
(1) Shingle Creek Golf Club
The freshly renovated, 7,000+ yard Shingle Creek golf course offers challenges and fun for a variety of skill levels. Known for its resort-style amenities, Shingle Creek Golf Club is one of the most luxurious Orlando golf courses out there. Combining slopes, swales, and well-manicured runoff portions, the course itself will keep you on your toes.
This high-end public golf outing provides valet parking, a pro shop, and various par-3 and par-4 lengths. Golfers seeking an experience that accommodates a range of skill levels will love the Shingle Creek Golf Club.
For Orlando public golf courses with a more private feel, visit Shingle Creek.
(2) Ritz Carlton Golf Club
Near the waters of the famous Florida Everglades, the Ritz-Carlton Golf Club is probably best known for its annual PNC Championship. Scenically beset by oaks and palmettos, the Ritz Carlton is nestled within Grande Lakes, a Central Florida hotspot for hotels, boutique shops, cabanas, and local organic offerings.
It's a nice golf course for players of various levels. Not over-the-top or pretentious. For a nice morning or afternoon of classic golf, consider the rolling fairways of Ritz Carlton Golf Club.
(3) Orange County National Golf Center and Lodge at Panther Lake
Located in Winter Garden, the public golf courses of Orange County National bring the gamut of course layouts, course conditions, and golf-amenable practice facilities to players of all ages and levels. You can squeeze in 36 holes in a day, tune up your game at the "golf performance village," or simply hit the gigantic driving range.
The Orange County National golf club features a premier golf academy, two championship courses, and their more modest nine-hole sibling. When the Panther Lake course becomes too trying, turn to Crooked Cat. The Crooked Cat course offers wider fairways for errors.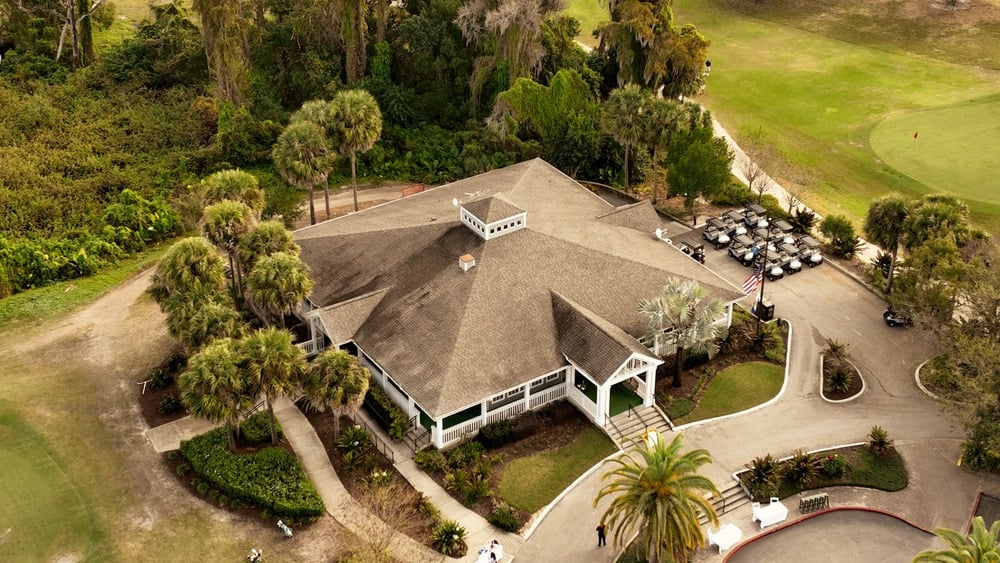 In the end, you can't go wrong with a 22,000-square-foot clubhouse and 42-acre training center at Panther Lake! Check out Orange County National on a gorgeous Central Florida afternoon.
(4) Celebration Golf Club
The large fairways of Celebration Golf Club can help you when your stroke is off! Doglegging around shimmering lakes and bunkers, these manicured stretches provide challenge and fun for many seasoned golfers. The golf club is also perfectly located for that day's adventure at Disney World Resort theme parks.
One of the more popular Orlando golf courses, Celebration Golf Club has hosted events like the U.S. Senior Open Qualifier, the Buick Scramble National Championships, and the Florida State Public Links Championship. If you like well-located, well-maintained Orlando, FL golf courses, look into Celebration.
(5) Winter Park Golf Course
Putters, drivers, and scratch players flock to this nine-hole Orlando golf course for obvious reasons. While the Winter Park par-35 course is not massive by any stretch, it more than compensates with its eye-catching greens, diving bunkers, and gorgeous oaks.
Ensconced amid the character of city streets and cozy neighborhoods, Winter Park Golf Course is also closely located to a couple of churches and a graveyard. Public golfers can schedule tee times in advance and players can also sign up for memberships. This Orlando golf course was constructed in 1914 and majorly renovated in 2016.
That makes it one of the most renowned and oldest golf courses around.
(6) Falcons Fire Golf Club
At Falcons Fire Golf Club, regional and national recognition is nothing new. Known for both its championship golf course and its signature clubhouse, Falcon's Fire Golf Club offers some of the highest levels of service among all Orlando golf courses. Enjoy succulent steaks and fine wines at the Falcon's Nest Restaurant, browse the award-winning golf shop, or hold your wedding reception right on site.
For a great Orlando golf trip, try the special golf vacation packages. The course and country club are located close to Walt Disney World Resort, the Orange County Convention Center, and the Orlando International Airport.
No wonder the course and country club of Falcon's Fire rank among the top Orlando golf courses. This is a golf club Orlando tourists and locals love.
(7) Grand Cypress Golf Club
Currently closed for remodeling to the general public, the Grand Cypress Florida Course is only available to Hyatt Regency Grand Cypress guests. However, if you're not a guest, you can always link up at The Links Course with its recently renovated greens. Designed by Jack Nicklaus, this resort golf course and country club is scheduled to reopen in the summer of 2023.
You can expect a luxury-laden stay-and-play resort, complete with 36 holes of championship golf that any PGA tour player would love. The Grand Cypress Golf Club currently sports a clubhouse, driving range, pro shop, restaurant and bar, banquet facilities, and club rentals.
When you seek the best Orlando golf courses, pay a visit to this beloved Jack Nicklaus course.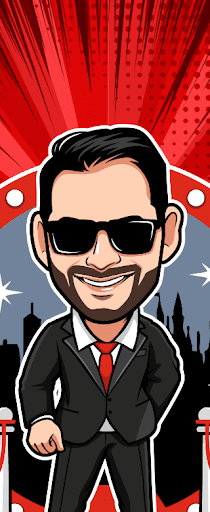 (8) The Rees Jones-Inspired Waldorf Astoria Golf Club
A golf and spa resort right in the heart of Walt Disney World Resort, the Waldorf Astoria Orlando is known for its top-tier golf club and country club. Designed by Rees Jones, this Orlando golf course offers 18 holes of championship fairways lined by its namesake cypress trees.
Employing a five-tee system, the course accommodates all levels of golf ability.
The course and club also feature targeted putting greens, top-of-the-line Peter Millar merchandise, and various private and group golf lesson packages. The Waldorf Astoria Golf Club was ranked among Golf Magazine's "Top Courses You Can Play" for a reason.
It's simply not the same as many other Orlando golf courses.
The son of legend Robert Trent Jones, Sr., and the brother of Robert Trent Jones Jr., Rees Jones clearly helped create this signature layout. In addition to being environmentally friendly, the course also includes all the amenities and services to rival any leading national or international course.
(9) Mission Inn Resort and Club
When you're seeking the best golf courses in Orlando, put Mission Inn Resort and Club at the top of your list. Renowned for its amenities, fairways, and unmatched services, the two courses of Mission Inn have proudly hosted amateur and professional PGA tour events. The El Campeón course opened in 1917, with stark, plunging hills, challenging water arrangements, and elevation changes totaling more than 85 feet.
The course has also been selected as the U.S. national course for qualifying in the PGA Latinoamerican and Canadian/Mackenzie tours. Both the El Campeón golf course and the Las Colinas golf course offer 18 holes of complex hills, undulating greens, and spectacular sights. Need a break from the links? Enjoy a fresh lunch at Nicker's restaurant.
Mission Inn Resort and Club is one of the top resort courses in the Orlando area.
(10) Arnold Palmer's Bay Hill Club & Lodge
Another great Orlando area golf course is the Palmer course at Bay Hill Club and Lodge. The self-proclaimed home course of Arnold Palmer for almost 50 years, this hilly Central Florida staple provides dramatic sinkhole ponds and challenging wrap-around fairways.
The private, non-equity golf club not only has some of the top Orlando golf courses but also boasts a diverse membership of golfers and clubgoers, making it a truly international course. The interesting layout, more than a few holes of challenging golf, and golden-age heritage make Bay Hill renowned among Orlando golf lovers.
Sign up for a family or corporate membership and enjoy the pool, tennis courts, first-rate dining facilities, and so much more.
(11) Tranquilo Golf Club at Four Seasons
Located at Lake Buena Vista, this out-and-back Orlando golf course takes you on a foray into the Florida woodlands before looping you back toward the resort for the back nine. The dense forests provide a welcomed shelter from the Orlando area heat, while also imbuing a sense of golfing 'journey' as you press on into the course.
Unlike many Central Florida courses, this Disney World Resort-style course is ripe with changing elevations, wetland sanctuaries, and teeming wildlife. In fact, it's one of the few Orlando golf courses that is actually a certified Audubon sanctuary. Escape into nature with this 18-hole, par-71, 6,901-yard Orlando golf outing. Tranquilo Golf Club won't disappoint.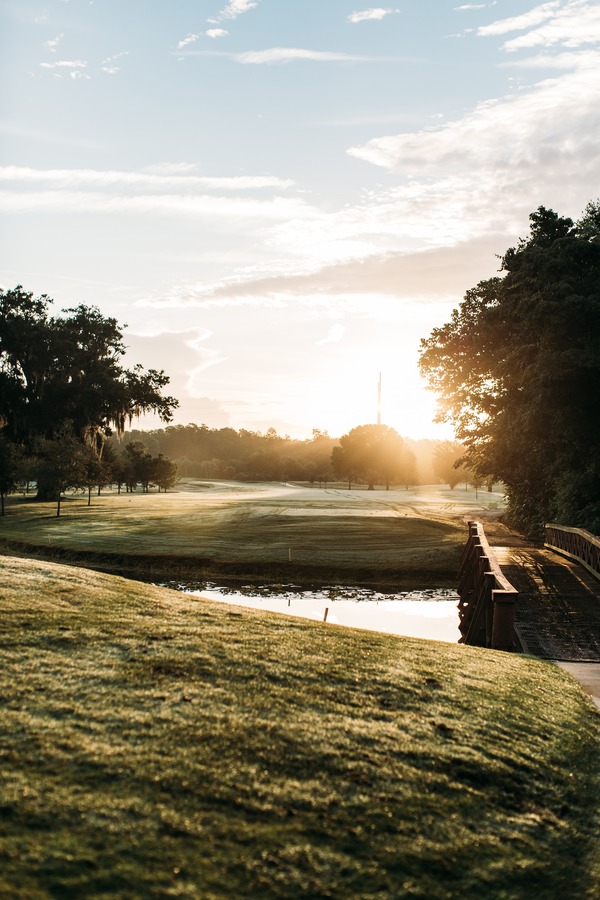 (12) Southern Dunes Golf and Country Club
Born from former orange groves, today's Southern Dunes is popular for its rippling terrain, drastic elevation shifts, tall bunkers, and strategically located water pits. The award-winning Southern Dunes is a golf club Orlando residents love for a reason.
With five sets of tees, beautifully situated par-three and par-four holes, and an almost ornamental topography, Southern Dunes Golf and Country Club is truly one-of-a-kind.
If you want to play golf, have fun, and take in a breathtaking view, head for the sunny Southern Dunes!
Amazing Orlando Golf Courses a Short Drive(r) Away
The best golf courses in Orlando don't have to be a vacation away. They can be right in your backyard! When it comes to top Orlando golf courses, there is so much to choose from. Many others haven't even been mentioned including the three golf courses of the Reunion Resort. The Reunion Resort features the Palmer course, the Nicklaus course, and the Watson course.
Then there's the Hawk's Landing Golf Club. The Hawk's Landing Golf Club covers more than 220 acres at Orlando's World Center Marriott Resort.
Bottom line: there's a golf course for everyone!
Are you considering not only visiting a golf club Orlando loves but living near one?
At The Orlando Home Squad, our superhero local agents are here to the rescue. With our sterling expertise, herculean commitment, and unmatched realty powers, we know the market better than anyone.
Let us turn a house into a home. Your home! Chat with a supercharged expert today.