One of the crown jewels of the South and country at large, Orlando, Florida, is more than sparkling castles and Disney characters. In fact, this tourist hotspot and local dreamscape is also renowned for its food offerings. Whether you like to casually chow down on burgers, sample craft beer microbrews, wine and dine with Italian classics, or soak up some Japanese cuisine, you can have it all at the best restaurants in Orlando.
Perhaps it's no wonder then that so many people choose to move with the help of The Orlando Home Squad. At The Squad, many of our Sunshine State superheroes are actually former Disney cast members themselves!
Now they bring that Walt Disney World magic to work for you…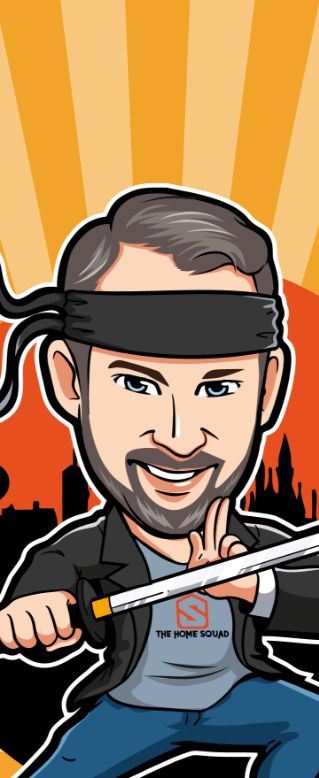 Move Close to the Most Amazing Culinary Scene in Florida!
When you're looking for a dream location with beautiful weather, ample job opportunities, top-tier schools, and enough popular restaurants and destinations to fill any calendar, Orlando is the place to live.
It's never too late to move.
Thinking about your own personal 'theme parks'? From the pizzaz of downtown Orlando to the modest, suburban enclaves on the outskirts, you can easily find that perfect home in Central Florida.
Just remember to bring your appetite! Whether it's Kai Asian Street Fare, East End Market, Tabla Indian Restaurant, or Seito Sushi Baldwin Park, the city of Orlando, Florida, has a full range of ethnic, traditional, and mouth-watering gems (charred octopus, anyone?).
Let's cover the 10 most popular restaurants in Orlando for 2023. These Orlando restaurants have a little deliciousness for everyone.
(1) Breakfast, Brunch, and Chicken Pot Pie at Se7en Bites
Located in the Milk District of downtown Orlando, Se7en Bites is known for its all-day breakfast and killer chicken pot pie. You'd also be remiss if you didn't try the signature vanilla bean bourbon bacon nighttime skypie.
Known for its taste explosions for breakfast, brunch, and lunch, Se7en Bites has culinary creativity you can't believe. Grab a hot coffee, and throw back some buttermilk fried chicken, baked ham with pimento cheese, or a Cuban sandwich.
No matter what you order, you'll be sure to eat like a ravenous pig. And if you're lucky, you might just catch sight of certain celebrity chefs like Guy Fieri! Se7en Bites is one of the top restaurants in Orlando for good reason.
(2) Explore 140 Worldwide Wines at Wine Bar George
Nestled in Disney Springs, Wine Bar George is not only one of the best restaurants in Central Florida, but it's also one of the most renowned wine bars anywhere in the state. A tourist and locals' hotspot, Wine Bar George accommodates sippers, drinkers, and gulpers with ounces, glasses, and bottles.
Feeling famished? Enjoy some delicacy cheeses, savory Orlando meats, and other enticing accouterments. The skirt steak, skirt steak frites, and roasted pork belly are to die for! The family-style platters of whole-grilled sea bass are also the perfect meal for a fun-filled weekend brunch, lunch, or dinner.
When you're in Disney Springs, or anywhere near Orlando for that matter, be sure to stop by the Wine Bar for great food and an extensive wine list.
(3) Relish Homemade Charcuterie at The Ravenous Pig
Owned by a husband-and-wife team of cured-meat connoisseurs, The Ravenous Pig is reputed for its variety of cold, cooked meats, artisan cheeses, and in-house brewery and taproom. Guests indulge in an extensive menu guaranteed to satisfy even the biggest appetites.
This award-winning American Gastropub is a local favorite, drawing upon seasonal ingredients and providing patrons with an ever-changing menu.
Mahi sandwiches, prime rib hash, blue crab cakes benedict, hot chicken & waffles, or rock shrimp tacos – whatever you order, make sure to save room for beer! One of the best restaurants in Orlando, The Ravenous Pig has the creative cocktails and beer garden visitors love.
In fact, they have their own brewing company!
For upscale dining at great prices, definitely consider 'The Pig' as you explore Orlando restaurants. It's just a short drive away, in Disney Springs.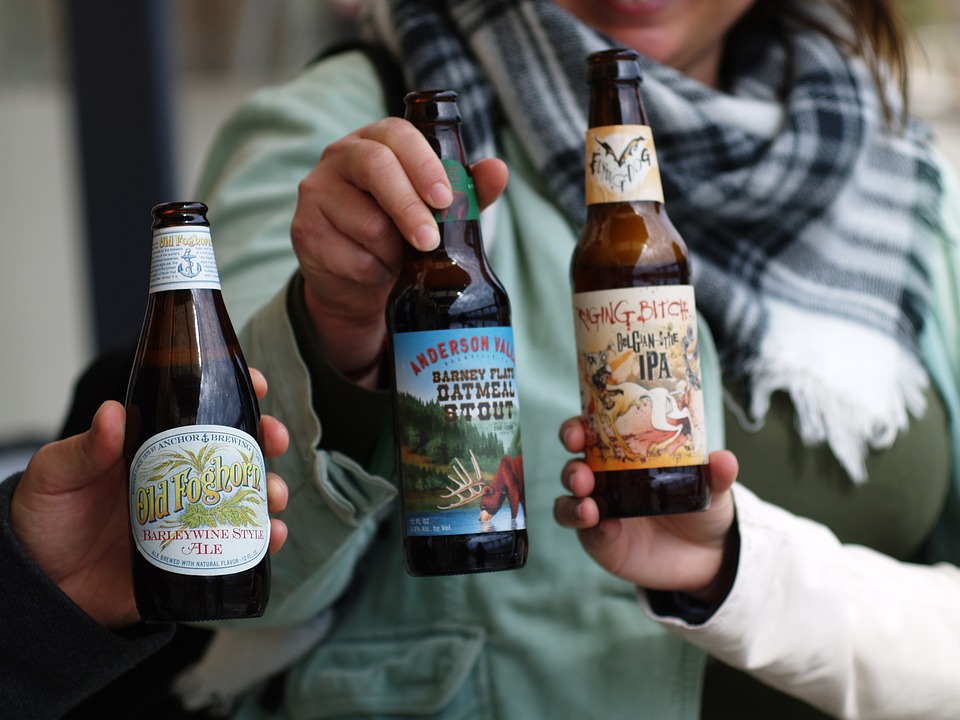 (4) Delectable Quesadillas and Mexican Staples at Hunger Street Tacos
With two locations, one in downtown Orlando and another in the Plant Street Market of Winter Garden, Hunger Street Tacos is the perfect joint for authentic cocina Mexicana. From cucumber salads and local greens to mushroom quesadillas, this taco spot is hard to pass up. Add some spice to your fried Avo-Taco, scarf down a seared brisket, or go Vegan with a garbanzo bean tlacoyo.
Although Hunger Street Tacos does primarily delivery and carry-out since the pandemic, that won't stop you from relishing all the best it has to offer. Place your order and find out!
(5) Sample Eclectic Delicacies at Plant Street Market in Winter Garden
Similar to the East End Market, the Plant Street Market is a food hall offering everything from classic American cuisine to organic, locally grown produce. Visitors relish the classic BBQ and mac & cheese easily washed down with a hearty pint.
You'll also find Far East influences like sushi, eggrolls, and Vietnamese garlic noodles at places like Norigami and Bento Sushi & Poke.
This Winter Garden market is open seven days a week and features over 20 organic food vendors. Butcher cuts, farm-fresh greens, and signature beverages abound. While technically not one of the restaurants in Orlando Florida, the Plant Street Market is just as good.
With so much to choose from, visitors always come home with something special.
(6) Four Flamingos: One of the Best Restaurants in Orlando for Seafood
Award-winning chef (and celebrity chef) Richard Blais has created a menu filled to the brim with vibrant citrus, fresh burgers, and succulent seafood. One of the main attractions of this Richard Blais culinary creation is the restaurant itself.
Set amid swaying palms, the outdoor patio seating at Four Flamingos is like something right on the coast.
Looking for blue crab, whole lobster, shrimp, or ahi tuna steak? Want to register for a special Maker's Mark dinner? Simply looking for great food in a casual, beachy setting? Want to bring a large party, with the benefits of complimentary valet parking?
This seafood restaurant has it all. Enjoy one of the best restaurants in the area at Four Flamingos, a Richard Blais Florida Kitchen.
(7) Savor Sashimi and Sushi Rolls at Kabooki Sushi
With two locations in East Colonial and Sand Lake, Kabooki Sushi provides a full range of palatable traditional sushi and sashimi. However, many menu items far exceed the traditional sushi experience. The specially chef-selected omakase experience is like a theme park for your mouth.
You can do prepaid reservations for parties of up to ten people, including up to 15 courses of nigiri, cold and hot samplings, and house made desserts.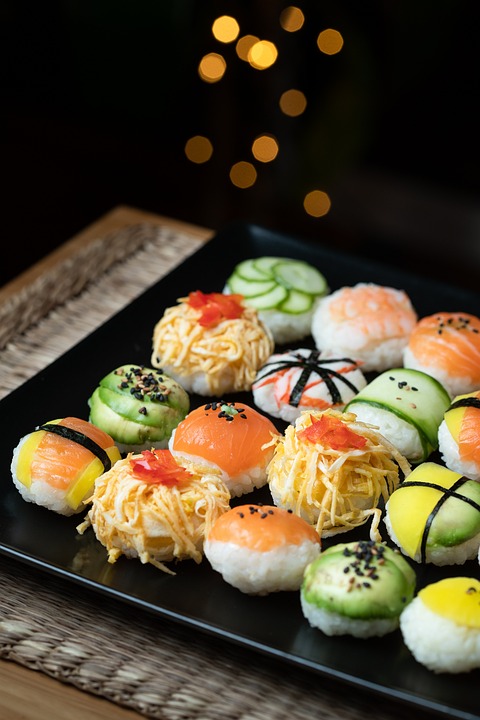 The in-house desserts are otherworldly too. From goat cheese panna cotta to ube cheesecake, chocolate lava cake, and other beet cake recipes, your taste buds will love you. For aesthetic and appetizing meals for all seasons, Orlando Kabooki Sushi has what you crave.
(8) Classic Italian with a Modern Twist at Prato in Winter Park
Located in the beloved Winter Park, Prato takes traditional Italian dishes and spruces them up with modern culinary innovation. Caramelized onions, black rice, snap peas, and savory green garlic ravioli create a melting pot of goodness.
Try the pretzel-crusted calamari, squid ink conchiglie, or golden tilefish for a particularly unique dining experience!
Winter Park is also home to other beloved Orlando cuisines like Soseki's omakase, Buttermilk Bakery's bread service, Atlantic salmon at Bosphorous Turkish Cuisine, and the upscale modern space of AVA MediterrAegean.
Sadly, the former brick-and-mortar location of Orland Meats in Winter Park has closed. Once a hotspot, Orlando Meats was well known for serving up everything from butter chicken to glazed lamb, seared duck breast, and falafel gyro.
No worries! The trendy Winter Park still offers a plethora of restaurants for a big breakfast, weekend brunch, or fancy night out. Hit that tantalizing food truck, grab a Winter Park biscuit, or sit down for a 5-star meal served by famous chefs. Winter Park has it all!
(9) Top off Classic Americana with Some Root Beer Floats at Luke's Kitchen and Bar
Classic American staples are aplenty at Luke's Kitchen and Bar. You'll get gargantuan bacon cheeseburgers, sweltering steaks, and fresh-catch seafood. Whether you'd like some applewood smoked bacon for Sunday brunch, swordfish schnitzel for dinner, or just want to kick back with a nice cocktail of Old Forester bourbon, you'll be more than satisfied at Luke's Kitchen and Bar.
For a unique taste bud experience, opt for the cauliflower steaks and red shrimp ceviche. Just ensure you don't get too stuffed. Root beer floats, key lime semifreddo, and malted chocolate torte are amazing at Luke's. Orlando may have its share of theme parks, but this dining experience is like an oral theme park! The subtleties and flavor layers are second-to-none!
(10) Hot Ovens and Craft Cheese Pies at Pizza Bruno
Inspired by the boardwalk cheek steak and pizza slinging of the Jersey Shore, Pizza Bruno is now home to a variety of homemade pasta, stuffed hoagies, and classic and specialty pies. The menu items are classic and hotly desired.
Grab some chicken parmesan with spaghetti pomodoro or casarecce alla vodka. Enjoy some hot Italian sausage with sage brown butter or share a 16″ grandma-style pan pizza with friends.
At Pizza Bruno, the food is delivered fast, delicious, and ready to go. If you're a fan of delicious South Jersey Style pizzas, Bruno's is the place to be. There are currently two locations. The original at Curry Ford serves wood fired Neapolitan pizzas while the College Park location offers the Jersey style.
Try them all and find your favorites! When you're wondering what or where to eat Orlando-style, the city has you covered!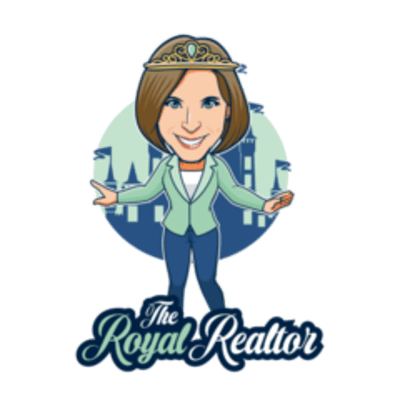 Move to Florida's Hunger Heaven!
Considering relocating to Orlando? Dead-set on living in this Walt Disney World-centric, restaurant-laden, tourist-beloved southern dreamscape? Whether it's duck enchiladas, coffee-rubbed venison, charred octopus, wagyu beef, or standard fried chicken, you'll relish the culinary genius of the best restaurants in Orlando.
Want some American cuisine? How about sashimi at Seito Sushi Baldwin Park or some red curry at Tabla Indian Restaurant? Craving some duck enchiladas at that trendy food truck? Have your heart set on tikki masal at Bombay Street Kitchen?
Let us help you move into this amazing area. After all, we are the superhero agents of Orlando real estate. To us, Florida realty isn't a job or career, it's a lifestyle!
Contact our star agents for a super easy home buyer consultation today.