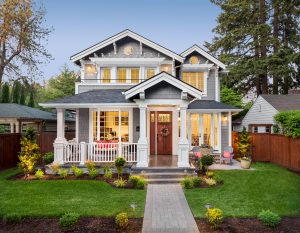 Looking for a new home? Want to buy a house in Kissimmee? Then you need to read this blog post!
Here at Orlando Home Squad, we know everything about buying a home. We can help you every step of the way, from finding the perfect property to getting the best deal on your mortgage.
So what are you waiting for? Read on for our top tips on how to buy a house in Kissimmee.
Know What You Can Afford
Before you start looking at houses, it's important to know how much you can afford.
Work out your budget and be realistic about what you can afford each month. Don't forget to factor in things like property taxes, insurance, and maintenance costs.
Find The Right Agent
When buying a house, it's important to have a good relationship with your real estate agent.
First, make sure you choose an agent who is knowledgeable about the local market and has plenty of experience helping people buy homes. Then, ask around for recommendations or do some research online to find the best agent for you.
We at Orlando Home Squad know we are the best of the best when it comes to real estate in Kissimmee, and our track record speaks for itself. Don't believe us?
See what our clients have to say about our above and beyond service.
Get Pre-approved For A Mortgage
Before you start looking at houses, it's a good idea to get pre-approved for a mortgage.
This will show sellers that you are serious about buying and give you an idea of how much money you can borrow. It also puts you in a better position to negotiate on price.
Look At Lots Of Homes
When you're house hunting, it's essential to look at lots of different properties. This will help you get a feel for the market and find the right home for you.
Also, don't be afraid to ask your agent for recommendations or explore new neighborhoods that interest you.
Consider Your Needs And Wants
Think carefully about what you need and want from a home. Make a list of your must-haves and nice-to-haves and use it to narrow down your search.
It's also important to think about the future when you're buying a house, so consider things like whether you might want to start a family or if you'll need to move for work.
Why Choose Kissimmee, FL?
Kissimmee is known for being one of the best places in Florida to buy property.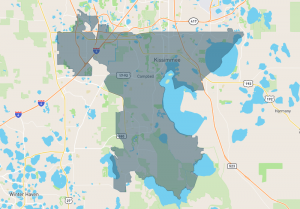 With its close proximity to Orlando and all its theme parks, as well as the many lakes and golf courses in the area, it's no wonder why people are flocking to this beautiful part of the state.
So if you're looking for a new home, Kissimmee should definitely be at the top of your list.
We hope these tips have helped you if you're looking to buy a house in Kissimmee. Our experienced team at our real estate agency would be happy to help you with your search.
Contact us today to get started!