Do you want to buy a house in Orlando? Then you're in luck, as here at Orlando Home Squad we can support you in your quest to find and purchase your dream home in the sun-kissed Orlando region in no time at all.
Why choose Orlando?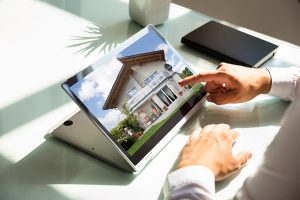 Buying a house in Orlando can be a really smart investment, as it's a location that's constantly growing in popularity due to the many amenities and attractions that are located nearby.
Tourists and locals alike enjoy the many hundreds of sunny days, as the climate is lovely and warm and you can no doubt expect to tan while relaxing in the backyard of your new Orlando home.
Whether you want the thrill of a theme park or the creative buzz of the downtown arts District, Orlando truly has it all. It's a great location for families, couples and young professionals, as there's something for everyone no matter what your hobbies and interests may be!
Buying a house in Orlando
Buying a house in Orlando is a big step that requires a lot of thought and consideration, as a large amount of money is likely at risk when you choose to invest in a property.
Our aim is to provide you with ultimate peace of mind throughout such an investment, as you can put your trust in our dedicated team to ensure your home purchase can move as smoothly as ever. You can have confidence that you're in safe hands when you buy a house in Orlando with our expert Orlando Home Squad, as we have years of local experience and expertise to help you rest easy during your investment.
You can find so many different types of property in the Orlando region, from beautiful family-friendly suburban homes that offer great garden spaces for outdoor games, to modern and minimalist apartments right in the center of the hustle and bustle.
No matter what kind of house you want to buy in Orlando, we have the utmost faith that we will be able to match you up with your dream property.
Why choose Orlando Home Squad to help you buy a house in Orlando?
There are so many reasons why you should choose our dedicated team to help you buy a house in Orlando. We are a high-energy group of motivated and committed individuals whose soul goal is to help our clients to locate the most perfect homes for their unique needs, as we understand the impact that your property can have on your quality of life.
We aim to provide every individual client with peace of mind throughout their investment, helping you to remain cool and calm throughout your purchase so that you can enjoy the experience rather than fall victim to sleepless nights.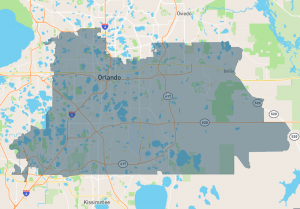 No matter what your wants and needs may be, we are here to help!
If you're interested in buying a house in Orlando and would like to find out more about how you can start your journey today, then get in touch with a member of our friendly team so that we can aid you in locating your dream home in no time at all!