Orlando is one of the best cities to live in and undoubtedly Disney's delight is a significant part of this. If you're anything like us, you can't resist the magic of Disney theme parks. But there is a lot more to explore than just the theme parks.
Besides having great schools or a host of incredible social amenities, Disney's influence on Orlando is apparent and it adds to the charm and the magic of living here. Mickey Mouse has made the city an ideal residential location for the young and the young at heart. Now, if you are looking for a home in Orlando and you are still deciding on a neighborhood to call home, it's important to have the full Disney experience to be able to truly appreciate the magic that the Mouse Kingdom has brought to the city.
Here are a few of the topic picks from our team of dedicated property agents, who by the way, transformed from Disney cast members to real estate superheroes.
1. Disney Springs: Entertainment and Dining Haven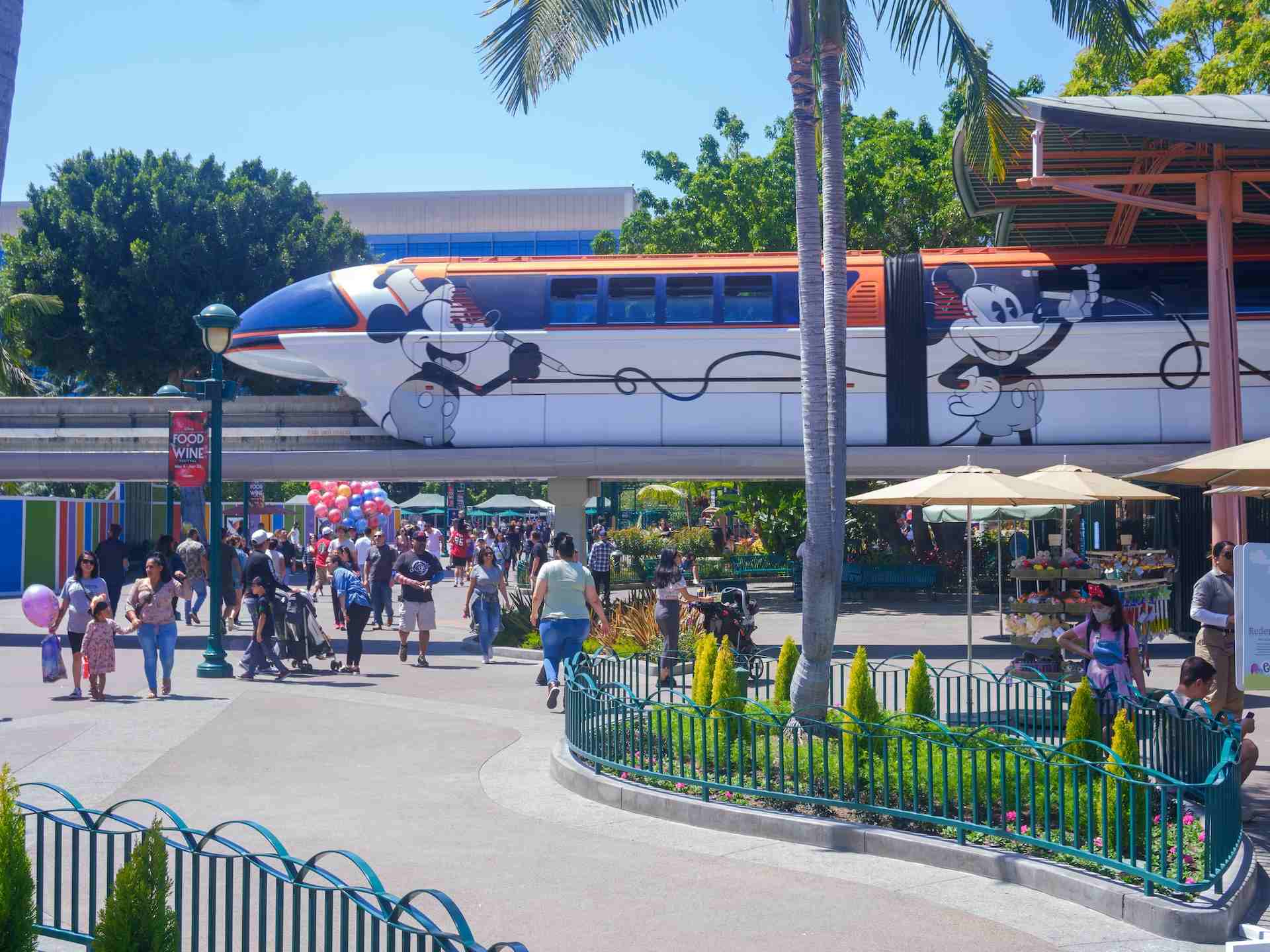 Disney Springs, formerly known as Downtown Disney, has undergone a remarkable transformation into an enchanting world of its own. Here, you can create unforgettable memories with a selection of iconic dining experiences and live entertainment options.
If you desire a themed dining experience, then step into the whimsical world of T-Rex Cafe, located at Buena Vista Drive. This prehistoric-themed restaurant lets you dine among life-sized dinosaurs while enjoying a delectable menu of American fare. It's a family-friendly adventure that brings the Jurassic period to life.
For a taste of culinary excellence, celebrity chef-driven cuisine from Morimoto Asia is brought to you by the renowned Iron Chef Masaharu Morimoto. Indulge in a fusion of Asian flavors in a stunning setting that combines modernity and tradition.
Disney Springs comes alive with captivating live entertainment throughout the year. As you stroll along the vibrant streets, you'll encounter talented street performers who dazzle with their skills and interactive acts. They create a lively atmosphere that you can enjoy year-round. Various talented musicians and bands also take the stage at different locations within Disney Springs, providing the perfect soundtrack to your visit. Check the schedule for specific acts during your stay.
Finally, Cirque du Soleil: Drawn to Life, provides an extraordinary blend of Disney storytelling and Cirque du Soleil's world-class acrobatics. Be sure to book your tickets in advance for this unforgettable experience.
2. Disney Resorts: Staycation and Recreation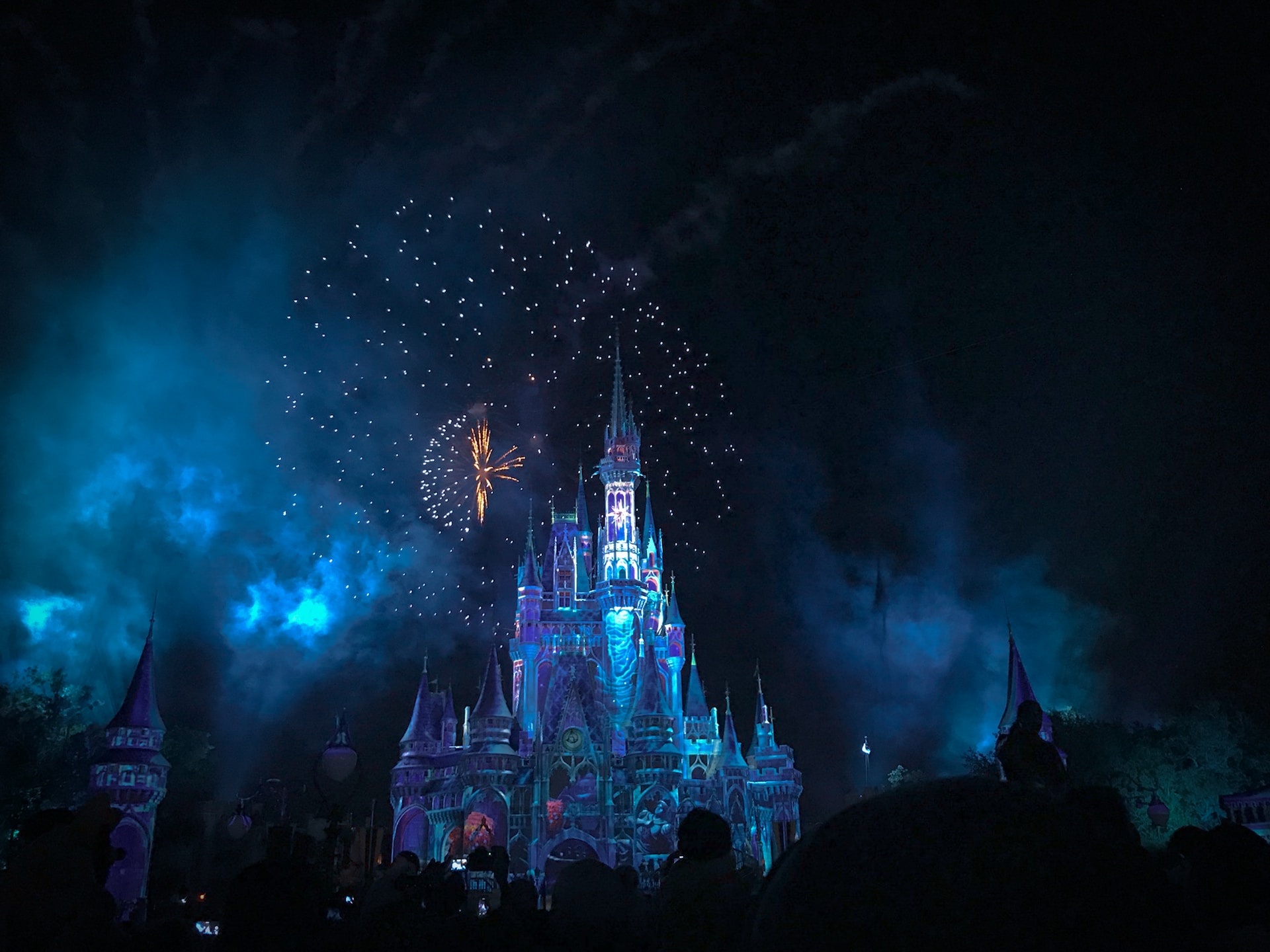 If Disney Springs doesn't persuade you to move to Orlando, then maybe a staycation at the Walt Disney Resort. Orlando will. Reserve a day to two from your home searching schedule to delight yourself in a full-fledged staycation filled with recreation and relaxation. Generally, Disney Resorts offer a range of unique and themed experiences that cater to different preferences. Whether you're enchanted by the tropical vibes of Disney's Polynesian Village Resort, the classic elegance of Disney's Grand Floridian Resort & Spa, or the adventurous spirit of Disney's Animal Kingdom Lodge, you'll find a resort that feels like a home away from home.
Each Disney Resort boasts a variety of activities and dining options that reflect its theme and style. For example, at Disney's Polynesian Village Resort, you can indulge in delicious island-inspired cuisine at 'Ohana and take part in the Polynesian-themed Torch Lighting Ceremony.
Recreation Options Available at Resorts
Golfing at Disney Courses:

Tee off at world-class golf courses like Disney's Magnolia Golf Course and Disney's Palm Golf Course. Enjoy lush fairways and challenging holes set in beautiful surroundings.

Water Sports and Marina Activities:

At Disney's Contemporary Resort (4600 North World Dr, Lake Buena Vista, FL 32830), you can explore the pristine waters of Bay Lake with a variety of water sports, including kayaking and paddleboarding. The resort's marina offers rentals and guided tours for water enthusiasts.

Disney Spa and Wellness:

Treat yourself to relaxation and rejuvenation at Disney's Saratoga Springs Resort & Spa (1960 Broadway, Lake Buena Vista, FL 32830). Discover a tranquil oasis with spa treatments, fitness facilities, and yoga classes that will leave you feeling refreshed and revitalized.
3. Exploring Hidden Disney History
Are you ready to uncover some of the hidden treasures of Disney's history and Walt Disney's deep ties to Orlando? Beyond the enchanting theme parks, there's a rich tapestry of Disney delights waiting for you to explore, each with its own story to tell. Walt Disney's visionary spirit left an indelible mark on Orlando, transforming it from a quiet Florida town into the bustling city it is today. His dream of creating a world where families could come together to watch the magic of Disney unfold led to the establishment of Walt Disney World Resort, an iconic destination that draws millions of visitors each year. Walt's passion for creativity and innovation paved the way for Orlando to become a hub of imagination and entertainment.
While visiting Orlando, you can delve into Disney's past by exploring locations like the Carolwood Pacific Historical Society (1010 Forest St, Orlando, FL 32803). This organization celebrates Walt Disney's love for trains and offers a glimpse into his personal collection of miniature trains.
Beyond the theme parks, Disney's commitment to conservation and animal welfare is evident at Disney's Animal Kingdom Theme Park. Here, you can experience the wonders of nature while learning about Disney's wildlife conservation efforts. The park's dedication to the well-being of animals is a testament to Disney's mission to create a better world. For those seeking a piece of Disney's history to call their own, visit Theme Park Connection (2160 Premier Row, Orlando, FL 32809). This vintage shop offers a treasure trove of Disney memorabilia, including collectibles, park signage, and unique artifacts that will transport you back in time to the early days of Disney magic. Additionally, Skinner Auctioneers (8777 Maitland Summit Blvd, Orlando, FL 32810) occasionally hosts Disney-related auctions, featuring rare Disney collectibles and artwork that could become cherished additions to your Disney world.
4. Special Events and Festivals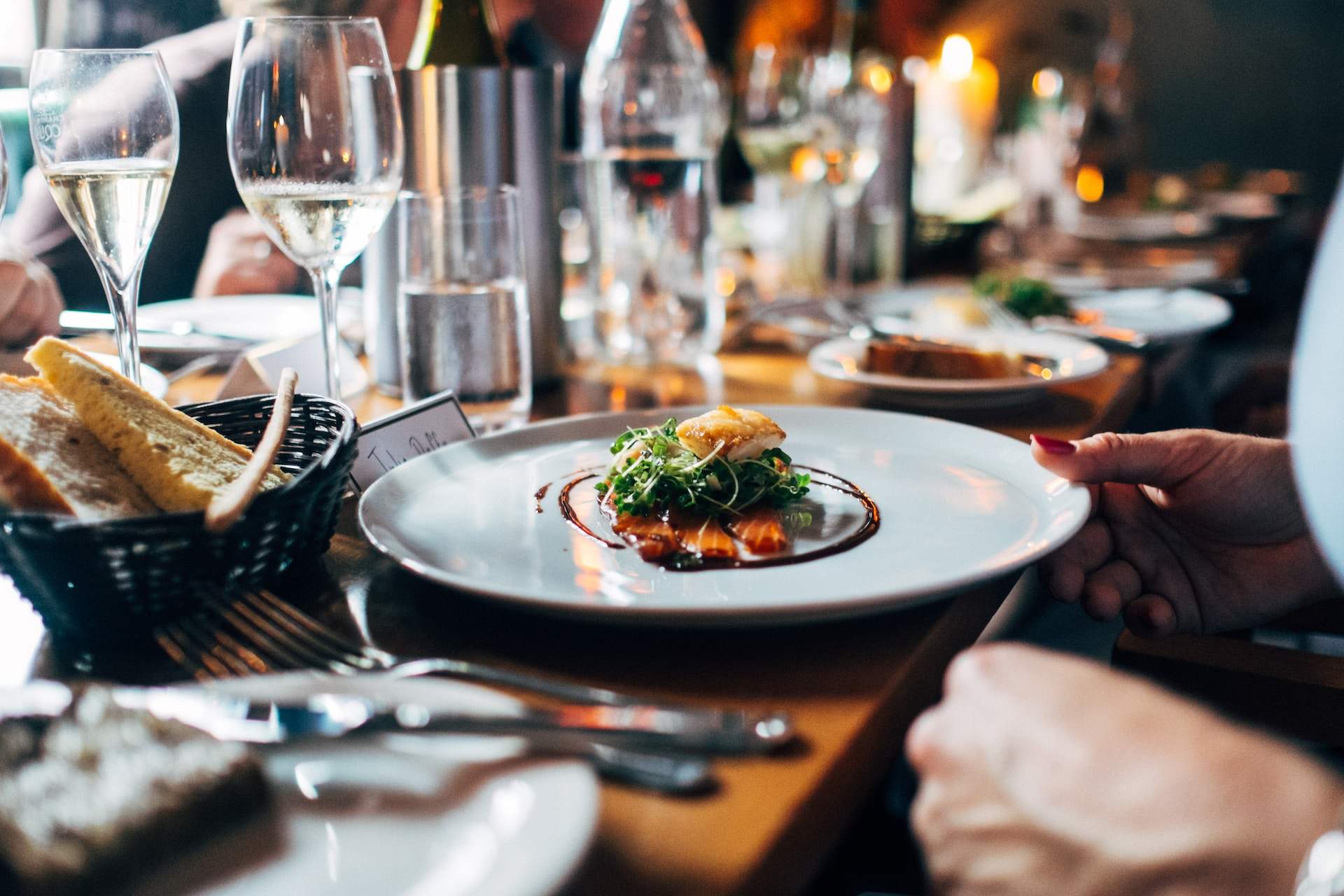 Epcot International Food & Wine Festival
Held annually at Epcot, the International Food & Wine Festival is a culinary extravaganza that takes place from late summer into the fall. Here, you can create your own epicurean journey, exploring an array of international cuisines and fine wines from around the world. The event transforms World Showcase into a global tasting menu, allowing you to savor delectable dishes and beverages as you watch the earth-themed performances.
Mickey's Not-So-Scary Halloween Party
This spooktacular event is perfect for families and takes place on select nights in the Magic Kingdom park during the Halloween season. Dress up in your favorite costume and embark on an eerie adventure filled with thrilling attractions, special parades, and bewitching fireworks. And, of course, there's trick-or-treating throughout the park to satisfy your sweet tooth.
Epcot International Festival of the Arts
Celebrate the visual and performing arts at Epcot during the International Festival of the Arts, typically held in early winter. This event showcases the talents of artists from various disciplines, with live performances, artistic workshops, and exhibits that allow you to immerse yourself in the world of creativity. You can even try your hand at some artistic endeavors, making it an ideal opportunity to watch your inner artist shine.
Other Notable Related Events
While these are some of the main events, Disney also hosts a range of other seasonal and special celebrations throughout the year. Keep an eye out for events like the Epcot International Flower & Garden Festival, where you can revel in the beauty of stunning floral displays and enjoy garden-themed cuisine. Additionally, there's the Star Wars: Galactic Nights event, a must-visit for Star Wars fans, featuring character meet-and-greets, immersive experiences, and more.
5. Disney-Adjacent Activities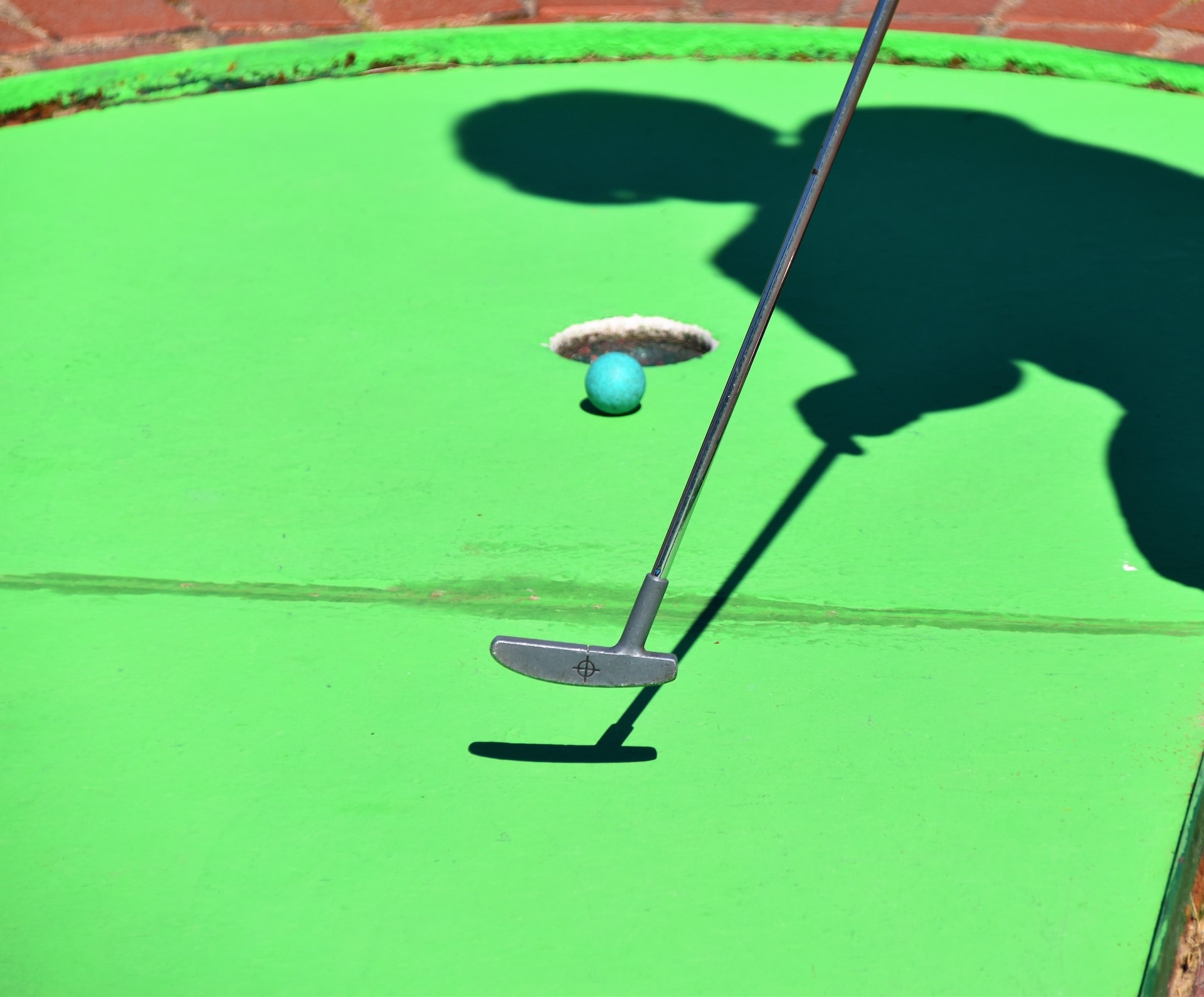 Fantasia Gardens Miniature Golf
Step into the whimsical world of Disney's Fantasia with Fantasia Gardens Miniature Golf, located right near Epcot. This family-friendly putting challenge features 18 imaginative holes inspired by the classic animated film "Fantasia." As you make your way through this enchanting course, you'll encounter dancing hippos, marching broomsticks, and other beloved characters from the movie. It's a delightful experience that will have you feeling like you've stepped into the magic of Disney.
Winter Summerland Miniature Golf
For a frosty and fun-filled adventure, head over to Winter Summerland Miniature Golf, also near Epcot. This course offers two unique 18-hole adventures, each with its own theme. On one side, you'll experience the joys of winter with snow-covered greens and whimsical holiday decorations. On the other side, it's summer all year round, complete with surfboards and sandcastles. The imaginative design and playful challenges make this course perfect for all ages.
6. Seasonal Magic
Not yet convinced to make Orlando your new home? How about you experience some Christmas cheer? Seeing families enjoying the holiday season always nudges homebuyers to embrace the magic of the city. Here are a few Disney-related Christmas events you should definitely experience:
Christmas Decorations at Resorts and Disney Springs
During the holiday season, Disney Resorts and Disney Springs transform into winter wonderlands adorned with dazzling Christmas decorations. You'll find towering Christmas trees, twinkling lights, and festive ornaments that fill the air with holiday cheer. Stroll through the beautifully decorated resorts like Disney's Grand Floridian Resort & Spa or Disney's Wilderness Lodge to immerse yourself in the festive spirit.
Disney's Magical Holiday Lights
As the sun sets, Disney's Magical Holiday Lights illuminate the parks and resorts with a captivating display of holiday magic. Cinderella Castle in the Magic Kingdom is draped in shimmering lights, and the iconic Spaceship Earth at Epcot becomes a dazzling holiday sphere. These nightly light shows are a must-see spectacle that will fill you with warmth and wonder.
New Year's Eve Celebrations
Ring in the New Year in true Disney style with special events and fireworks that light up the night sky. At Magic Kingdom, "Fantasy in the Sky" fireworks bring a brilliant burst of color to the park as you count down to midnight. Meanwhile, Epcot's "IllumiNations: Reflections of Earth" bids farewell with a stunning New Year's Eve version of the show. You can also celebrate in style at Disney Springs with live music, dance parties, and delicious dining options.
Ringing in the New Year in Disney Style
When the clock strikes midnight, you'll be surrounded by Disney magic as fireworks paint the sky and music fills the air. It's a moment you'll cherish forever as you create your own unique episode of joy and celebration.
Would You Like To Experience the Disney Magic All Year Round?
Of course, the only way to truly immerse yourself (and your family) in Disney magic is by making Orlando your home. If you are currently in the market for a residential property, then Orlando offers a great mix of social amenities, infrastructure, and a limitless amount of memorable things to do for you and your loved ones.
The home-buying experience can sometimes get a little overwhelming, especially in sought-after residential cities like Orlando. There is so much that needs to be done before you move into your new home. This ranges from viewing the property to negotiations, handling legal documentation, insurance, and of course, closing the deal. All these processes can sometimes dampen the excitement of moving to a new city. That is why you need a buyer's agent.
The Orlando Home Squad Team is made up of skilled and seasoned real estate professionals who cater to the entire Orlando region. The main objective of the team is to streamline the house searching and buying process and assist you in realizing your aspirations of home ownership. Talk to the Orlando Home Squad today about owning a home in the magical city of Orlando.