Homes For Sale in Audubon Park, Orlando, FL
Many home buyers are facing increasing apprehension about rising interest rates, shifting home values, and uncertain economic changes. But these challenges don't need to be yours when you're working with the right experts. Team up with the Super Squad that makes home-buying in Audubon Park a breeze!
Searching for Homes? Turn Stress Into Success!
Your struggles will vanish like magic.
Are you unsure how to come out on top in competitive real estate markets? Are skyrocketing interest rates preventing you from moving forward with your house hunting adventures?
With a trusted, respected specialist in Orlando communities at your side, you can enjoy all that these Florida homes for sale have to offer. Look no further than the charming neighborhood of Audubon Park in Orlando, where Audubon Park Homes for Sale can finally put your home search concerns at ease.
Never feel unheard, and never harbor questions and concerns that aren't addressed. Enjoy the superheroes of real estate and get the ultimate tailored roadmap to your new house in Audubon Park, FL!
Say goodbye to the frenetic pace of the housing market and embrace the serene ambiance of Audubon Park.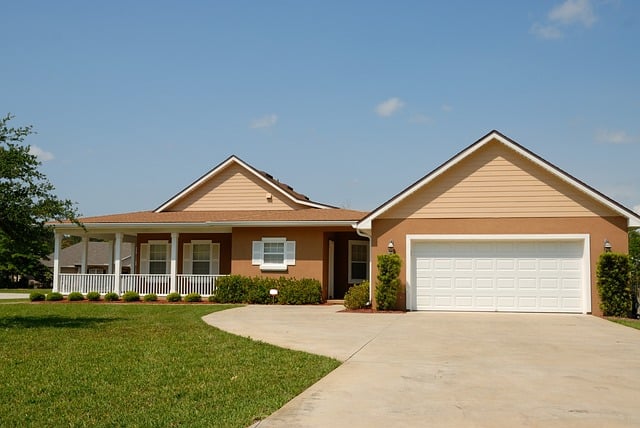 We're on the mission
Full-service buying experience
Buying a home is more than just finding the right property. You need an expert who understands the local market and the unique challenges it faces. We have the strategies, resources, and tools to guide you from start to finish, seamlessly.

We have access to exclusive properties across the Orlando area.

We work with only the best home inspectors in the Orlando area.

We have an exclusive vendor list of companies that will help you turn your house into a home.
Are You Ready?
Capitalize on the Audubon Park Market
With a super agent at your side, it's easy.
Even with intense focus, it can be hard to make sense of fluctuating market data. Is inventory down or up? Should you wait or strike immediately? How long is too long? Which homes are likely to sell fast and which ones will stagnate? What about property values and interest rates?
The prices of Audubon Park Homes for Sale have dropped 2.4% since this time last year, settling at a median sale price of $430,000. The average Audubon Park home sells in about 45 days; last year, average homes sold in just 18 days. The number of homes sold has also dropped to 13 this year from 16 last year.
With prices down and houses lingering on the market for more than twice the time they did last year, you're in a good position as a buyer!
Overall, the community boasts a range of housing options, from beautifully restored historic homes with timeless charm to modern and stylish new constructions. Whether you prefer a cozy bungalow surrounded by lush greenery or a contemporary townhouse with sleek finishes, Audubon Park, Florida homes for sale have something to suit every taste and lifestyle.
Reach out to our superstar agents and seize the opportunities available to you. We'll help you make an unbeatable offer that saves you money, time, and of course, effort. With hot homes entering 'pending' status in just four days, now is the time to act.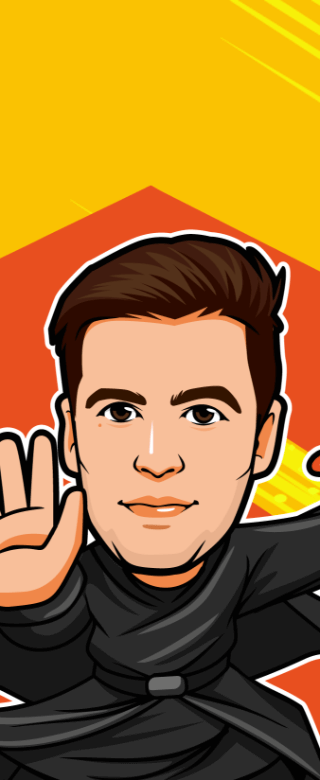 Testimonials
Hear From Our Happy Clients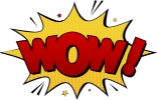 "Mark was amazing at helping us sell our first home; although we were sad to say goodbye to it, he made the process so easy. Mark and his team created a beautiful listing video and facilitated showings and an open house over one weekend and we had multiple great offers by Monday! From beginning to end, Mark and Sarah were able to answer all our questions efficiently and in a timely manner, no matter how silly they may have been. Mark is incredibly personable and I couldn't think of anyone else we would want to sell our home."
- Emily Nalley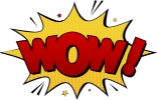 "Rob Stack is amazing at what he does. He truly listens to your needs and finds a solution based on those needs. He is very knowledgeable about real estate and also has a great personality that helps make the process of purchasing a home fun. Rob guided us step by step and was EXTREMELY responsive. If we needed anything at all he was sure to respond as quickly as possible. I know he is extremely busy but it always felt like we were the only family he was helping. It truly felt like he was happy for us and shared our excitement about this home. We would absolutely recommend Rob to anyone looking for a new home."
- Brian Monje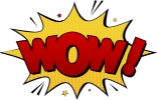 "We did business with Jonathan Speagle twice on our short time in Orlando. He was the listing agent of the house we bought and we decided he's the right person to sell it once again. This was the second home we've sold and the difference between our first listing agent and Jonathan is night and day. There were very clear steps he took us through. He was in touch with us all the way through. His marketing strategy resulted in almost 2 dozen offers for our house. We accepted an offer 5 days after our house went live, an offer that is sky high above what I ever thought we'd get. This guy has got « it »."
- Maria Do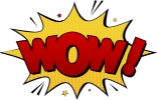 "Wow! We were repeatedly amazed and grateful for Jonathan Fadoul's consistent level of dedication and professionalism in the entire process of finding and buying our new home. With all the details involved in this process things have the potential to get overwhelming- but not with Jonathan directing the way and organizing the best people he brought in to create a seamless process of getting us into our beautiful new home. If you're considering a move to the Orlando area- I definitely recommend calling Jonathan! Let him know your vision and he will do his magic! Then… before you know it you'll be walking through the door of your dream home!!"
- Birdy Connolly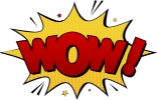 "My wife and I were looking to buy an investment property in the Orlando area and are from out of state. Trying to find the right realtor was a little daunting. Nathan was instantly warm and open, he listened exactly to our needs and went out of his way again and again to help us find what we wanted and ensured the process was smooth regardless of the distance. A few hiccups arose but Nathan and the team handled them with ease before they even became problems. This has been the smoothest purchase of a property we have ever had."
- Samuel Bailey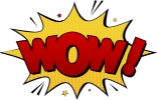 "We got our agent Jade Henrickson by chance, but couldn't have been happier! We were buying the property sight unseen from out of state and she was so helpful, professional and put up with us constantly asking questions. We plan on buying another property in the next couple years and will definitely call Jade again."
- Kimberly Webb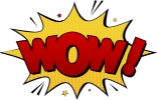 "We recently worked with The Orlando Home Squad to both buy and sell and could not have been happier with the experience! Mark was amazing to work with. He was extremely supportive, as was Sarah, who handled a lot of our paperwork. They keep you on track, so the closing goes smoothly, and informed so you know exactly what you should be doing when. Mark gave us great tips for listing our house and was top notch with advice on buying our house. I would highly recommend Mark and anyone else on The Orlando Home Squad Team without any hesitation. They are truly the best at what they do!"
- Laura Mansoori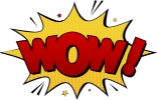 "My husband and I worked with Marc through the Home Squad, and it was the best decision we could have made! It was a vast difference from our previous experience with other realtors, as he really took the time to listen to our needs and get to know us. He was very active in the process, and the entire team was there for us and professional!"
- Erin Doris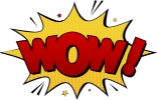 "My husband and I worked with Claire to buy and sell. The entire process was pretty seamless because of Claire's help and expertise. She sold our home in record number of days, had multiple offers and we sold for more than the asking price. She conducted couple open houses and generated lot of traffic which helped with the sale. She provided a very high quality service which is very much appreciated. She is prompt at responding, professional and extremely reliable. Her team was on top of their game. I highly recommend them."
- Rajal Desai
Why The Home Squad?
Buy with the best team in the Orlando Area
Hire the right agent
Your home will likely be the greatest financial investment you'll ever make. With the help of the best real estate agents in Orlando, it can also be your wisest. Give yourself every opportunity to come out on top by working with a professional.
Orlando, FL
Areas We Serve
The Orlando Home Squad has agents in the happiest place on earth, Orlando, Florida.
Moving to Audubon Park, FL
Living the Dream Just Got Easy!
Beyond Audubon Park Homes for Sale, the community offers a wealth of local attractions and amenities. Picture yourself strolling along the tree-lined streets, admiring the colorful gardens and charming front porches. The neighborhood is known for its vibrant local businesses, including boutique shops, cozy cafes, and delicious farm-to-table restaurants.
Take a nice bike ride through the scenic trails of nearby Leu Gardens or spend a sunny afternoon at the beautiful Lake Druid Park, where you can enjoy kayaking, paddle boarding, or simply bask in the natural beauty that surrounds you. Audubon Park truly embodies the best of both worlds, providing a peaceful retreat while still being just a short drive away from the vibrant city life of downtown Orlando.
In Audubon Park, you can find respite from the tumultuous real estate market while immersing yourself in a community that values tranquility, sustainability, and local charm.
With its diverse housing options and an array of delightful attractions, Audubon Park is the perfect place to call home. Say goodbye to market worries and stressful home-buying, and say hello to a harmonious lifestyle in Audubon Park, Orlando, with the Orlando Home Squad experts at your side.
A house for sale in Audubon Park, FL awaits you!