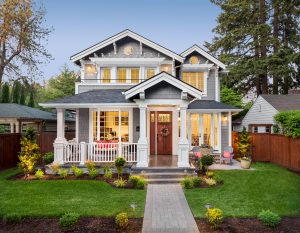 There are many reasons why you should look at houses for sale in Clermont. As a real estate agent, it is vital that you know all of the benefits of buying a home in this area. Here are ten reasons why you should consider purchasing property in Clermont:
Clermont is a Growing City
The city of Clermont is growing rapidly, and with that growth comes new opportunities. As more businesses and families move into the area, the demand for housing will continue to increase.
So if you want to be on the ground floor of this up-and-coming city, now is the time to buy a house in Clermont. In addition, you should consider buying property in Clermont as an investment; it's sure to pay off in the future.
The Schools In Clermont Are Excellent
One of the biggest factors parents consider when moving is the quality of schools in the area. Fortunately, Clermont boasts some of the best schools in Central Florida.
So if you're looking for a place to raise a family, Clermont should definitely be at the top of your list.
The Weather is Perfect
Clermont is located in one of the most desirable climate zones in the country.
With an average temperature of 72 degrees and more than 200 days of sunshine per year, it's no wonder so many people are drawn to this area. No matter what time of year it is, you can always find something to do outdoors in Clermont.
There's Something for Everyone
Clermont is a great place to live whether you're single, married, or have a family. There are plenty of activities and attractions to keep everyone entertained. From fishing and hiking to shopping and dining, you'll never find yourself bored in Clermont.
It's a Great Place to Retire
Clermont is quickly becoming one of the most popular retirement destinations in Florida. With its mild climate, low cost of living, and abundance of amenities, it's easy to see why so many people are choosing to spend their golden years in Clermont.
There's Plenty of Housing Options
Whether you're looking for a spacious single-family home or a cozy condo, you're sure to find the perfect place to call home in Clermont. There's a wide variety of housing options available to suit any lifestyle.
The Cost of Living is Affordable
Clermont is a great place to live if you're looking for an affordable cost of living. The average cost of a home in Clermont is significantly lower than the national average, making it a great place to buy a house on a budget.
It's Conveniently Located
Clermont is centrally located in Florida, making it easy to get around. So whether you're headed to the beach or the mountains, you can be there in just a few hours.
Plus, with Orlando and all its attractions just a short drive away, there's always something to do in Clermont.
The Healthcare is Excellent
Clermont has some of the best hospitals in Central Florida. So if you or a loved one needs medical attention, you can be sure that you'll receive quality care in Clermont.
It's a Great Place to Raise a Family
With its excellent schools, safe neighborhoods, and abundance of activities, Clermont is the perfect place to raise a family. So if you're looking for somewhere to call home, look no further than Clermont.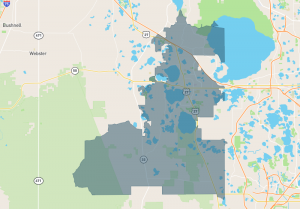 Clermont is an up-and-coming city with plenty to offer residents of all ages. So if you're thinking about buying a house in Clermont, now is the time to do it.
With its growing economy, excellent schools, and perfect weather, Clermont is the ideal place to call home. So contact Orlando Home Squad today and start your search for the ideal houses for sale in Clermont. You won't regret it!