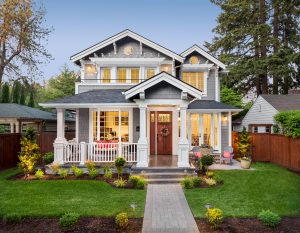 When the time comes for you to look for a new house, it's an exciting time. But you'll also want to plan properly and ensure the whole process goes as smoothly as it possibly can. That's why it makes sense to work with a team of professionals who have your best interests at heart.
Here at The Home Squad, we can offer you all of the real estate agency services you're looking for. We'll help you find the perfect houses for sale in Winter Garden that match what you're looking for.
Find out more about how we can help you below.
Houses for Sale in Winter Garden
There are lots of houses for sale in Winter Garden that we can help uncover for you. We'll first of all listen to precisely what it is you're looking for, as well as what your budget is. When we have all of that key information, we can start presenting you with options.
Throughout the whole process, we'll be communicating with you and making sure that you're always kept in the loop. Our team understands the real estate market in Winter Garden and beyond better than anyone, so their expertise will never be in question.
Get Help from Talented and Experienced Real Estate Pros
When you choose to work with our team here at The Home Squad to find your next home in Winter Garden, you'll be working with the best and most talented real estate professionals around. Their knowledge of the market will be invaluable as you search for your next home.
Each member of our team is licensed and has the professional experience of finding homes for people just like you in Winter Garden and beyond. They've already helped so many people find their dream home and they're ready and waiting to do the same for you and your family.
Simplify the Real Estate Process
One of the most important things we do for our clients is make the whole real estate process a lot smoother and easier than it might otherwise be. We take care of the challenges and the paperwork so you can focus more on the things that really matter. It takes a lot of the stress out of the process for you.
We feel like the house hunting process should be enjoyable for you and not endlessly stressful. That's why we always strive to make the process as easy as it can be and we remove the stress from it all.
Get in Touch About Buying or Selling Real Estate Today

In order to get help with finding the right house for sale in Winter Garden or even selling yours, be sure to get in touch with our team here at The Home Squad today.
We'll be more than happy to help you through the whole process and assist you with your specific needs.
To get in touch, you can use the contact form on our website, call us on (407) 974-7961 or send an email to [email protected].