Looking for a real estate agent in Clermont? Look no further! We have gathered some of the best agents in the area to help you buy or sell your home.
It can be tough finding the right agent but don't worry. We are here to help. So, what should you look for when choosing an agent? Here are a few tips:
What Do You Want To Buy
First, consider what type of property you're looking to buy or sell.
Each agent typically specializes in a specific area or type of property. If you're looking for a generalist agent who can help with any kind of transaction, that's fine too; just make sure they have experience in the market where you're buying or selling.
What Services Do You Want
Next, take into account how much work you want the agent to do. Some agents will handle everything for you, from finding properties to negotiating the sale price; others will just give you advice and help you through the process.
If you're looking for a lot of hand-holding, make sure to ask about this upfront.
Compatible Personality
Second, think about what you are looking for in an agent.
For example, do you want someone who is aggressive and will get the best deal for you? Or do you want someone who is more laid-back and will take their time to find the perfect home for you?
Finally, you need to decide what type of personality you are compatible with.
Home Buying Recommendations
Third, ask around. Talk to your friends and family members who have recently bought or sold a home. See if they have any recommendations for agents.
Research To The Max
Finally, research! Check out the agent's website and read online reviews from previous clients. There are many websites where people can leave feedback about their experiences with different agents. This will give you a good idea of what to expect from working with this agent.
Budget And Fees
Also, think about your budget. Agents typically charge a commission based on the purchase or sale price of the property, so it's essential to find someone who is within your price range. Get a sense of what each agent's fees are. You don't want to be surprised by hidden costs down the line, so it's important to know exactly what you'll be paying upfront.
Looking for a new home can be an exciting but daunting process. Of course, you want to find the perfect place, but you don't want to waste your time looking at properties that aren't right for you. That's where real estate agents come in! They can help you narrow down your search and find the perfect home for you and your family.
For Real Estate Agents in Clermont, Call The Home Squad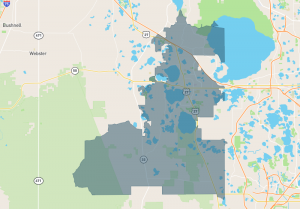 The best way to find the perfect home is by working with a qualified and experienced real estate agent in Clermont.
At Orlando Home Squad, we have a team of agents who are familiar with the area and can help you find the right property for your needs. We will work with you to understand your budget and what you are looking for in a home to narrow down your options and help you make the best decision. Contact us today to get started on your search for the perfect home.