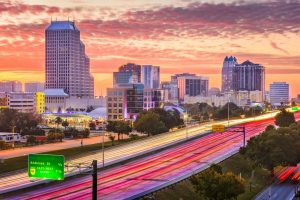 If you're searching for the most hardworking and dedicated real estate agents in Orlando, then look no further than the Orlando Home Squad.
Our goal is to provide you with all of the support and information that you need to sell your old property or buy your dream home, allowing you to achieve satisfaction and peace of mind surrounding such a large transaction.
No matter whether you are buying or selling your home, we understand that there's a huge amount of money at stake – numerous risks can put your money in danger, but we know how to reduce and control these factors to make sure you and your funds can stay safe and sound throughout your sale or purchase.
Selling Your Old Property
If you no longer feel that your property meets your needs, then there's truly no time like the present to put it up for sale. Selling your home can provide you with the funds you need to source your dream property, especially if you take the opportunity to choose our expert services.
We aim to ensure you can achieve the highest possible price tag for your property, so that you can use your funds to invest in a more suitable home that meets your expectations as a family or couple. Advertising your home, finding a suitable buyer and filling out the mounds of paperwork can all be very overwhelming, so let our experienced team take over and complete these tasks on your behalf.
Sourcing Your Dream Home
As committed real estate agents, we will do everything in our power to help you source your dream home. We know just how tricky it can be to find the right property for your unique needs, but we have an enormous stock of worthwhile properties and apartments that you can fall in love with in no time at all.
We aim to take the stress out of your house search by determining your individual wants and needs, as we can use your brief to match you up with a number of potential properties that could easily become your dream home. You won't need to spend hour and hour scrolling mindlessly through housing adverts online, as we will do the hard work for you.
Buying The Best Home On The Street
Buying the best home on the street can give you the ultimate property satisfaction that you crave, as we can certainly help you to turn such dreams into a reality. Our committed team of home experts will help you to perform a successful transaction, ensuring that all of your paperwork is in order while proofreading through contracts and agreements to ensure your purchase can be as risk-free as possible.
We understand just how daunting it can be to invest in a home, especially if it's your very first property, so put your trust in us to take the weight off your shoulders.

Find Your Place With The Home Squad | Real Estate Agents in Orlando
If you want to benefit from the help of an amazing real estate team that can help you find, buy and sell your home, then reach out to a member of our talented team today to see how we can provide the solution for your property puzzle.