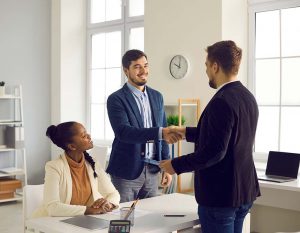 Working with the right real estate agents is always a vital aspect of any house buying or selling process. We know how challenging it can be to deal with each aspect of the real estate process, especially for people who don't really know what they're doing. But you don't need to worry about that because we're here to assist you.
Here at The Home Squad, we understand the local real estate market in St Cloud like no one else. And we've helped lots of people in the same position as you who were looking to buy or sell a home. If you're looking to work with professionals you can trust, look no further than our team.
Real Estate Agents in St Cloud
The team we have in place is among the most talented around, and no one is more professional and committed to helping their clients than us. If you're in need of real estate agents who have your best interests in mind at each and every stage of the real estate process, you're in the right place.
Our team is committed to helping clients find their dream homes and to making sure that the entire real estate process is as smooth and uncomplicated as we believe it should be.
Work with the Best Real Estate Experts in the Area
You'll be working with the best real estate experts in St Cloud and we'll use our understanding of the local market and experience of finding, buying and selling homes in the area to ensure you get precisely what you're looking for when you come to us.
Our team will listen closely to what you're looking for and what your budget is set at and they'll ensure that you find the place that works for you. When you choose The Home Squad, you'll be working with the best professionals in the area and you'll have no trouble trusting us.
Make the Real Estate Process Easier
We're keen to help you and to listen to your specific needs. That's all a part of our dedicated approach to customer service and to making the whole process of buying or selling a home as straightforward and simple as it should be, from day one until completion.
We know how stressful the process of buying a home and moving can be, but we make it our mission to take all of that stress out of the process for you. We'll take care of it all so you don't have to worry about anything.
Talk to Us Today About Buying or Selling a Home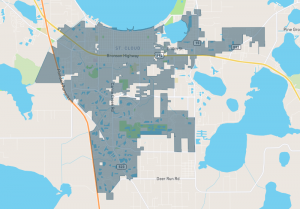 If you're in need of assistance from real estate agents who know what they're doing in the St Cloud area, don't hesitate to get in touch with our team here at The Home Squad today.
We'll be more than happy to help you through the whole process and assist you with your specific needs. To get in touch, you can use the contact form on our website, call us on (407) 974-7961 or send an email to [email protected].