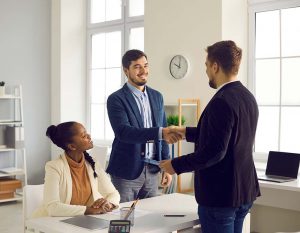 If you're looking to buy or sell a home in the Winter Garden area, you'll want to make sure that you're making the right decision that you're surveying all of the options fully. Here at The Home Squad, we can make that possible for you, and it's what we do best.
It makes sense to work with trustworthy and proven professionals who make the process easier for you. That's precisely what you'll get when you choose to work with our team. They've already helped lots of people in your position find their dream home in Winter Garden.
Real Estate Agents in Winter Garden
Our real estate agents in Winter Garden will always put your needs first and ensure that the services they offer are tailored to your specific needs. We know that each client that comes to us is unique and has a unique set of circumstances. We'll listen to your wants and needs, and then take things from there.
Our aim is always to serve you, to help you find the home that's perfect for you and to make the whole real estate process a lot easier than it would otherwise be. We'll make sure that you get exactly what you're looking for when you choose to work with us.
Work with Expert Real Estate Agents
You'll be working with a qualified, proven and experienced team of real estate experts when you choose to work with us. We'll make sure that you're able to make the most of the expertise that oru team possesses and benefit from it at each stage of the process.
Our team also has an incredibly in-depth knowledge of the local real estate market here in Winter Garden, so they're the perfect people to call upon when you have your heart set on buying a place in this area. We'll be able to seek out the deals you didn't know existed.
Simplify the Entire Buying or Selling Process
We know that going through the whole process of finding and buying and selling a home can be tough. There's a lot that needs to be taken care of and there are plenty of things to cause you stress that you'll run into along the way.
We aim to take as much of that stress out of that process for you as possible. We aim to make things easier and more manageable so you can focus on the things that matter and we can take care of the details and paperwork for you.
Get in Touch Today About Buying or Selling a Home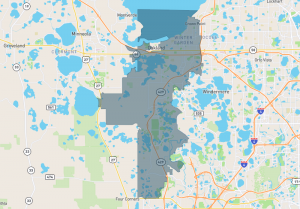 We're ready and waiting to help you find your next home in Winter Garden or to assist with the process of selling your home, so don't hesitate to contact The Home Squad at the soonest opportunity.
We'll be more than happy to help you through the whole process and assist you with your specific needs. To get in touch, you can use the contact form on our website, call us on (407) 974-7961 or send an email to [email protected].