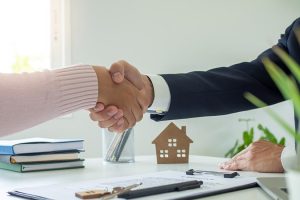 If you're searching for the best Real Estate Broker in Orlando, then you're in luck – here at Orlando Home Squad we aim to meet your needs and surpass your expectations whether you're looking to sell, find or buy your home.
Our amazing team of experts are ready and waiting to receive your call, as they will put their years of experience into practice to help you complete any real estate tasks desired. A good real estate broker is one that can put your mind at ease, allowing you to feel calm and cool whether you're selling your old property or investing in a new home.
Why you need a real estate broker
Hiring a real estate broker can lift a huge weight from your shoulders, as we will take away most of the pressures that are associated with buying or selling your home.
We understand just how stressful and nerve-racking such a situation can be, but our aim is to help you stay in control to ensure you can come out the other side having sold or purchased your home with the greatest success.
Attempting to complete such a large and important sale or purchase on your own could leave you in hot water, as mistakes could be made without your knowledge and this could have a disastrous impact on your experience as a whole.
Buying and selling in the Orlando region
Buying or selling a home in the Orlando region is never without its stresses, but our goal is to ensure that you don't have to fall victim to these issues when you choose to sell or buy a property.
With the sunny Orlando area attracting millions of people every single year, it's no surprise that house prices are constantly rising and will likely continue to do so.
As a result, there's never been a better time to buy or sell your home, as you'll be able to sell your property for far more than you originally bought it for, and you can purchase a new property now before the prices rise even higher in the coming years.
Why choose Orlando Home Buyers as your dedicated real estate broker?
Our expert team of real estate brokers are some of the most dedicated and hardworking staff in the business, and we understand just how much is at stake whenever you decide to buy or sell your property.
Our aim is to make you feel as comfortable as possible throughout your real estate project, allowing you to end your journey with the best possible outcome, whether this means the highest price tag for your old home or a new great value property to move into.

We are committed to meeting your wants and needs when it comes to real estate, so there's no time like the present to reach out today.
If you're ready to reap the benefits of a top quality real estate broker, then get in touch with a member of our friendly and informative team to see what we can do for you.