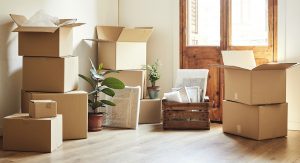 Selling your house in Orlando isn't a hard thing to do; the city is a draw for families and businesses because of its excellent weather, entertainment, and economic advantages.
However, you need to ensure you get the best possible price for your Orlando home.
Why Sell in Orlando?
Orlando is a magical city in the State of Florida known for its theme parks, studios and museums; Orlando also has excellent weather and no State income taxes; it's enough to make you think again if you're selling, then again, Orlando has some the highest property prices.
Orlando has become a hub for businesses and families looking to improve their quality of life in the happiest place on earth. The forces of supply and demand have kicked into gear in Orlando, and the property price is excellent at the moment; this makes it a great time to sell reluctantly.
Orlando House prices
The problem in Orlando is that there aren't enough homes to go around; add to that the quality of living in the sunny city and the slack of State incomes taxes, and you have a recipe for higher than average property prices. More and more people and businesses want to move to the area.
Landing the home of your dreams or the property you need for a business isn't easy in Orlando. Even if the property looks to be within your budget, chances are someone will come in with an above-market price. This happens due to the demand for the area and competition for houses.
Orlando Real Estate
Orlando real estate companies are one way to ensure that you find a reasonably priced property; working with a real estate agent also increases your chances of securing the property against stiff competition. However, there are many agencies in Orlando, and not all are suitable.
Many Orlando, real estate agencies, aren't dedicated to the area; they have interests all over the country, you might work with a professional real estate agent, but they won't have the same level of expertise as an Orlando real estate agent. The Home Squad is one such agency.
How to Sell a Home
If you want to sell your home in Orlando, it puts you in a strong position. This area is sought after, meaning you can find a buyer and secure a sale easily – probably on your own if that's the route you want to take. Alternatively, you can make sure you get the best possible price.
Working with a dedicated sell my house in Orlando agent is the best way to ensure you get the price you deserve for your home. The last thing you want to do is undervalue the property. The Home Squad is a dedicated real estate agent that understands the Orlando property market.
Let The Home Squad Sell My House in Orlando
The Home Squad are located in the Orlando area. Unlike other Orlando real estate agencies, The Home Squad understands the Orlando market and has a lot of experience selling homes in the area and getting the best prices. So, sell my house in Orlando with The Home Squad today.