Hey there, fellow travelers! Are you planning a family trip to Orlando in 2023? Well, we've got some great news for you. We know how badly you want to find the perfect resort to meet your family's needs and wants. So, we've done our research and compiled a list of the 10 best Orlando resorts for families. 
Orlando, the Sunshine State's crown jewel, is a paradise for families seeking fun, adventure, and unforgettable memories. From luxurious accommodations to unbeatable amenities, these resorts will make your family's vacation one for the books.
And don't worry; we'll keep it simple and easy for everyone in the family. Let's get started!
Family Resorts in Orlando That Will Delight The Whole Crew
#1. Wyndham Bonnet Creek Resort
If you're planning a family trip to Orlando, you probably want to hit up the Disney parks. Exciting stuff! But let's be real, getting to and from those parks can be a bit of a hassle. Luckily, Wyndham Bonnet Creek Resort has a super convenient shuttle service.
No more worrying about parking or navigating unfamiliar roads. You and the kids will have a comfy ride straight to the magical world of Mickey Mouse himself. And when it's time to head back to your hotel room and rest those tired feet, the shuttle will be waiting to whisk you away.
Wyndham Bonnet Creek Resort welcomes you to the amazing world of Orlando resorts for kids, adults and families! You can choose from one-bedroom to four-bedroom options perfect for larger family visits.
The best part is that there are endless activities waiting for you here! There's something for everyone!
#2. Lake Buena Vista Resort, Village, and Spa
Lake Buena Vista Resort, Village, and Spa will welcome you and the kids with everything you need for a fantastic vacation. And you'll discover that the location is perfect for exploring all Florida offers.
This luxury resort also does its best to improve your stay by offering several discount packages and benefits. So be sure to check those out!
When it comes to comfort and luxury, they've got you covered too. Their condo-like suites are comfortable and spacious, with a dining area, a fully equipped kitchen, and large living areas. And, of course, they're decorated in the classic colors of Florida.
You and your spouse can enjoy some alone time at the spa or fitness center while your little ones have a blast in the Pirates Plunge Themed Pool. And if you're looking for more fun, there's a game room with an arcade to keep everyone entertained!
When ready for more adventure, hop on one of the Disney Parks shuttles and spend the day exploring. Then come back and enjoy a laid-back family dinner together. Sounds like the perfect vacation to us!
#3. WorldQuest Orlando Resort
Are you heading to Disney World and need a comfy place to stay? Check out WorldQuest Orlando Resort. It may not be as flashy as other resorts in town, but that adds to its cozy charm. Plus, they offer free breakfast and have a lovely pool for when you need a break from Mickey and friends.
WorldQuest Orlando Resort is the place to be if you're hunting for an awesome Orlando resort perfect for families with kids. This place is seriously amazing – you'll enjoy all sorts of luxurious services. At the same time, your kiddos have a blast being just minutes away from some of Orlando's best theme parks.
The WorldQuest Orlando Resort's luxurious condo-style suites ensure the entire family will have the ultimate comfort and relaxation during your stay. And with its prime location, you can spend your days exploring the magical world of Hollywood Studios and Animal Kingdom. Or you can unwind by their stunning pool while your little ones splash and play.
If you're traveling with a big family, look into their deals – it could save you some serious cash. Happy travels!
#4. Floridays Resort Orlando
Floridays Resort Orlando is one of the best resorts for families in Orlando. The suites are gorgeously decorated and offer plenty of space for everyone to be comfortable. And let's not forget about the amazing swimming pools where you can chill and soak up some sun while the kids play in their very own section of the pool. Plus, if you need a break from the heat, there's even an indoor game room to keep everyone entertained. 
But the best part? The man-made beach on the property is like having your very own slice of paradise. Floridays Resort is perfect for pet owners! They have a huge welcome center that's over 22,000 square feet and not one but two outdoor swimming pools. And get this – the Walt Disney World theme parks are just a 10-minute drive away! Plus, if you're here for business, the Orange County Convention Center is only 6.6 km from the property. 
But let's talk about the fun stuff – Floridays Resort has an awesome Welcome Center with a gym AND a children's activity room. You can relax by the small outdoor pool with lake views or splash in the big outdoor pool's water playground. And don't worry about getting to those famous Orlando attractions because they offer shuttle service to and from places like SeaWorld Orlando and Walt Disney World. It's like they've thought of everything to make your stay amazing!
#5. Walt Disney World Resort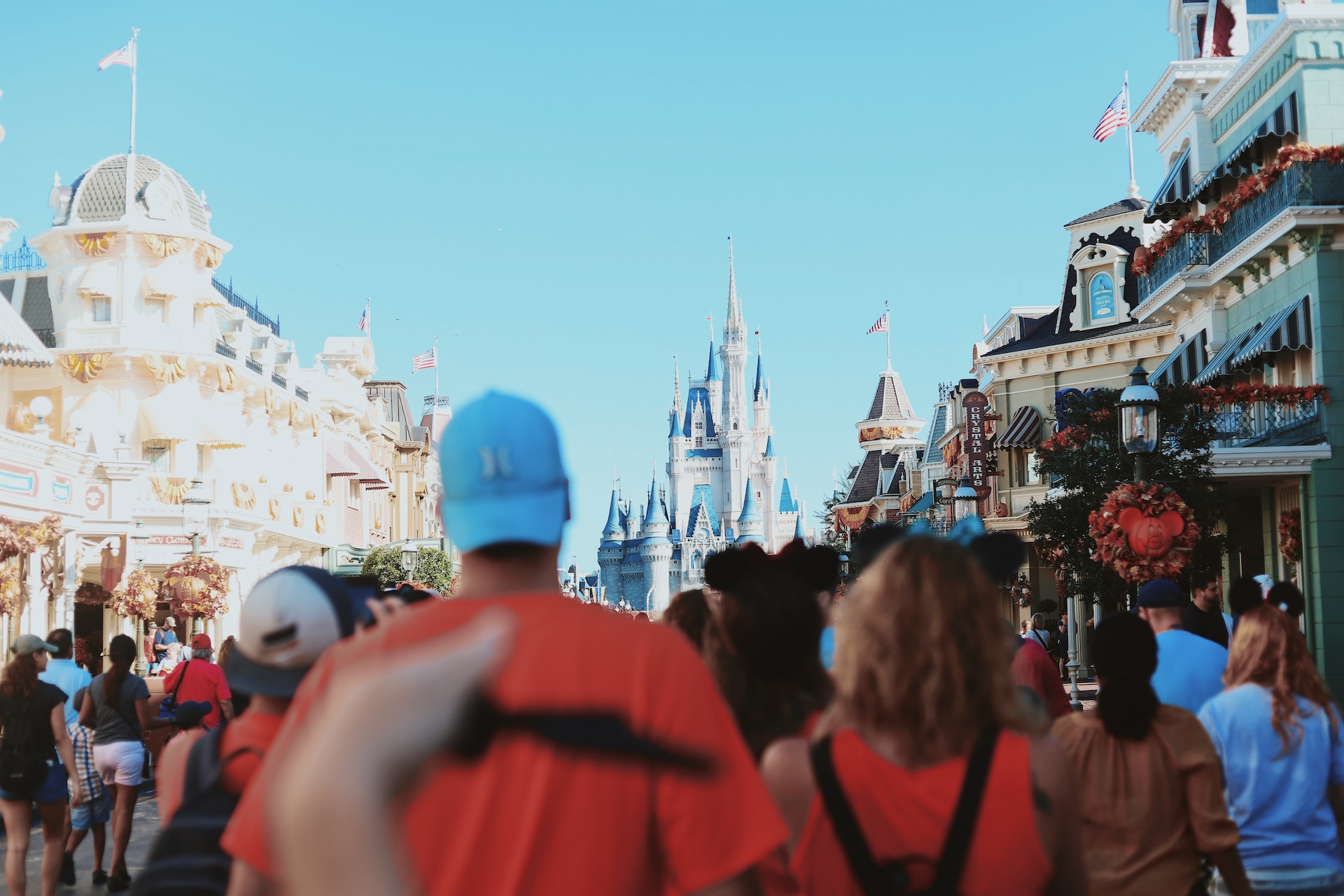 Before we go into the deets, If you're new to Orlando, Florida, let's give you a heads-up. Walt Disney World isn't exactly in Orlando. It's located in Lake Buena Vista, about 20 minutes from downtown Orlando and 18 minutes from the Orlando International Airport. 
But guess what? This place is massive. This resort covers nearly 25,000 acres and is nearly double the size of Manhattan (about 14,600 acres). The whole family can have tons of fun at Disney Springs, a lively area for retail therapy and leisure, or at Disney theme parks and water parks. Different hotels on the resort property also promise a comfortable stay.
It's no surprise that the Disney theme parks are spread out from each other. But don't worry, Walt Disney World offers free transportation between all their hotels, parks, and even the awesome Disney Springs. 
Now, there's some not-so-great news. As of January 1st, 2022, Disney no longer offers the Magical Express airport shuttle service. However, MEARs has stepped in to take over this spot at the airport and offers various transportation services at different price points. So, getting around easily and comfortably during your magical vacation is still possible.
Hope this helps you get a sense of what to expect when you visit Walt Disney World. Have a magical time exploring all it has to offer.
Explore the Magic Beyond Disney World: Uncover New Adventures!
Are you ready to plunge into Orlando real estate and discover more magical things about the beautiful city? You're not without help. Orlando Home Squad will be your guide! 
Right now, you're looking for the best Orlando resorts for families. But you might be interested in the Orlando home market and need all the help you can get. 
At The Home Squad, we know that navigating the world of real estate can be overwhelming, especially when trying to find the perfect property. 
Whether you're an experienced investor or a first-time home buyer doesn't matter. We're here to answer all your questions about buying a home in Orlando, FL. From neighborhood trends to financing options, we'll ensure you have a solid understanding of the Orlando market before making any decisions. 
Maybe you feel like you're stepping into unfamiliar territory. You know what you want but are unsure how to get there. It feels scary and overwhelming to walk an uncharted path alone. Don't panic. The Superheroes of Real Estate are on your side! Now you can access a team of experienced agents, Disney insiders turned local experts, and a strong network of industry connoisseurs. 
Want to learn more about how we can help? Book a consultation call with us today, and let's chat about how we can help you achieve your goals. Experience something new with us!
GET TO KNOW US OR CALL (407) 974-7961
#6. Universal Orlando Resort
Looking for the best resorts for families in Orlando? You'll be amazed by all of Universal Orlando Resort's incredible attractions, from heart-pumping thrill rides to magical Harry Potter experiences. And let's not forget about Universal's Volcano Bay water park – it's a blast for kids and adults alike!
But that's not all – the hotels surrounding Universal Orlando are top-notch too. They're all located near the action, so you can easily hop over to the parks whenever possible. Plus, they've got everything you need for a perfect family vacation – spacious rooms, fun amenities, and delicious dining options.
Dive into the world of movies, TV, and pop culture at Universal Orlando Resort. You'll get to play, scream and laugh with some of the biggest characters in entertainment. Also, have you heard about the Jurassic World VelociCoaster? As you race through the jungle alongside Velociraptors, brace yourself for a wild ride. And if you're a Marvel fan, take advantage of the chance to explore Marvel Super Hero Island. Embrace all the possibilities that await you at this magnificent Orlando Resort!
#7. Orlando World Center Marriott
Do your kids love to splash around? Is the family all about the pool when it comes to vacation time? The pool area at the Orlando World Center Marriott is beyond amazing. Your little ones might never want to leave!
Trust us, as fellow adventurers who've been there. You will enjoy seeing the look of pure joy on your child's face as they splash around and have the time of their lives. 
So if you're looking for one of the best Orlando resorts for families with a killer pool area, you'll love the Orlando World Center Marriott. And your children will appreciate it!
You can enjoy an enormous pool complex at Their Falls Pool Oasis. It has a zero-entry lagoon, waterfalls, TVs for entertainment, a water playground for the little ones, and exciting body slides.
But wait, there's more! The new River Falls Water Park opened in 2022 with slides, a splash area, and a lazy river. The best part is you won't have to wait forever since this area is only open to hotel guests.
You'll love the extra amenities on this resort property! There are fitness classes, a spa, and six restaurants (one is even a Starbucks). 
Some upper-level rooms at Orlando World Center Marriott offer a view of Epcot's sphere and Disney Springs. And the best part is you get free shuttle service to all Disney World theme parks and Disney Springs. How convenient is that?
#8. Renaissance Orlando at Seaworld
If you really need fantastic Orlando resorts for families, the Renaissance Orlando at SeaWorld is a must-visit. The spacious rooms have comfy seating areas, mini-fridges, and Smart TVs that let you stream all your favorite shows. 
Grab a delicious Starbucks coffee from their coffee shop before exploring in the morning. When you're hungry, check out one of the restaurants or bars on site. You can grab some tasty tapas and comfort foods or sink your teeth into a juicy burger while lounging by the pool. Yum!
After a long day of exploring, treat yourself to some relaxation at our full-service spa. You can also kick back and soak up the sun with awesome outdoor swimming pools. If you're here with your family, stop by the water park! You'll find water slides and a special area just for toddlers. 
Bonus point, Renaissance Orlando is super close to popular Orlando attractions like Discovery Cove and Aquatica. Your stay will be one to remember!
#9. Four Seasons Resort at Disney World
Four Seasons Resort at Walt Disney World has everything you need to unwind and have fun with your loved ones. With six awesome restaurants and bars, three cute little boutiques, and outdoor sports courts galore, you'll never run out of things to do. 
And don't even get us started on the 5-acre water park, complete with pools and a lazy river – it's seriously amazing.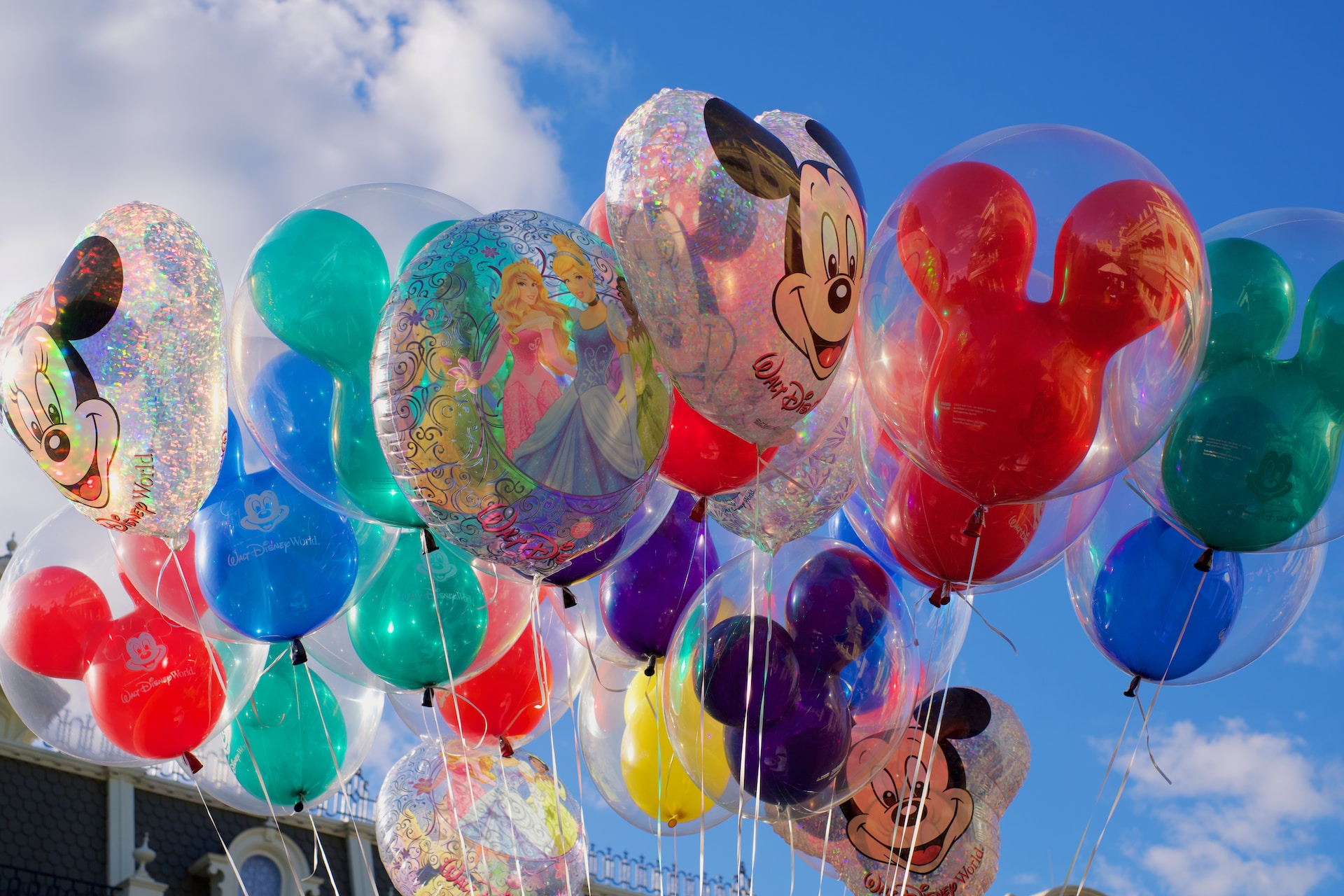 Speaking of indulgence, the dining options at this resort are top-notch. You can go all-out fancy at Capa rooftop steakhouse or treat the kiddos to Breakfast with Goofy and Pals (so cute!) on select mornings. 
And when it's time to wind down for the evening, you can rest easy knowing that your luxurious accommodations are just steps away.
But perhaps one of the biggest perks of staying at the Four Seasons Resort at Disney World is early park entry. That means an ideal location for access to all Walt Disney World parks, and you'll get a jump start on all the fun and excitement that awaits you in the happiest place on earth.
This place is top-notch and perfect for families who want to relax and have fun.
#10. Cabana Bay Beach Resort by Universal Studios
The entire family is going to love staying at Cabana Bay Beach Resort. It's like stepping back into a retro beach resort with cool stuff like bowling and arcade games.
You don't have to break the bank at this resort because they offer affordable Poolside Suites that let you jump right into the pool from your room.
The whole place is inspired by vintage Florida resorts from the 50s and 60s. You'll be glad to learn that you can take advantage of the free water taxi shuttle service and enjoy all the amenities at any of their hotels.
Even if you have a large family, no worries – their suites are spacious enough for up to six people! Plus, some two-bedroom suites even offer views of the Volcano Bay theme park. How cool is that?
Remember to take a selfie with the Minions on your way to the Jack LaLanne fitness studio – it's a great place to stay active while on vacation.
And let's not forget about the retro arcade, complete with everyone's favorite classic games like skee ball. Parents and kids alike will have a blast here!
Unveiling the Enchanting Wonders of Orlando
Now that you know the best Orlando resorts for families, planning your vacation itinerary is easier. Whether you plan to visit Orlando for weeks or months, choose a place you can come back to again and again.
Looking to make a move to Orlando? Don't settle for a mediocre home – let The Home Squad swoop in and save the day! We've got you covered, from finding your dream home to selling your current one. 
When you work with The Home Squad, you're not just getting a team of agents – you're getting a squad of dedicated professionals who will stop at nothing to ensure your satisfaction. 
Book a consultation call with The Home Squad today and discover what it's like to work with the superheroes of real estate!