Welcome to Orlando, Florida, not just home to theme parks and adventurous diversions! As superhero real estate agents, we at the Orlando Home Squad know that moving to a new city can be daunting, but don't worry, you're covered.
Whether watching the majestic dolphins of SeaWorld Orlando, riding a rip-roaring roller coaster in Universal Studios, or spectating as Happily Ever After fireworks shoot off above Magic Kingdom, you'll never run out of exciting moments in Orlando, FL.
Just want to kick back with the entire family at parks in Lake Buena Vista or relax on a pristine beach at Discovery Cove? Or how about throttling into astronautical history at Kennedy Space Center or racing across the ZOOm Air Adventure Course at the Central Florida Zoo?
In Orlando, FL, you can do it all. Let's cover the ten best things to do in Orlando.
(1) First Stop: Downtown Orlando, FL
Downtown Orlando, Florida, is as vibrant and exciting as any city center in the country. Filled with lush parks, teeming with people and events, and pulsing with electricity, the beating heart of Central Florida never stops!
Many of the best things to do in Orlando, FL, start downtown.
Visit Lake Eola Park – When you visit Orlando, Lake Eola is the picturesque place to go for a stroll, have a picnic, or even rent a swan-shaped paddleboat. Plenty of events are held here throughout the year, including the weekly downtown Orlando Farmers Market on Sundays.
Get Artsy – The Orlando Museum of Art has an extensive contemporary and modern art collection. It's a great place to spend an afternoon and explore all styles and forms of expression. Feel free to check out Dr. Phillips Center for the Performing Arts too. This world-class venue hosts top-tier performances yearly, including concerts, plays, and musicals.
Shops, Sports, and Entertainment – Downtown Orlando has several professional sports teams, including the Orlando Magic basketball team and the Orlando City soccer team. Church Street Station is also a historic district in downtown Orlando re-envisioned as a hub of nightlife and entertainment.
Need some retail therapy? Shop at the more than 150 stores of the Mall at Millenia. Downtown Orlando, Florida, has you covered!
(2) Take a Tour of International Drive in Central Florida
International Drive, also known as I-Drive, is the bustling hub of Orlando's tourist industry. For an action-packed, fun-filled adventure in Central Florida, look no further than this 11.1-mile stretch of road. Home to some of Florida's best attractions, restaurants, and entertainment venues, International Drive is impossible to miss.
There are many places and Orlando attractions to visit along the famous International Drive. Whether tranquil greenery or whole family fun, this tourist strip offers it all.
Go on a Thrilling Ride at Icon Park
Located at the heart of International Drive, Icon Park is a must-visit destination for thrill-seekers. Hop on the towering Orlando StarFlyer for a breathtaking city view, or take a spin on the Sling Shot and feel the adrenaline rush as you soar through the air.
Spin on The Wheel at Icon Park!
The Wheel at this amusement park is a 400-foot-tall observation wheel, one of the tallest observation wheels in the world. Looming above the theme park, the infamous Wheel at Icon Park offers panoramic views of the Orlando skyline and surrounding areas.
The Wheel at Icon Park features 30 air-conditioned capsules, each with a capacity to hold up to 15 passengers. One rotation takes approximately 22 minutes, and at night, the Wheel at Icon Park comes alive with a dynamic light show featuring more than 64,000 LED lights to razzle and dazzle.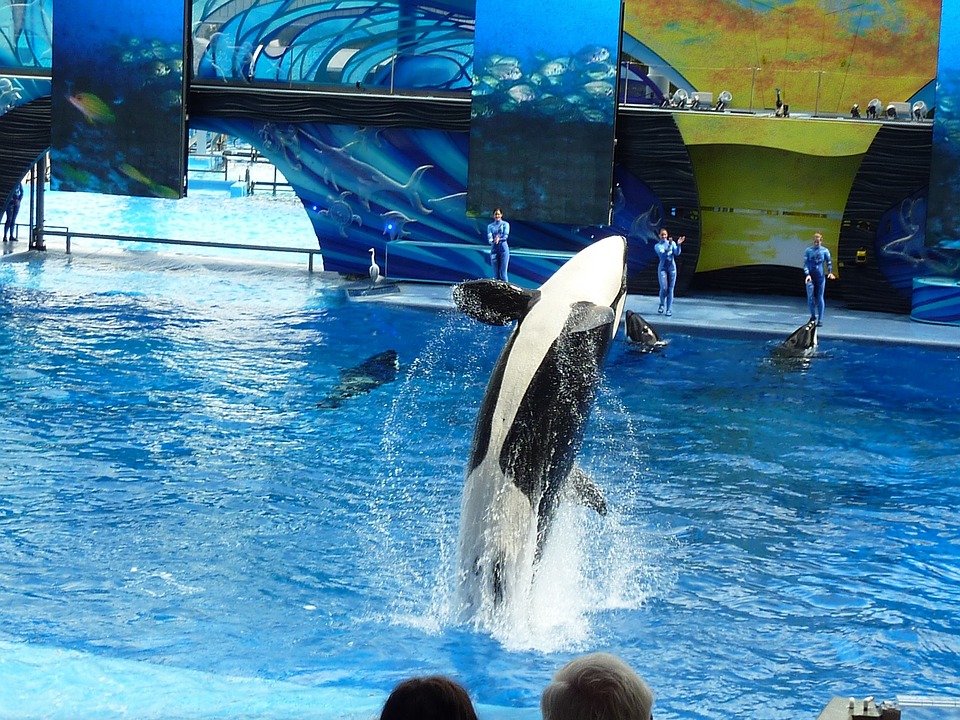 Visit the Sea Life Orlando Aquarium
Want to get up close and personal with some of the ocean's most fascinating creatures? Then head to Sea Life Orlando Aquarium, where you can see everything from seahorses to sharks. Be sure to catch one of the daily shows, where you'll learn about marine life conservation and see the animals in action.
Like to get splashed? The aquarium's highly intelligent dolphins are happy to oblige. And if you enjoy interacting with animals, check out the Orlando Science Center downtown and the Central Florida Zoo & Botanical Gardens 30 minutes north of downtown.
Shop Till You Drop at the Florida Mall
We already mentioned the Mall at Millenia, but did you know that it pales when compared to its big brother? If you're looking to indulge in retail therapy, look no further than the Florida Mall, one of the largest shopping centers in the state. With over 250 stores to browse, you're sure to find everything you're looking for (and more!).
With 1.8 million square feet of retail space, the mall features major department stores like Macy's, Dillard's, JCPenney, Nordstrom, and various other shops and restaurants. The Florida Mall has several renowned attractions, such as the Crayola Experience and the M&M's World store.
Speaking of shopping, Pointe Orlando has numerous stores, including an IMAX movie theater.
Go Natural at Lake Eola Park and the Florida Everglades
Need a break from the hustle and bustle of International Drive? As previously mentioned (deserves re-mentioning), the park is a peaceful oasis right in downtown Orlando, FL. Take a stroll around the lake, lounge beneath a tree, or rent a paddleboat and explore the nooks and crannies.
Just don't miss a concert at the awesome Walt Disney Amphitheater!
Just a short drive from International Drive, you'll also find the stunning Everglades. Enjoy the Boggy Creek Airboat Adventures and experience the beauty of this unique ecosystem, home to alligators, birds, and other wildlife.
Pump Your Adrenaline at the Amway Center & Fun Spot America
Sports fans won't want to miss a game at the Amway Center, home of the Orlando Magic basketball team. With its state-of-the-art facilities and exciting atmosphere, Amway Center is the perfect place to cheer on your favorite team.
Are you looking for some of the other best things to do in Orlando? Another top destination for thrill-seekers is Fun Spot America. With roller coasters, go-karts, and other exciting rides, the Fun Spot America amusement park is a great place to spend a day with friends or the whole family.
Immerse Yourself in Art at the Orlando Museum of Art
Worn out from the amusement parks yet? The Orlando Museum of Art is a must-visit for art lovers. With a collection spanning centuries and continents, there's something here for everyone. Be sure to check out the rotating exhibitions, which showcase some of the most exciting and innovative creations anywhere in the world.
Orlando's Museum of Art also offers hands-on workshops, lectures, music performances, and film screenings. Check the schedule and get involved!
Overall, International Drive is your thoroughfare to anything entertaining, stimulating, and groundbreaking. When you're unsure what to do in Orlando, check out I-Drive.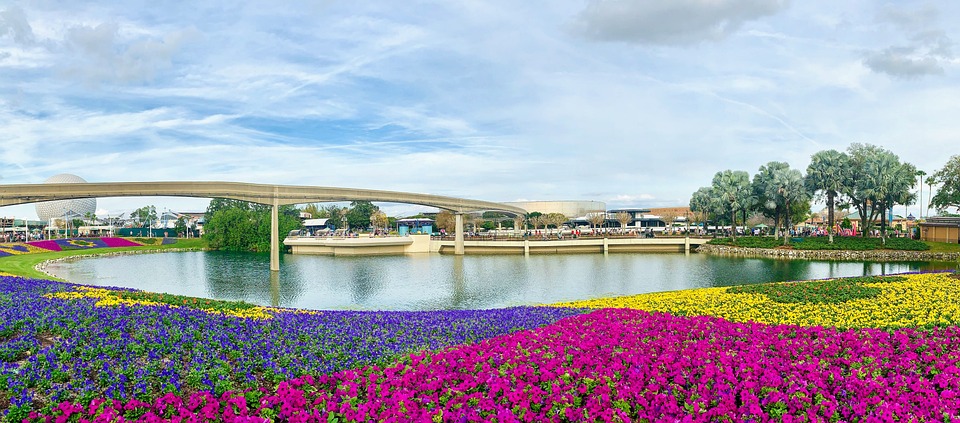 (3) Experience the Theme Park Capital with Walt Disney World Resort
International Drive is great, but what's Orlando, FL, without Walt Disney World? Walt Disney World Resort is where the magic happens! Whether you're a Disney fanatic or just looking for fun with loved ones, you'll cherish the happiest place on Earth.
Orlando, FL, is the theme park capital of the world for a reason.
Discover the major theme parks (four theme parks) of Walt Disney World Resort year-round. From Animal Kingdom to EPCOT, Hollywood Studios, and Magic Kingdom, these dazzling Orlando theme parks are like miniature fantasy worlds!
Walt Disney World Resort also contains two sprawling water parks for wild and wet fun in the sun! Blizzard Beach and Typhoon Lagoon offer thrilling water slides, lazy rivers, and wave pools.
There are endless things to do at Walt Disney World Resort!
Magic Kingdom Park: One of the Best Things to Do in Orlando
Of all the theme parks and amusement parks, the Magic Kingdom Park is the crown jewel of Walt Disney World Resort. From Cinderella's Castle to iconic Orlando attractions like It's a Small World, Pirates of the Caribbean, and Space Mountain, the Kingdom has everything you could ever want. Throughout daily parades and fireworks shows, you will feel like you're living in a fairy tale.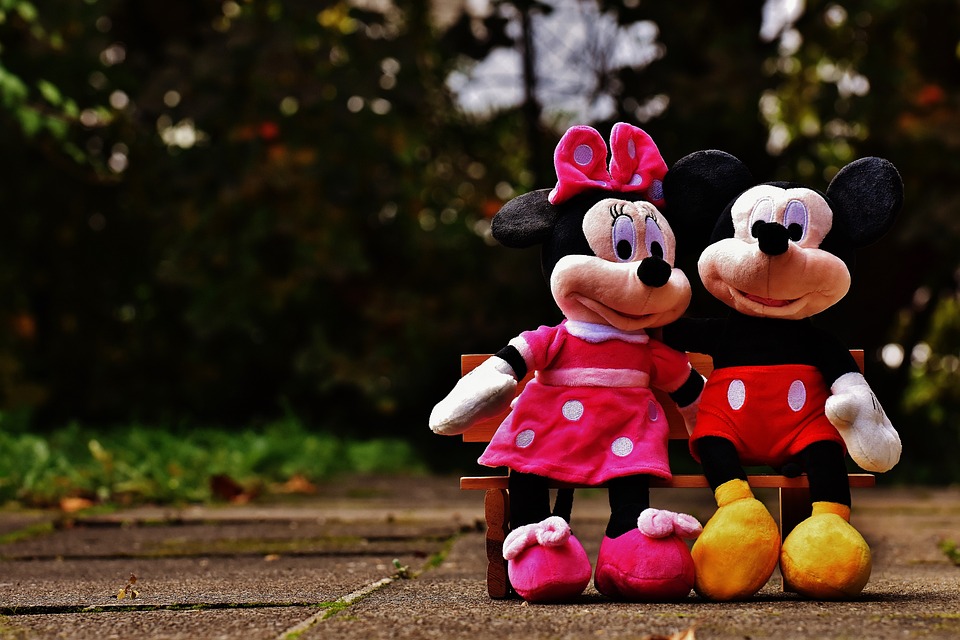 Explore Main Street, U.S.A
Main Street, U.S.A. is the first thing you will see when you enter the Kingdom. Designed to resemble a small town in America from the early 1900s, the area is the perfect place to enjoy vintage shops and restaurants. Take a ride on the Main Street Vehicles, or catch the daily processions.
Go on Rides!
Magic Kingdom is probably most famous for its classic rides, such as Pirates of the Caribbean, Haunted Mansion, It's a Small World, and the Jungle Cruise. These rides are perfect for all ages and will transport you to different worlds. Don't miss somewhat newer rides like Seven Dwarfs Mine Train, Big Thunder Mountain Railroad, and Space Mountain. These rides are as thrilling and suspenseful as they come.
Meet Your Favorite Characters
In Magic Kingdom, you can meet your favorite Disney characters like Mickey Mouse, Minnie Mouse, Cinderella, and Elsa. You can get autographs, take photos, and even hug them. The largest themed area in the Kingdom, Fantasyland features many attractions based on classic Disney movies such as Peter Pan, Beauty and the Beast, and Snow White and the Seven Dwarfs.
Witness the World at EPCOT
Are you still looking for stuff to do in Orlando? Epcot (Experimental Prototype Community of Tomorrow) is a unique experience that allows you to travel the globe without ever leaving Orlando, FL. The World Showcase features 11 pavilions, each representing a different country, where you can enjoy authentic food, drinks, and entertainment. Be sure to catch the nightly fireworks show, IllumiNations: Reflections of Earth, for an unforgettable end to your day.
Also, check out Ride Soarin' Around the World, a heart-pumping attraction that takes guests on a simulated hang-gliding tour of some of the world's most iconic landmarks, from the Great Wall of China to the Eiffel Tower.
You can even Visit the Seas with Nemo & Friends. This immersive experience takes guests on an underwater adventure with Nemo, Dory, and other beloved characters from the hit Disney-Pixar film.
Like food and drink? Enjoy the International Food & Wine Festival, Flower & Garden Festival, and Festival of the Arts. No matter what you do, you'll find it exhilarating at globetrotting EPCOT.
Disney's Hollywood Studios: Step into the Movies
One of the more cinematic theme parks, Hollywood Studios is home to the popular Star Wars: Galaxy's Edge, where you can build your lightsaber and fly the Millennium Falcon. You can also enjoy attractions like Toy Story Land, Rock 'n' Roller Coaster, and The Twilight Zone Tower of Terror. With plenty of entertainment and dining options, you'll feel like a true movie star.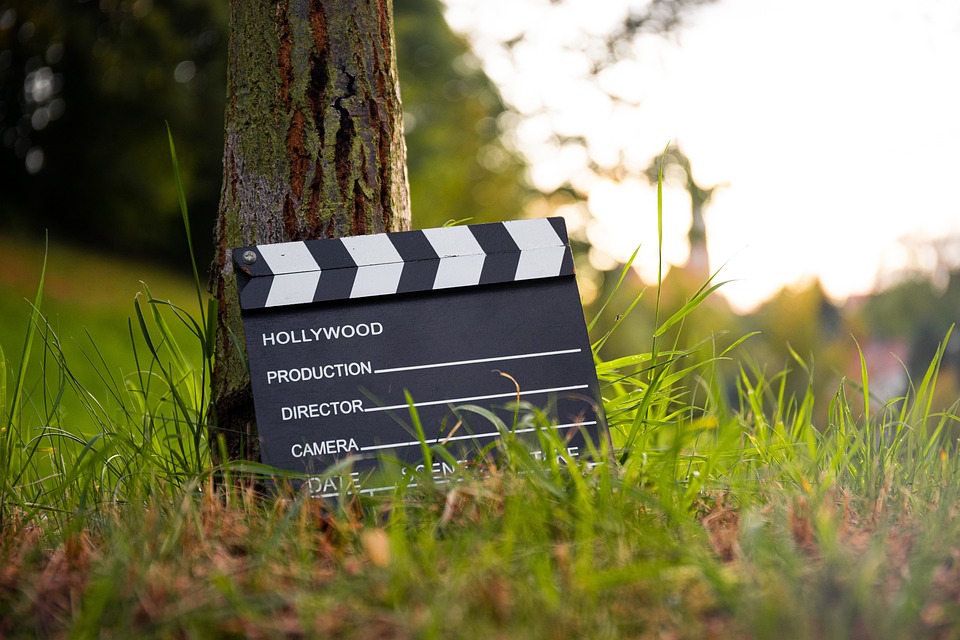 Hollywood Studios is also home to some of the most exciting rides in Florida. Hop on the Twilight Zone Tower of Terror, where you'll drop multiple stories in a haunted elevator, or ride the Rock 'n' Roller Coaster, which takes you on a high-speed journey through the streets of Los Angeles.
No trip to Disney's Hollywood Studios is complete without seeing the incredible Fantasmic! Show. This nighttime extravaganza features fireworks, water projections, and live performers, all set to a magical soundtrack. It's a show you won't soon forget.
Find it all at Hollywood Studios in Walt Disney World Resort.
Embark on a Safari Adventure at Disney's Animal Kingdom
Get up close and personal with some of the world's most exotic animals at Disney's Animal Kingdom. Take a ride on Kilimanjaro Safaris to see lions, elephants, and giraffes in their natural habitats. Explore Pandora – The World of Avatar, where you can fly on the back of a banshee and experience the incredible bioluminescent landscape. This park truly brings the wild to life.
Also, don't miss out on Disney Springs, a shopping, dining, and entertainment hub in Orlando, FL.
Disney Springs features over 100 shops, restaurants, and entertainment options, so there is something for everyone. Indulge in a meal at one of the many world-class restaurants, catch a movie at the AMC theater, or experience the incredible Cirque du Soleil show, Drawn to Life. Disney Springs has fun for all.
If you want to discover the source of all this magic, take a behind-the-scenes tour and find out! You'll learn about the history and technology that goes into making Walt Disney World Resort, Orlando, FL, the most magical place on the planet.
(4) Find Serenity and Scenery at Bok Tower Gardens
When you've had your share of water parks, lively entertainment, and theme park madness, opt for something a little slower-paced. Want to visit a classic Florida town or find a quiet spot to reflect in Lake Buena Vista? In the mood for lush verdure and much-needed peace of mind?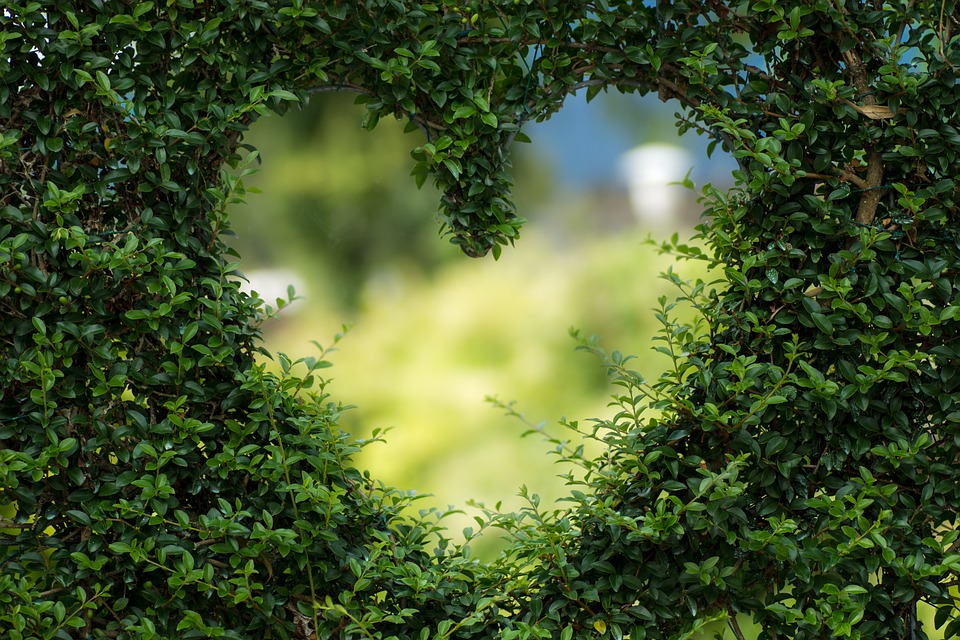 Consider Bok Tower Gardens.
Bok Tower Gardens is a serene nature preserve and historic landmark in Lake Wales, Florida, just a short drive from Orlando. These gardens offer a calming, relaxing alternative to the hustle and bustle of theme parks and water parks. The 205-foot-tall Bok Tower even houses a carillon that plays music throughout the day.
Bok Tower Gardens is most known for its variety of flora and fauna, including rare and endangered species. You can explore the Pine Ridge Trail, a 0.75-mile loop that winds through the gardens and offers stunning views of the tower and surrounding natural beauty.
Meanwhile, the Hammock Hollow Children's Garden, an interactive playground perfect for kids, features a water play area, a giant treehouse, and other fun and educational activities.
Attend the Sunset & Symphony concert, take a wildlife spotting tour, or simply lounge and enjoy a picnic. Life is slower near the Tower.
(5) Enter a Universe of Theme Parks at Universal Orlando Resort
The Universal Orlando Resort contains three magical theme parks: the renowned Universal Studios Florida, the swashbuckling Universal's Islands of Adventure, and splash-tastic Universal's Volcano Bay water theme park.
Smack dab in the heart of Orlando, FL, Universal Orlando Resort is a must-visit destination for all thrill-seekers and pop culture enthusiasts. There are many things to do at the Universal Resort.
Marvel Super Hero Island is one of the premier attractions. The Incredible Hulk Coaster is an adrenaline-pumping high-speed journey full of twists, turns, and inversions that will leave you breathless. 
Perhaps most popular in Universal Orlando is the Wizarding World of Harry Potter.
Practice Wizarding, Go VIP, or Cool Off Tropics-Style
Visiting this enchanted location is one of the best things to do in Orlando. Step into the magical world of Harry Potter and explore the streets of Hogsmeade and Diagon Alley. You can shop for wands at Ollivanders, try some Butterbeer at the Three Broomsticks, and even ride on the Hogwarts Express.
At the Wizarding World of Harry, there is so much to do! Take a tour of the iconic Hogwarts Castle, home to the thrilling ride Harry Potter and the Forbidden Journey. Shop at Hogsmeade Village, ride the Hogwarts Express, or catch a show featuring your favorite Harry Potter characters, such as the Triwizard Spirit Rally or the Frog Choir.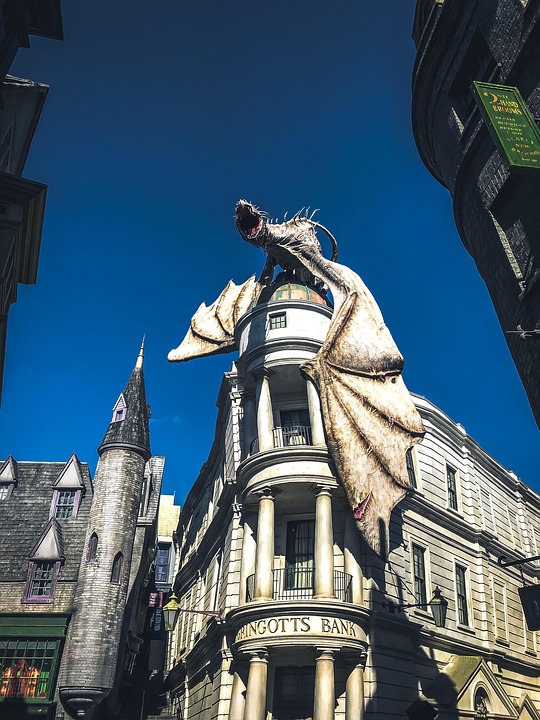 Whole Family Entertainment for ANY Day
When not spellbound by the Wizarding World of Harry Potter, visit Skull Island for the Reign of Kong Experience, or enjoy a VIP tour of Orlando's theme parks and visit working soundstages and sets.
At Universal's Islands of Adventure, you'll enjoy attractions like Seuss Landing, the Jurassic Park River Adventure, and the Amazing Adventures of Spider-Man.
Have a hankering for some shopping? Travel to CityWalk for souvenirs, fashion, or just some retail therapy. With stores like Universal Studios Store and the Island Clothing Co., you'll always find something you love in the Universal Resort.
(6) Venture Amid the Wilderness at Top Parks and Preserves
From wooden roller coaster rides to magic-themed excursions, Universal Orlando Resort seems to have everything you could ever want. But what if you crave something more detached? What if you prefer to get away from the crowds of Universal Studios for a little natural magic?
Whether visiting a tree trek adventure park or peacefully lounging amid the pines, you'll relish the natural offerings in and around Orlando, Florida.
Kelly Park in Orlando, FL, is Your Go-To Sanctuary
Kelly Park is a beautiful natural park in Apopka, Florida, just a short drive from Orlando. Visitors to the park often go tubing down its natural spring, gliding across the crystal-clear water. It's like a water park without the ride lines!
Visitors also go hiking, picnicking, and wildlife spotting. Aside from various birds and fish, you might even see some alligators! If you want to spend more time in Kelly Park, you can camp overnight at designated campsites. The campsites come with picnic tables, grills, and fire rings.
Spot Gorgeous Manatees at Blue Spring State Park!
Blue Spring State Park is a popular outdoor recreation area in Orange City, Florida, about 45 minutes north of Orlando. Blue Spring State Park offers a range of activities and attractions for visitors, including:
Swimming


The park's main attraction is the natural spring, which stays at a refreshing 72 degrees year-round and is perfect for swimming, snorkeling, and diving.

Manatee Viewing


Blue Spring is a designated manatee refuge, and during the winter months (November to March), hundreds of manatees make their way to the warm spring waters. Visitors can observe these gentle giants from the boardwalks and observation decks.

Hiking and Wildlife


The park has several nature trails and boardwalks that wind through the forests and wetlands, providing excellent wildlife viewing and birdwatching opportunities.

Kayaking and Canoeing


Visitors can rent kayaks and canoes at the park and paddle along the spring run, which winds through scenic forests and marshes.

Fishing


The park offers excellent fishing opportunities, with eclectic fish species found in the spring and surrounding waters.

Picnicking and Camping


The park has several picnic areas and a campground with sites for tents and RVs, making it a great place to spend a day or an entire weekend.
When you're seeking fun things to do in Orlando, visit the parks!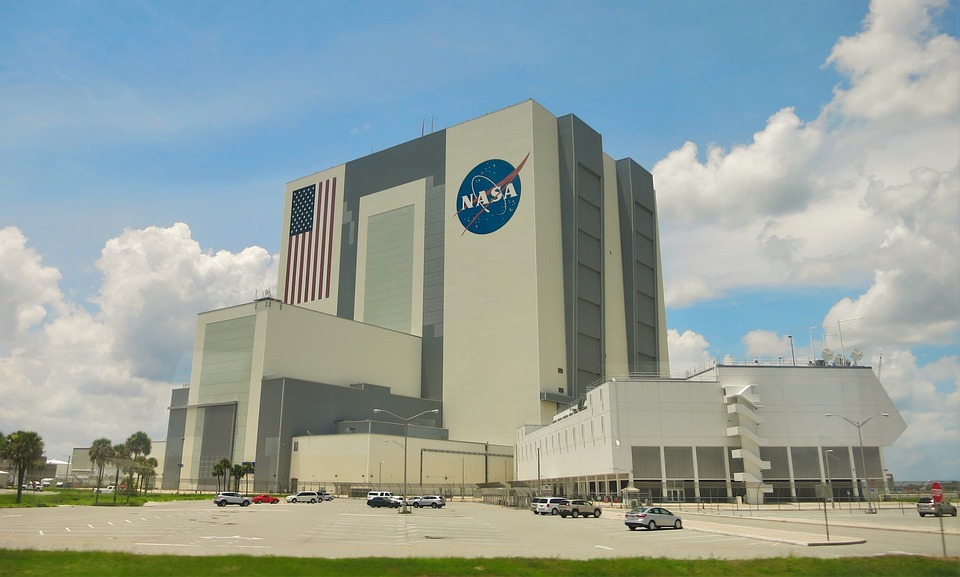 (7) Take Flight at Kennedy Space Center
The Kennedy Space Center is a popular destination for space enthusiasts and those interested in science and technology. Visitors to the Kennedy Space Center often take the bus tour, which is a great way to get an overview of the center and learn about its history, programs, and operations. You can choose from different tours, including the KSC Up-Close Tour, which takes you to the Vehicle Assembly Building, the Launch Control Center, and the Apollo/Saturn V Center.
You can also visit the Rocket Garden and look in awe at its collection of real rockets and space vehicles used in NASA missions. If you're lucky, you might be able to witness a rocket launch from a perfect vantage point. Check the schedule and plan your visit accordingly.
If you've ever dreamed of being an astronaut, the astronaut training experience is for you. You can experience simulated space missions, train in a space shuttle cockpit, and feel like you're walking on Mars.
Overall, the Kennedy Space Center is a fascinating place to visit, and there's something for everyone, from kids to adults. When looking for things to do in Orlando, consider this astronautical adventure!
(8) Soak Up the Suburban Sights, Sounds, and Flavors of Winter Park
A suburban city in the Orlando-Kissimmee-Sanford metropolitan area of Florida, Winter Park offers plenty of attractions and activities for residents and visitors. Residents and tourists often stroll along Park Avenue, the heart of Winter Park and a popular destination full of charming boutiques, restaurants, and art galleries.
There is also the Morse Museum of American Art, which includes famous stained-glass pieces and works by many notable American artists. When you're not browsing mind-bending exhibits in the Morse Museum of American Art, get outside for some fresh air.
Want to enjoy the water? Take a boat tour along the scenic Chain of Lakes. Several companies offer guided lake tours, and you can enjoy the beautiful scenery and wildlife while learning about the area's history.
Markets, Festivals, and Artistic Expression at Winter Park
The city is also home to Mead Botanical Garden, a 47-acre park featuring hiking trails, butterfly gardens, and a boardwalk through the wetland ecosystem. It's a perfect place to escape the hustle and bustle of the city.
In the spirit of organic, don't forget to visit the local farmers' market: The Winter Park Farmers' Market is a weekly outdoor market where you can buy fresh produce, baked goods, and handmade crafts.
And if you're feeling crafty, you can take classes at the Crealdé School of Art. Mediums include painting, sculpture, and ceramics. Who knows, you might choose to share your creations at the Winter Park Sidewalk Art Festival. The Festival is an annual event that attracts over 350,000 visitors and features over 200 artists, live entertainment, and food vendors.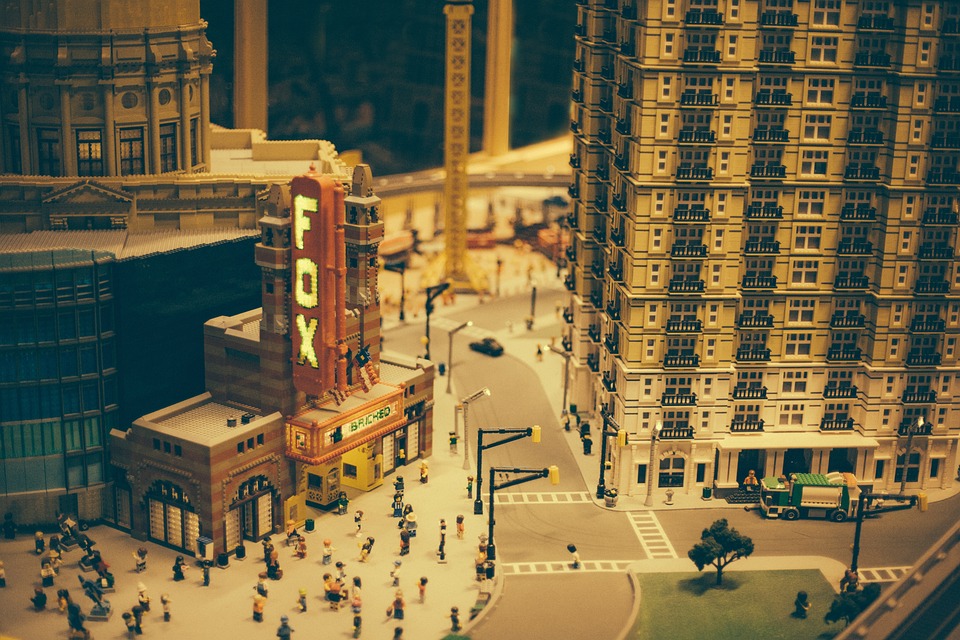 (9) Build Memories that Last at Legoland Florida
When you've had your share of Winter Park, head over to Winter Haven. About an hour southwest of Orlando, the Legoland theme park and resort features over 50 rides, attractions, and shows designed for kids aged 2-12.
Legoland is a popular destination for families with younger children who love LEGO bricks and imaginative play.
More Than Just Building Blocks!
The park is divided into different themed areas, such as Ninjago World, LEGO City, and DUPLO Valley, and includes interactive experiences, roller coasters, water rides, and much more. Explore Miniland USA with Lego recreations of famous landmarks, ride The Dragon, a suspended coaster through a castle, or splash around in the wave pool and lazy river of the accompanying water park.
In addition to the theme park and water park, there is also a hotel and a beach retreat for visitors to enjoy. And don't forget the 4D theater!
From Legoland Florida to the Orlando Science Center, the Tree Trek Adventure Park, Universal Studios, Magic Kingdom, and all the magic between, the attractions of Orlando, Florida, are second to none!
(10) Make the Move to Enjoy ALL that Orlando Offers!
And last but not least, the 10th and final best thing to do in Orlando is to… live there!
As superhero real estate agents, we can tell you it's a lovely decision! Orlando is a city that has something for everyone. From theme parks to park parks, gorgeous homes, pulsing nightlife, heart-pumping entertainment, and world-class dining, this slice of paradise never disappoints.
Winter Park, Maitland, and Lake Mary are just a few of many suburbs offering a quieter, more laid-back lifestyle. These Orlando area neighborhoods provide various top-tier amenities.
The Best Florida Things at Your Fingertips
From local fitness studios to shimmering pools, manicured fairways, tennis courts, and other community features, the residences around Orlando are hotly desirable for a reason. The homes themselves are also beautiful and amenable. Spacious, contemporary kitchens, loft ceilings, walk-in closets, lanais, and fresh landscaping are typical among Orlando homes.
When you're thinking about moving, or have your heart set on a specific house, don't stress. We know the purchasing process can be lengthy and complicated, so that's why we put our powers to work, guiding you from start to finish through the entire process.
Jump on a quick call with the Orlando Home Squad to discuss your move with our team today.