Attention all couples and everyone moving to or visiting Orlando! Are you searching for the perfect hotel to accommodate your needs, whether for a romantic getaway, hosting visiting family or friends, or taking a break from the moving process? Look no further! We have recommendations for hotels that offer luxurious amenities, stunning views, and unparalleled service.
Orlando is known for its world-class theme parks and attractions. Still, it also offers luxurious and romantic hotels for couples as well as comfortable accommodations for those with other needs. Whether you're looking for a relaxing spa retreat, a lively nightlife scene, or a temporary escape while house-hunting, Orlando has it all. We've rounded up some of the best hotels for couples in Orlando and newcomers to the city based on their amenities, location, and guest reviews. We're talking about cozy boutique hotels and sprawling resorts that offer the perfect setting for a romantic vacation with your significant other or a comfortable stay for those exploring the Orlando real estate market. 
So, are you planning to celebrate a special occasion, escape the daily grind, or learn more about Orlando's housing opportunities? These hotels are sure to impress. So please sit back, relax, and let us take you on a virtual tour of Orlando's romantic hotel offerings!
Notable Romantic Hotels You Can't Ignore
#1. Loews Portofino Bay Hotel at Universal Orlando
Loews Portofino Bay Hotel at Universal Orlando provides its guests with an array of exciting benefits that make it the ultimate choice. The hotel boasts a full-service spa, many in-house, two adult pools, an art gallery, and luxury shopping opportunities, sure to appeal to couples. 
This Four Diamond-rated hotel offers a water taxi service that takes guests straight to Universal Studios. Plus, hotel guests can enjoy a complimentary Universal Express Unlimited Pass, enabling them to bypass the park's lengthy lineups. 
Unwind in stunning, classic settings inspired by the Italian beach town of Portofino. The ideal family getaway is created by exquisitely furnished rooms and suites combined with delicacies of every kind. Additionally, tourists who stay at Universal Orlando receive exclusive incentives from the theme parks. It's hard not to be thrilled about all of these amazing perks!
#2. The Ritz Carlton Orlando
Give the love of your life a romantic getaway to remember at The Ritz-Carlton in Orlando. When you reserve a honeymoon room at this premier romantic Orlando hotel, you can expect an exciting trip as you explore the property's hiking routes.
Treat yourself to a relaxing dip in the sauna or at the expansive spa. As you unwind with a leisurely swim in the pool's clear waters, take in the breathtaking scenery. You also get to enjoy international cuisines from around the globe at the eateries located on hotel property. And it gets even better! They have a sizable 18-hole golf course that you can take advantage of if you enjoy sports.
#3. Hyatt Regency Grand Cypress
Explore the Hyatt Regency Grand Cypress, among Orlando's most inviting retreats. This resort's incredible selection of facilities makes it a wonderful getaway for entire families and travelers on business trips. Try sports like golf, go swimming, go sailing, or give yourself a spa treatment. And remember to enjoy a dish cooked by one of the resort's world-class chefs.
The Hyatt Regency is undoubtedly among the top luxurious hotels for couples in Orlando. We can go for hours about the exceptional amenities in this romantic getaway. Guests love its 12-waterfall 24-hour pool, good dining options, four golf courses, and opulent guest suites. To top it all, the hotel is close to Orlando's most outstanding landmarks.
As a bonus, if you're ever going on a family trip, children of any age can have fun enjoying the nearby sights at this family-friendly hotel, which is located in a prime position next to Disney World. Relax at the Hyatt Regency Grand Cypress whenever you need to unwind; you'll always find the renowned Hyatt hospitality and friendly personnel ready to greet you.
#4. Four Seasons Resort Orlando at Walt Disney World Resort
Welcome to the beautiful lakeside oasis that is Four Seasons Resort Orlando. This gorgeous Walt Disney World Resort resort is a hidden gem nestled within 26 acres of lush gardens, pools, and towering palms. The resort received a TripAdvisor Travelers' Choice Award in 2022, and it's not hard to see why. 
You'll feel like royalty with 443 spacious guest rooms, each featuring a full-marble bathroom and breathtaking views from a furnished balcony.
The resort boasts 68 suites, including the palatial Royal Suite that can be expanded to a 9-bedroom residence. And there are plenty of things to do here. Kids and adults will love its private 5-acre water park with a lazy river, two water slides, a splash zone, a family pool, and a complimentary kids camp. It's a paradise for families and anyone looking for endless fun and relaxation.
So why settle for less?
#5. Waldorf Astoria Orlando
Are you searching for the top romantic hotels in Orlando? This hotel screams luxury at every turn with its luxurious suites, pools, and hot tubs.
Spend your day relaxing in the in-room hot tub or indulging in a therapeutic massage at the spa. Take in breathtaking scenic views that will leave you speechless. And when it comes to dining options, be prepared to indulge in world-class cuisine that's sure to tantalize your taste buds.
If you want to stay active, take advantage of their massive golf course or fitness center. But if relaxation is more your thing, kick back and soak up the atmosphere.
Waldorf Astoria Orlando even offers honeymoon suites with hot tubs – making it the perfect destination for couples looking for a little romance. We believe you'll love to experience all the magic this incredible hotel offers!
#6. Grand Bohemian Hotel Orlando
Have you heard about the Grand Bohemian Hotel? It's more than just a place to stay – a state of mind! This hotel screams luxury with over 150 pieces of art on display and retro-modern rooms featuring purple velvet drapes and tall buttoned headboards. And let's not forget about those pillow-top mattresses and down duvets – they're the perfect accessory for a romantic weekend getaway.
Looking for premier romantic hotels in Downtown Orland? Trust us, once you get to Grand Bohemian Hotel Orlando, it feels like you're in a different world! This hip urban oasis has everything from vinyl records to farmer's markets and drag shows! And when the sun goes down, Orange Avenue comes alive with dancing and drinks until dawn. 
If you're looking for something truly unique and bohemian, look no further than the Grand Bohemian Hotel. Trust us. You won't be disappointed!
Discover Romantic Getaways and Real Estate Opportunities in Orlando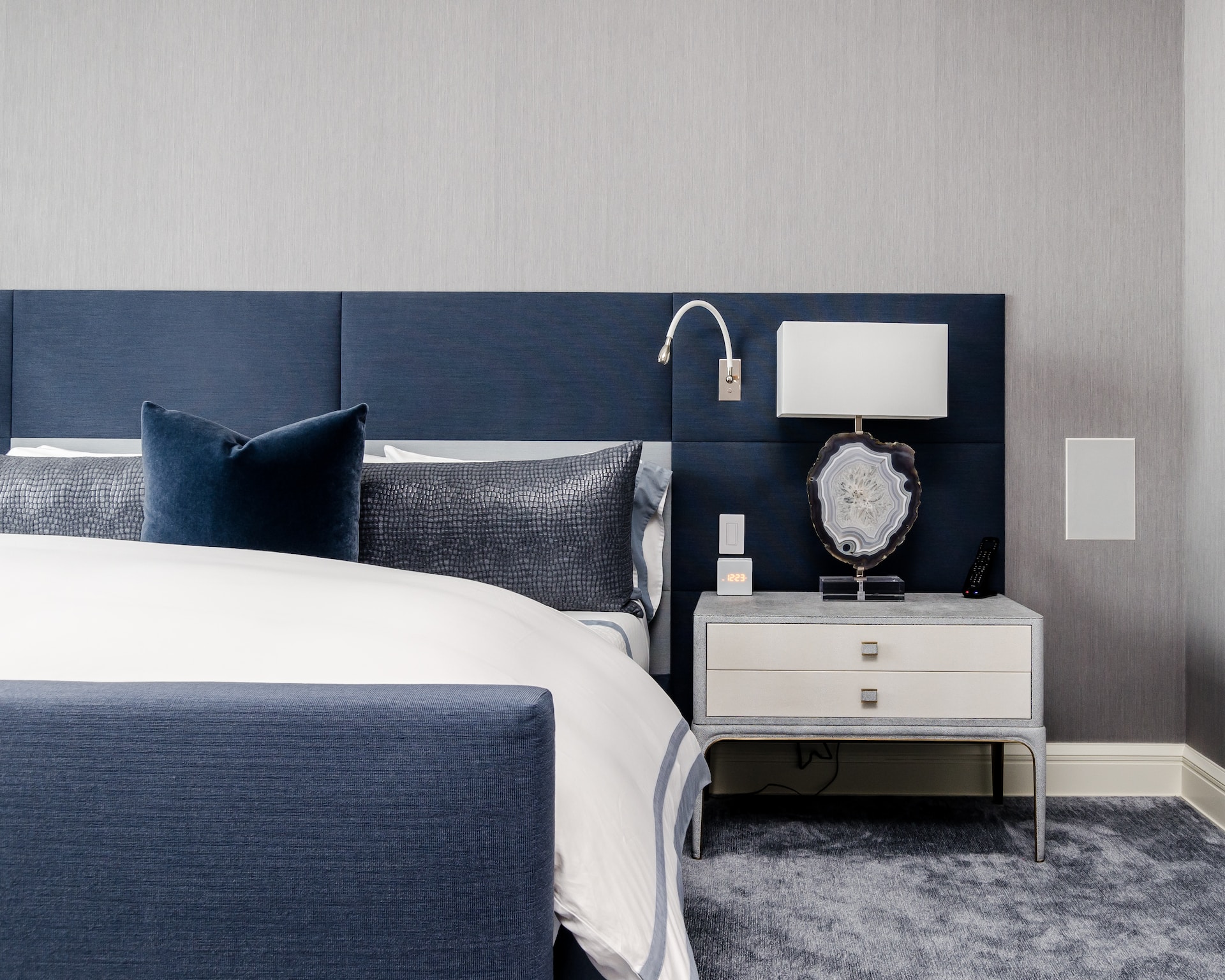 Do You Have Any Orlando Real Estate Questions That Need Answering?
Romantic hotels, world-class attractions, and proximity to popular tourist destinations are only a few things to love about The City Beautiful. It also offers a one-of-a-kind opportunity for real estate investors and homeowners.
Do you have visiting family or friends, or just looking for a nice, swoon-worthy getaway while you settle into your new life in Orlando? You'll need all the help you can get to navigate the Orlando real estate world.

Let THE HOME SQUAD be your Orlando real estate solution. It's fantastic that you clearly know what you want and where you're headed. However, the Orlando market can get pretty complex! Let's tackle this together! 
Don't let the unknown hold you back. As experts in the know, we understand how daunting the Orlando real estate market can be. But don't worry; we've got your back. Many of our team members are former Disney cast members turned real estate agents. That means our team comprises local experts with enough experience to answer all your questions, even if you're overwhelmed by selling your Orlando home for the most cash. 
Don't sweat it if you're feeling like a newbie. We've all been there before, and it's no biggie. In fact, embracing your curiosity and asking questions is the smartest thing you can do. Our experts will be pleased to guide you through any uncertainties, so you can get on with kicking ass and taking names.
Let's chat! We're happy to answer any questions you have about the process. Knowledge is power, after all. So book a consultation call with us today if you're ready to dive in headfirst or just dipping your toes. We're ready when you are.
CONTACT US NOW
#7. Orlando World Center Marriott
Next on our list is the brilliant Orlando World Center Marriott. It's one of the biggest hotels in the chain, and it's perfect for couples. There's so much to do here, especially regarding water activities. You can spend all day relaxing in the sun while deciding between going down multiple water slides, floating around in a lazy river with a cold drink, or sitting by the zero-entry pool to watch an incredible nightly laser light show.
If pampering is what you're after, then you'll be happy to know that they've got a spa where you can book massages, facials, or nail treatments. For those who love working out, you have plenty of options, such as a modern fitness center, jogging trail, or even an 18-hole golf course!
And let's remember the food – there are eight unique restaurants on-site serving everything from Japanese hibachi and Italian cuisine to pub fare and seasonal dishes.
#8. Lake Nona Wave Hotel
The Lake Nona Wave Hotel in Orlando is only 17 kilometers from Gatorland. It has everything you could ever want in a hotel stay. This top-notch place has a fitness center, free parking, a lovely garden, and a shared lounge area! Plus, there's free WiFi available for all guests to maintain contact with those they love.
That's not everything! Not only does the Lake Nona Wave Hotel have excellent amenities, but it also features a restaurant, room service, and 24-hour front desk support. You won't ever need to be concerned about starving or needing assistance during your stay here.
If you're looking for nightlife action, check out the nightclub on-site! Oh, and an American-style feast awaits you every morning at the hotel. Trust us when we say it's highly rated by guests who've stayed here before!
And finally, the cherry on top – the Lake Nona Wave Hotel offers a stunning terrace where you can see stunning sights of the amazing Orlando skyline with your flame.
#9. Signia by Hilton Orlando Bonnet Creek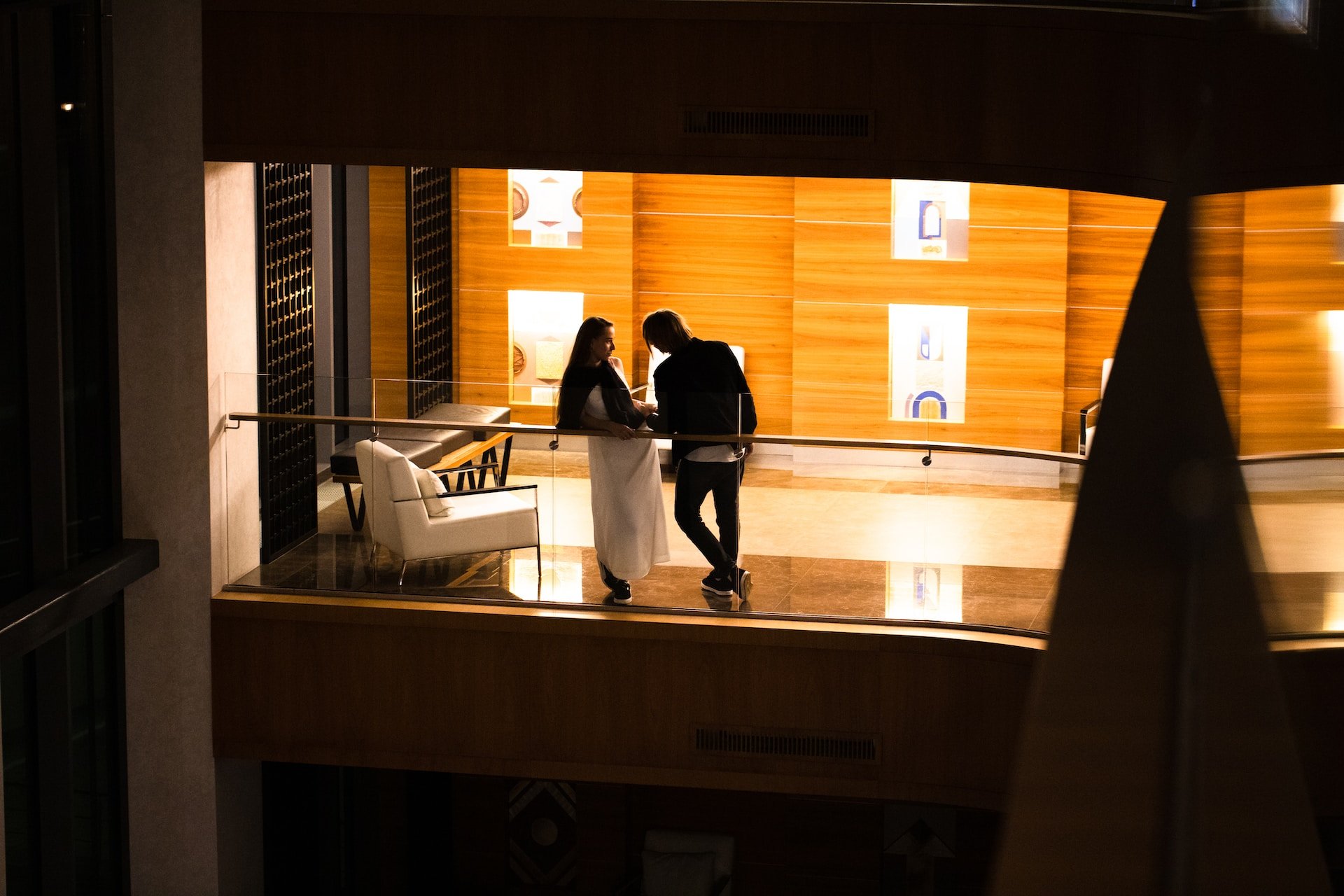 Escape to paradise at Hilton Orlando Bonnet Creek, where luxury meets Mother Nature. Nestled in a 482-acre natural preserve, this hotel is the ultimate couples' haven with a perfect blend of luxury and nature. Take a romantic stroll through the lush environment, or float down the 3-acre lazy river hand in hand. 
Ready to take your Disney vacation to the next level? Picture this:
Lounging by a lagoon-style pool

Sipping a delicious cocktail

Indulging in mouth-watering cuisine, all within arm's reach of the magic of Disney
Welcome to Signia by Hilton Orlando Bonnet Creek – the official Walt Disney World hotel on Disney property. As a hotel guest, you'll enjoy exclusive perks like early park entry, theme park views from your room, and seamless shuttle service to all the Disney fun. And for couples seeking ultimate relaxation, enjoy private poolside cabanas, an 18-hole golf course, and a top-notch fitness center. 
With access to the golf course and spa at the nearby Waldorf Astoria Hotel, you'll never run out of things to do. And remember to indulge your taste buds at one of the twelve on-site restaurants and bars. Discover the magic of Hilton Orlando Bonnet Creek with your better half.
#10. Disney's Animal Kingdom Lodge
Prepare for a wild safari adventure at Disney's Animal Kingdom Lodge – a Deluxe Resort Hotel that immerses you in a traditional African 'kraal' village. With over 30 species of African wildlife roaming the surrounding plains, you'll feel like you've stepped into the heart of the savanna. And your room? It's like sleeping in a safari tent with carved furniture, mosquito net canopies, and a balcony with breathtaking savanna views. 
With exclusive Extra Magic Hours and Fast Passes, you'll have the entire Animal Kingdom Park to yourself before the crowds arrive. 
Later in the day, get ready for an amazing adventure on the Wanyama Safari! You'll ride in a cozy jeep with a small group of fewer than 12 people and journey through the beautiful savanna for about an hour and a half. Your private guide will take you up close to all kinds of fascinating animals, giving you memories you'll cherish forever. They have an incredible selection of South African wine – one of the biggest outside of Africa! Just make sure you book this safari well ahead of time because it's really popular and fills up fast.
#11 Loews Royal Pacific Resort at Universal Orlando
Looking for a one-of-a-kind vacation experience in Orlando? Look no further than Loews Royal Pacific Resort! This amazing resort is at Universal Orlando and offers fun island-themed dining options. And if you want to feel like you're in paradise, you don't need to leave the resort! With its private white sand beach and lagoon, You can unwind and enjoy the sunshine without leaving the property.
Go on in and relax at this peaceful South Seas escape! Here, you can forget about the rest of the world and enjoy all the perks of being a Universal Orlando hotel guest. That includes skipping the lines with free Universal Express Unlimited for select rides and attractions at Universal Studios Florida and Universal's Islands of Adventure (just make sure you have valid theme park admission). So visit Loews Royal Pacific Resort to kick back and soak up the good vibes!
#12 Club Wyndham Bonnet Creek
We can't leave Club Wyndham Bonnet Creek out of our list of the best hotels for Couples in Orlando. Welcome to Club Wyndham Bonnet Creek, located on the beautiful grounds of Walt Disney World! This resort offers amazing value with many outdoor pools, two lazy rivers, hot tubs, and children's water play areas for endless fun in the sun. Plus, they have three restaurants and free WiFi access for your convenience.
Each suite is designed for comfort and features a furnished living area with a cozy sofa bed and flat-screen cable TV. Enjoy arcade games, table tennis, billiards, and even mini-golf. And if you want to stay active, check out their fitness center or walk along our scenic lake view path.
Discover the Romantic Getaway You Seek
So, did we hit the mark? Are you head-over-heels in love with these romantic hotels in Orlando? We sure hope so! It's time to add some passion and allure to this fun-filled city. With a myriad of great hotels and endless romantic activities, your next getaway will be anything but short-lived. In fact, you may even want to extend your stay or buy a new Orlando home and weave together an enchanting itinerary.
No matter your home needs, The Home Squad is here to save the day. You may need help with securing or selling a home in Orlando. Whatever the case, we'll stand by you until you get all the answers you need. 
Would you like to work with a fearless Orlando real team that dominates the field? Book a consultation call and find out what it's like to work with the superheroes of real estate!