10 Theme Parks You've Gotta Visit
The best theme parks in Orlando are calling. For family fun, majestic sights, heart-pumping thrills, and endless adventures, visit the theme parks of Orlando, Florida. Known for the world-renowned Walt Disney World Resort and Universal Orlando Resort, Central Florida is home to countless other amusement parks.
The Greatest Orlando Theme Parks Await…
The superpowered agents of Orlando Home Squad know the enchantment and electricity of the theme park capital better than most. These theme parks in Orlando cater to every want, need, desire, and dream. And the only thing better than visiting an Orlando theme park is living near one so you can visit them all the time!
First, we will start with Disney's world-renowned parks and then get into Universal Studios and beyond.
Here are the ten best Orlando theme parks you need to experience in 2023.
(1) Magic Kingdom Park in Walt Disney World Resort
Welcome to Walt Disney World Resort, Lake Buena Vista, where glimmering moments abound as memories form like magic.
One of the top Orlando theme parks, and perhaps the best of the Disney Parks, is the most visited Orlando theme park in the world, Magic Kingdom.
So grab your park-to-park ticket and get started!
The Best Theme Park For Child-Like Enchantment
Home to the iconic Cinderella Castle, Magic Kingdom Park is the best place to greet your beloved Disney characters, from Mickey and Minnie to Cinderella and Rapunzel. Revisit your childhood favorites, collect autographs, pose for unforgettable pictures, and transport your mind, body, and soul to a fantasy world unlike others.
Riveting Rides and Sensory Spectaculars
And what would top Orlando theme parks be without classic and modern rides? Check out iconic Disney attractions, like Space Mountain, Splash Mountain, and Pirates of the Caribbean.
These thrilling Magic Kingdom rides are sure to get your heart racing.
How about a show or a spectacle? This incredible Orlando theme park is full of parades and fireworks, from the Festival of Fantasy parade to the Happily Ever After fireworks show. Magic Kingdom always finds a way to keep the wonder alive.
(2) Hollywood Studios in Walt Disney World Resort
Another one of the four Disney World parks in Walt Disney World Resort, Hollywood Studios is a favorite among movie and TV buffs. From Star Wars to Toy Story, this park is less magical than Magic Kingdom but way more cinematic.
Home to some of the most quotable franchises in pop culture, Hollywood Studios is one of the most engaging and immersive Orlando theme parks out there.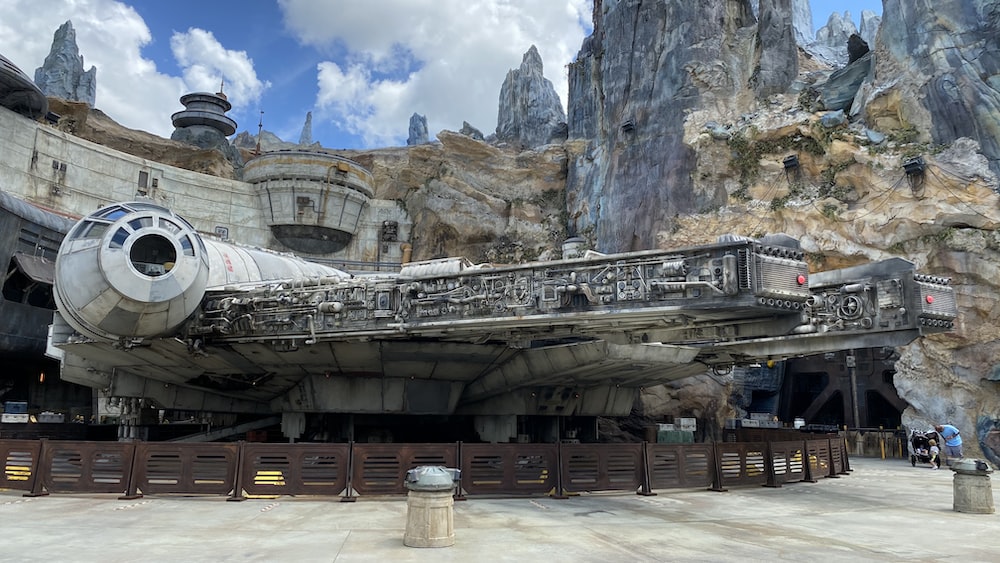 From Deep Space Stars to Big Movie Stars
Do you like movie magic? At Disney's Hollywood Studios, this beloved entertainment universe is truly boundless.
Star Wars fans will love exploring Galaxy's Edge, a fully immersive land that transports you to a galaxy far, far away. Ride the thrilling Millennium Falcon: Smuggler's Run or build a Star Wars lightsaber at Savi's Workshop.
Speaking of infinity and beyond, do not miss out on the famed Toy Story Land. A favorite in Disney's Hollywood Studios, Toy Story Land is a must-visit destination for anyone who grew up with the storied tale. Ride the Slinky Dog Dash roller coaster or take a spin on the Alien Swirling Saucers.
Mesmerizing Performances, Crackling Fireworks, and Classic Rides
When not lost in cinema wonderland, stroll down Hollywood Boulevard and soak in the old Tinseltown glamor. Don't forget to stop by the iconic Chinese Theater, which houses Mickey and Minnie's Runaway Railway ride.
A Full Day of Fun
To cap off the evening, kick back with Fantasmic! This stunning show features fireworks, water effects, and vibrant live performers.
Day or night, weekend or weekday, ride or show, Disney's Hollywood Studios is one of the best parks in Orlando for all ages, persuasions, and cinephiles.
And when you crave some retail, visit the shopping and dining district of Disney Springs, a 120-acre outdoor complex offering over 100 stores and 60 eating options!
(3) Animal Kingdom Park in Walt Disney World Resort
One of the most engaging Orlando Theme Parks, Disney's Animal Kingdom Park is the perfect place to unleash your wild side. Plunge into the primordial jungle, brave the arid lands, or soar high through a fantastical alternative reality.
From exotic species of Amazonian birds to throttling, adrenaline-flooding roller coasters, the offerings of Disney's Animal Kingdom get your primal pumping.
Safaris, Banshees, and Boundless Imagination
One of the main attractions at Disney's Animal Kingdom is the Kilimanjaro Safari, an open-air ride that rocks you through the African savannah. See predators and prey up close, such as lions, giraffes, elephants, and rhinos.
Perfect for animal lovers, these guided journeys supply fascinating facts about rare animals and their habitats.
If you prefer to enter a world slightly askew from our own, do not miss Pandora – The World of Avatar. This relatively new addition to the theme park has quickly become one of the most popular attractions in all Orlando theme parks.
Immerse yourself in the biosphere of Avatar with its surreal landscapes, bioluminescent plants, and floating mountains.
Want to Spectate? How About Broadway-Style Theater?
Although Animal Kingdom is known as a haven for animal lovers, you can always find some respite from the wilderness. Take a break from the Gorilla Falls Exploration Trail and the Maharajah Jungle Trek, and catch a live performance!
Your Favorite Movies Come to Life
When you tire of tigers, Komodo dragons, and bats, rest in your chair and behold the best live shows in all Orlando theme parks.
The Festival of the Lion King is a Broadway-style show, and Finding Nemo – The Musical is another must-see that plunges you into the cerulean depths of the Great Barrier Reef with all your favorite fishy friends.
From the Himalayan mountains of Expedition Everest to the exotica of Discovery Island Trail and the pyrotechnic effects of Rivers of Light, Animal Kingdom is one of the best Orlando theme parks all-time.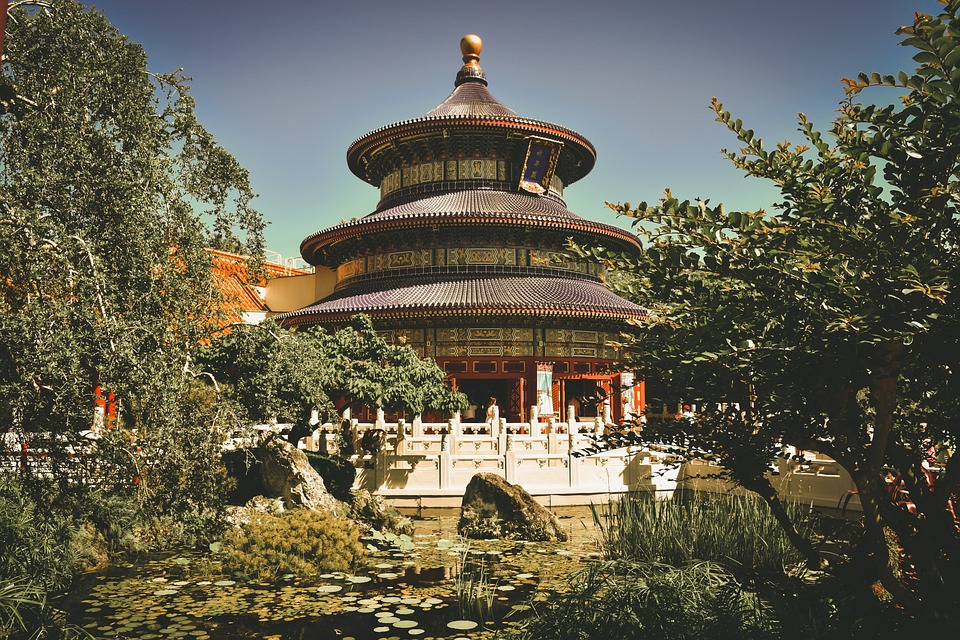 (4) EPCOT in Walt Disney World Resort
What are the best theme parks in Orlando, you ask? Well, EPCOT Disney park has to rank up there! In many ways, EPCOT and Hollywood Studios provide the worldly perspective that few main theme parks ever do.
The Experimental Prototype Community of Tomorrow is where the future, present, and past fuse seamlessly.
When you want to meld technology, culture, and innovation, EPCOT in Lake Buena Vista is your place to be.
TONS of International Celebrations and Cultural Touchstones!
The international allure of EPCOT is second-to-none. The World Showcase features 11 pavilions representing different countries, including Mexico, Norway, China, and Italy. Visitors can sample traditional cuisine, watch lively performances, and shop for authentic souvenirs.
You will never have a shortage of memorabilia!
Ancient Nature Meets Newfangled Future
Future World is Epcot's other main section, featuring several attractions highlighting technological advancements and scientific discoveries. Visitors rave about Test Track, Soarin', and Mission: SPACE.
For a wholesome, organic experience, visit the International Flower & Garden Festival. The annual event showcases stunning floral displays, topiaries, and garden designs throughout the park.
Eat, Drink, and Be  M e s m e r i z e d
What are great Orlando theme parks without top Orlando cuisine? In the case of EPCOT, the food choices are from across the globe. Enjoy the International Food & Wine Festival, a savory event featuring over 30 food booths, wine tastings, and culinary demonstrations.
From drinking hearty mead to dancing and jiving, meeting Goofy, and touring behind the scenes, you will love everything about EPCOT's history, design, and technology.
(5) Two Disney Water Parks: Blizzard Beach and Typhoon Lagoon
Nothing beats the lazy rivers, spouting waters, and big-splash log chutes of Orlando water parks during the peak of summer! Grab your theme park tickets because Blizzard Beach and Typhoon Lagoon are here to cool you off.
Disney's Blizzard Beach is a unique water park designed to look like a melting ski resort. It features the iconic Summit Plummet, one of the tallest and fastest water slides globally, Toboggan Racers, a high-speed racing slide, and the Cross Country Creek, a lazy river that winds around the park.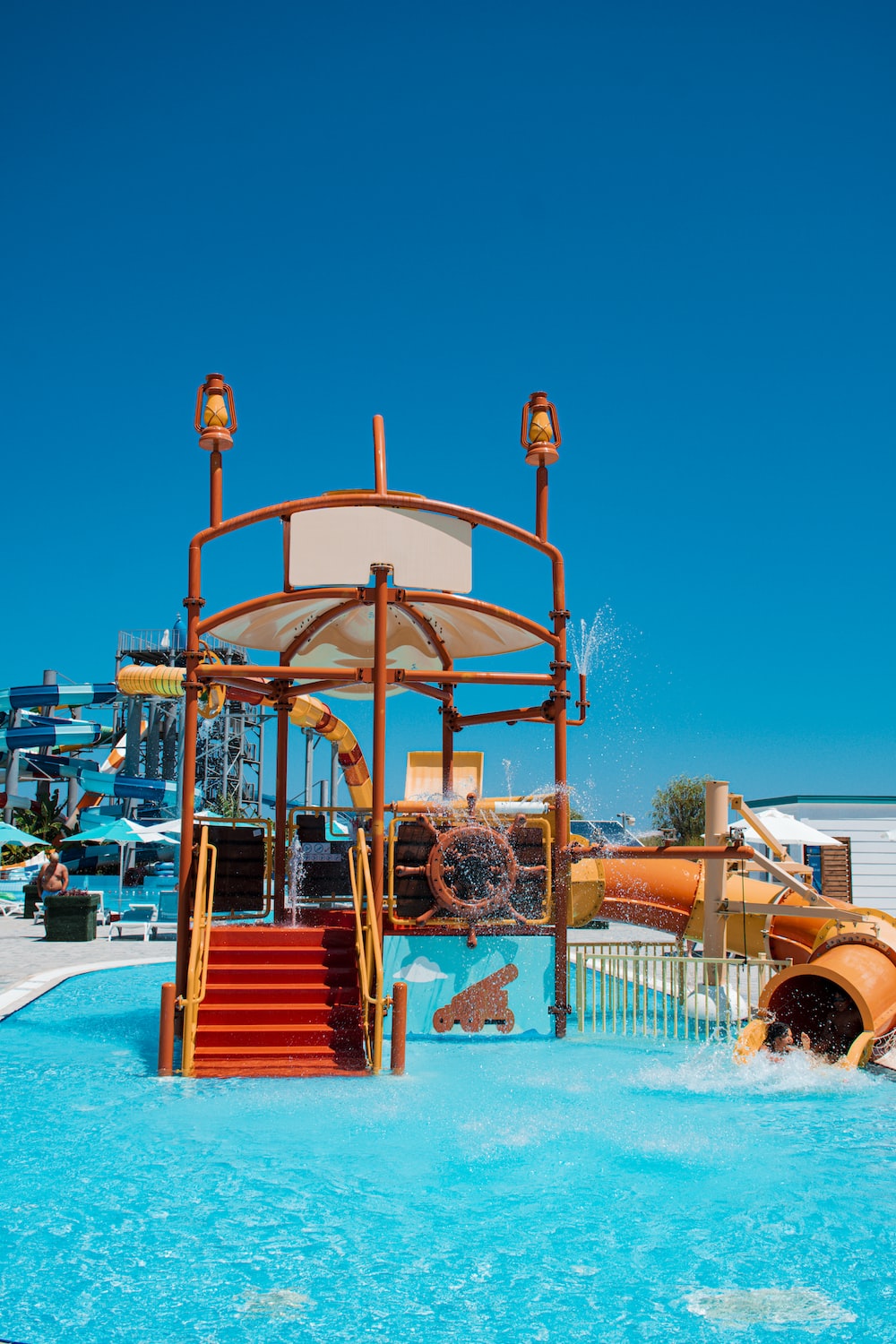 Meanwhile, Typhoon Lagoon water park resembles a tropical island hit by a massive typhoon. One of the best Orlando theme parks for water, Typhoon Lagoon also has the Crush 'n' Gusher water coaster, the enormous Typhoon Lagoon Surf Pool, and the Shark Reef, where visitors can snorkel alongside real sharks and tropical fish.
What's not to love?
(6) Universal Studios Florida in Universal Orlando Resort
Universal Studios Florida is a stacked park, one of three Universal parks. It features a variety of movie and TV-themed attractions and thrill rides, including the Wizarding World of Harry Potter, Transformers: The Ride 3D, The Simpsons Ride, and the Fast and Furious: Supercharged ride.
The park has several shows and live entertainment options, including Horror Make-Up Show, The Bourne Stuntacular, and the nightly Universal Orlando's Cinematic Celebration.
Take a Jaunt Down Diagon Alley Like Harry Potter
The Wizarding World of Harry Potter is perhaps the most popular destination in Universal Studios (and the world, for that matter).
Once transported to the famous Diagon Alley, you will see Hogwarts Castle, the centerpiece of The Wizarding World of Harry Potter. Tour the inside, visit Dumbledore's office, see the Sorting Hat, and explore the classrooms.
Want to ride the Hogwarts Express or buy a crafty wand at Ollivanders? How about sipping some butterbeer or watching a live Triwizard Tournament off Diagon Alley?
From magical fun and mischief to cinematic displays and adrenaline-pumping rides, Universal Studios Florida may be the best amusement park in Orlando for bringing Hollywood to life.
(7) Universal's Islands of Adventure in Universal Orlando Resort
Like Universal Studios Florida, Universal's Islands of Adventure has some of the most thrilling rides and attractions in Orlando, especially at Marvel Super Hero Island.
Favorite attractions include the Incredible Hulk Coaster, the Amazing Adventures of Spider-Man, and the Jurassic World VelociCoaster of Jurassic Park.
When you want to grab a good meal, head to the charming cobblestone streets of Hogsmeade Village for a bite at Three Broomsticks. The Wizarding World of Harry Potter is a witchy brew of flavors!
Multiple Theme Parks Within a Theme Park!
Many Orlando theme parks are blended, thus interweaving various concepts, wonders, and engaging diversions. The Islands of Adventure theme park is no different.
Embark on a harrowing trek through Skull Island: Reign of Kong, or accompany your fellow wizard, Harry Potter, on a Forbidden Journey. After you tour Hogwarts Castle, bring the younger kids to the Cat in the Hat ride and the themed Seuss Landing area.
At this diverse and layered theme park, adventure is around every corner. Are you overheated from all the action? Cool off at Universal's Volcano Bay water park.
The three Universal Orlando theme parks have all the attractions, thrill rides, and entertainment you could ever want!
(8) LEGOLAND Florida Resort in Winter Haven
As the saying goes: build it, and they will come. For family fun, visit LEGOLAND Florida Resort, a unique theme park dedicated to LEGO toys with 150 acres divided into 11 themed zones.
Each zone features different LEGO models and attractions, with something for all ages to enjoy, from roller coasters to water rides to live shows.
From the interactive spectacles of Lego movie world to medieval castle rides like The Dragon and DIY watercraft at the Build-A-Raft lazy river, you will never get bored at LEGOLAND Florida Resort.
LEGOLAND Florida Resort also features pirate islands, Egyptian temple rides, and miniature cities and kingdoms like MINILAND USA, with tiny replicas of famous American landmarks from New York City to Washington, D.C.
Visit Winter Haven in Central Florida and see all this incredible Legoland theme park can provide!
(9) Busch Gardens Tampa Bay
This 335-acre Tampa theme park is carefully landscaped, structured, and designed to resemble animal habitats and native attractions across Africa and Asia.
In Busch Gardens Tampa Bay, roller coasters like Montu and Cobra's Curse leave you reeling while over 200 animal species, such as rare rhinos and cheetahs, catch your eyes and ears.
Busch Gardens Tampa Bay also offers a variety of shows, including animal performances, acrobatic displays, and live music. If you have kids, Sesame Street Land is perfect.
Is all this activity making you hot? Head to Congo River Rapids, Stanley Falls Flume, and Tidal Wave for some wet and wild fun in the sun.
(10) SeaWorld Orlando and Discovery Cove
Speaking of water, SeaWorld Orlando and Discovery Cove are among the best theme parks in Orlando for one primary reason: sea life!
A sister park to the SeaWorld Orlando and Aquatica Orlando theme parks, Discovery Cove features main attractions such as the bottlenose Dolphin Swim, coral reef snorkeling, a tropical aviary, and a lazy river.
Meanwhile, SeaWorld includes roller coasters, like Mako and Kraken Unleashed, animal interactions with sea lions and penguins, and the famous Orca Encounter.
Committed to animal conservation and rescue efforts, SeaWorld is one of the few theme parks in Orlando to have rescued over 38,000 animals since 1964.
For intimate marine life encounters, educational exhibits, and enthralling attractions, visit the Orlando theme parks of Discovery Cove and SeaWorld.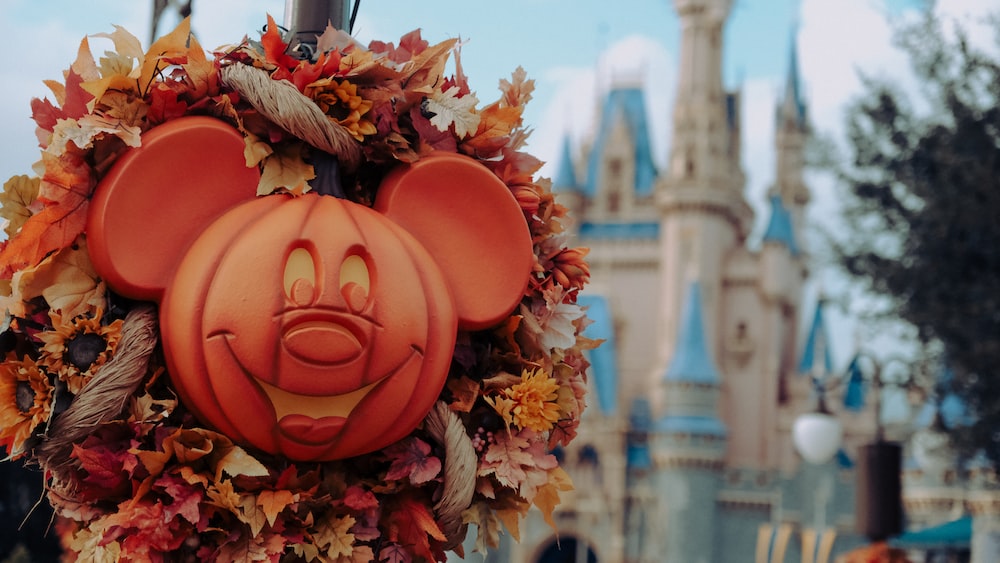 So, What Are You Waiting For?
At Orlando Home Squad, we know exactly what you're craving.
Want to experience amazing parks in Orlando Florida? Wish you could move closer? 
What if you could simplify home buying with the powers of superhero real estate agents who always have your back?
Enjoy a full-service, completely supported buying experience from the most knowledgeable local agents.
Schedule a call with one of our high-powered experts today!