Winter Garden, FL, is a great residential location whether you're searching for a cozy family home, a place to retire, or an investment opportunity. The communities in the winter garden strike the perfect balance between the excitement of Disney's theme parks and the serene, family-friendly living. Imagine strolling through the bustling Winter Garden Farmers Market on a crisp winter morning, savoring locally sourced delights, and sipping on artisanal coffee – all within the backdrop of this picturesque town.
Just a stone's throw away from downtown Orlando, Winter Garden offers a unique blend of small-town charm and urban convenience. But, there are several expansive communities and it can take a while to explore all of them. So, we did it for you. In this guide, We'll help you find your ideal neighborhood in Winter Garden as well as help you find your new home.
Winter Garden: A Hidden Gem
Winter Garden has evolved from its agricultural roots into a thriving community that seamlessly combines its rich history with modern amenities. Its charming small-town atmosphere, its historic downtown district, and its iconic Plant Street Market beckons residents and visitors to immerse themselves in its welcoming ambiance.
What truly sets Winter Garden apart is its unique location – nestled between the enchantment of Disney's theme parks and the allure of countless Central Florida attractions. This accessibility, combined with the town's commitment to preserving its heritage, makes Winter Garden an exceptional destination for those seeking the perfect blend of nostalgia and excitement.
Winter Garden Communities Near Disney
Windermere: Upscale Living and Luxury Homes
If upscale living and luxury homes are what you're seeking, Windermere should be at the top of your list. This Orlando area is renowned for its opulent residential communities and its proximity to the magical world of Disney and other exciting attractions. Here, you'll find meticulously designed neighborhoods, perfect for those who appreciate the finer things in life. With easy access to Winter Garden Village and its myriad shopping and dining options, Windermere offers small-town charm without sacrificing modern convenience.
Horizon West: Planned Communities and Modern Amenities
Horizon West is a prime example of the Orlando area's commitment to planned communities and modern amenities. This vibrant locale boasts family-friendly neighborhoods where every detail, from landscaping to infrastructure, is thoughtfully designed to enhance your quality of life. If you're searching for a place where your family can thrive, Horizon West offers a great choice. Here, you'll find new construction homes that are energy-efficient, helping you save on utility costs.
Clermont: Scenic Beauty and Lakeside Living
For those who prefer scenic beauty and lakeside living, Clermont is a hidden gem in the Orlando area. Nestled amidst rolling hills and pristine lakes, this community offers an affordable yet serene escape from the hustle and bustle of city life. Clermont residents enjoy a plethora of outdoor activities, from boating on the emerald lakes to hiking along lush trails. If you're a nature enthusiast, Clermont might just be your perfect fit. Plus, with its proximity to major attractions, including Walt Disney World, you can easily experience the magic and fanfare while residing in this tranquil haven.
Dr. Phillips: Culinary and Cultural Diversity
Dr. Phillips is a vibrant Orlando area known for its culinary and cultural diversity. If you're a foodie or an art lover, you'll feel right at home in this dynamic community. The area boasts a rich tapestry of restaurants offering cuisine from around the world, and you can explore various museums and cultural venues. Moreover, the convenience of being surrounded by theme parks and attractions means that your weekends can be filled with endless adventures.
Celebration: Disney-Planned Community with Unique Architecture
Celebration is a Disney-planned community with a character all its own. Its unique architecture, reminiscent of a bygone era, sets it apart from other Orlando area neighborhoods. Here, you'll find charming homes and a close-knit community that hosts regular events and celebrations. If you prefer a town steeped in nostalgia and a neighborhood that feels like a close-knit family, Celebration is the place for you.
Community Amenities in Winter Garden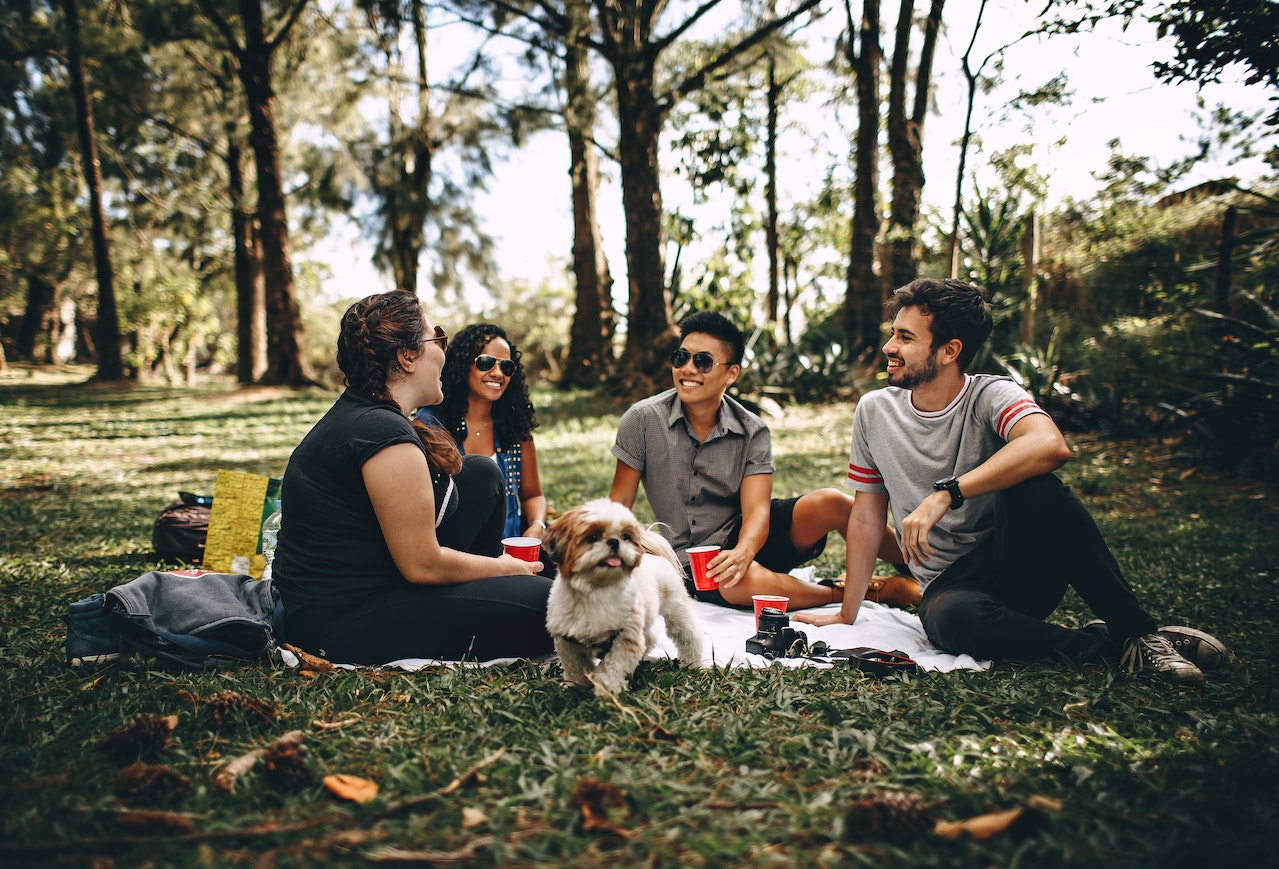 Local Parks and Green Spaces
Winter Garden, with its abundance of local parks and green spaces, is a haven for nature enthusiasts and families alike. The city's commitment to preserving its natural beauty is evident through its well-maintained parks and recreational areas. The West Orange Trail, a renowned 22-mile-long multi-use trail, winds its way through Winter Garden, offering residents and visitors a picturesque route for walking, jogging, and biking.
Lake Apopka, one of Florida's largest lakes, provides opportunities for fishing and boating. Families can spend quality time together in the city's various playgrounds and picnic areas, fostering a sense of community and outdoor enjoyment. These amenities not only promote an active lifestyle but also contribute to the overall quality of life for Winter Garden's residents.
Shopping and Dining
Winter Garden's downtown area, including the iconic Plant Street Market and Winter Garden Farmers Market, is a shopper's and food lover's paradise. You'll find a delightful mix of boutiques, specialty stores, and unique eateries that cater to diverse tastes. Whether you're searching for artisanal goods, fashion, or gourmet treats, Winter Garden's shopping scene has it all.
Dining options are equally impressive, with restaurants offering a wide range of cuisines, from farm-to-table delights to international flavors. This culinary diversity makes it easy for residents to indulge in delicious meals and enjoy a vibrant dining scene right at their doorstep.
Healthcare and Services
The city is conveniently located near world-class healthcare providers and hospitals, ensuring that residents have easy access to quality medical care. The proximity to downtown Orlando, with its renowned medical centers, adds to the comprehensive healthcare options available. Winter Garden also boasts a variety of local services, from banks to grocery stores, that make daily life convenient and stress-free. This ideal location strikes a balance between small-town charm and urban amenities, meeting the needs of families and individuals alike.
Other Notable Community Amenities
Winter Garden is more than just a place to live; it's a community that thrives on shared experiences and social amenities. The Garden Theatre, a historic cultural venue in the heart of downtown Winter Garden, hosts a wide array of performances and events that enrich the cultural life of the city. Families can participate in community events and festivals that create lasting memories.
The city's commitment to family-friendly living is further emphasized by its well-planned communities like Storey Grove, which offer a variety of amenities such as playgrounds, pools, and clubhouses. These community features provide an ideal environment for kids to grow and for families to connect with their neighbors.
Winter Garden Lifestyle and Culture
The Winter Garden lifestyle is a harmonious blend of vibrant culture and outdoor living, making it an ideal location for those seeking a well-rounded and fulfilling lifestyle in the heart of Florida. This city's unique charm comes to life through community events, outdoor activities, and a thriving arts and entertainment scene.
Community Events
One of the standout features of Winter Garden's lifestyle is its commitment to fostering a close-knit community. Throughout the year, the city hosts a myriad of community events that bring neighbors together. Whether it's the lively gatherings at Plant Street Market, the festive celebrations in the historic downtown area, or the family-friendly happenings in neighborhoods like Storey Grove, there's always something exciting happening. These events create a sense of belonging and camaraderie among residents, making Winter Garden feel like more than just a city; it's a warm and inviting community.
Outdoor Activities
Winter Garden's location offers residents access to a wealth of outdoor activities. The West Orange Trail, with its picturesque 22-mile path, is a paradise for cyclists, joggers, and nature enthusiasts. Along the trail, you'll discover the natural beauty of Lake Apopka and the surrounding landscapes. Fishing enthusiasts can cast their lines into the serene waters, while families can enjoy picnics in the numerous parks and green spaces. This easy access to outdoor adventures fosters a healthy and active lifestyle for all ages, making Winter Garden an ideal location for families and individuals alike.
Arts and Entertainment
Winter Garden's thriving arts and entertainment scene adds another layer of richness to its culture. The historic Garden Theatre, nestled in the heart of downtown Winter Garden, hosts a diverse array of performances, from live theater productions to musical concerts and film screenings. This cultural hub provides opportunities for residents to indulge in the arts and enjoy a taste of Orlando's vibrant cultural scene without leaving their city.
Additionally, the city's commitment to family-friendly living is evident through various events designed to entertain kids and ignite their creative spirits. Whether it's an art festival, a live music performance, or a local theater production, Winter Garden offers a wide spectrum of arts and entertainment experiences that enrich the lives of its residents.
Factors to Consider When Purchasing a Home in Winter Garden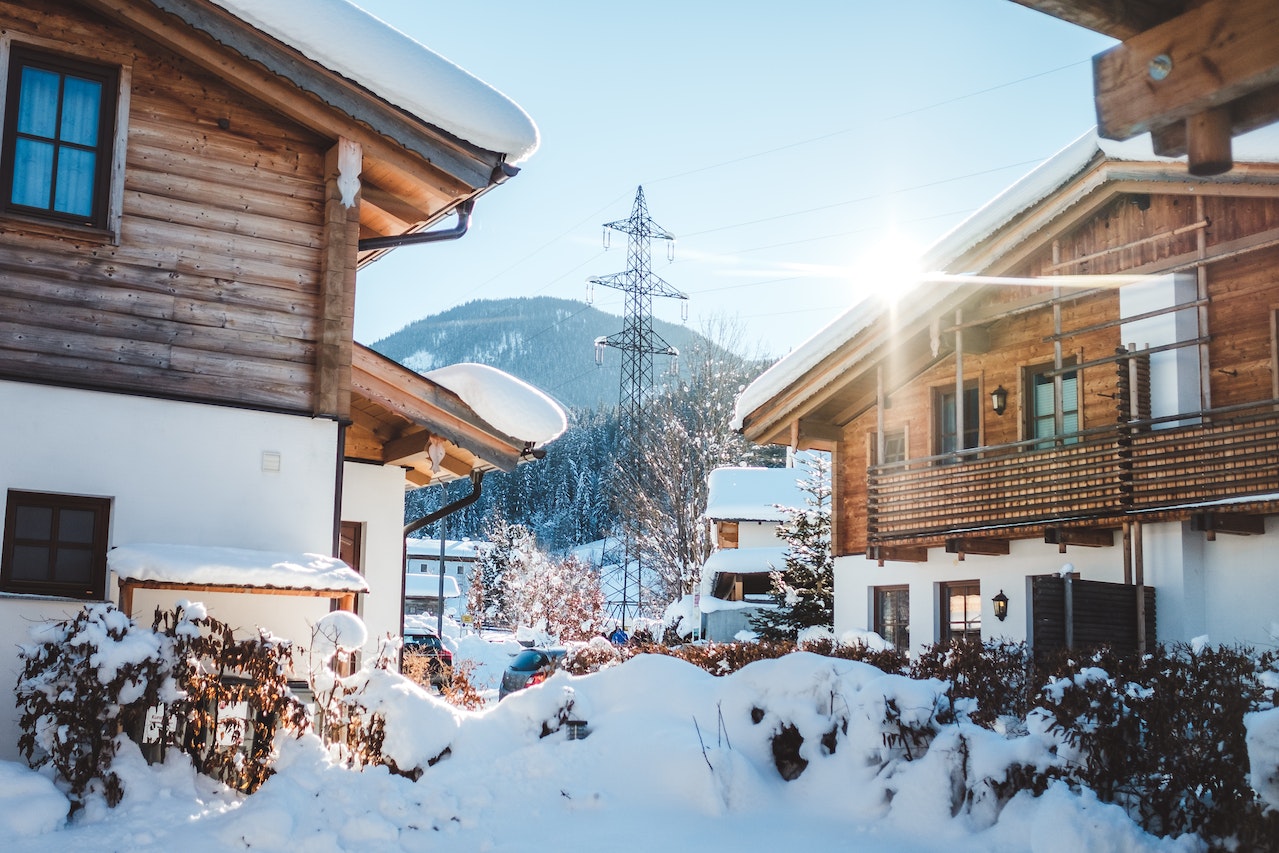 Location and Neighborhood
The first factor to consider is the location and neighborhood. Think about your daily commute, proximity to schools, and access to amenities like shopping centers and healthcare facilities. Explore different neighborhoods to find the one that aligns with your lifestyle and preferences. Do you prefer the charm of the historic downtown or the modern conveniences of planned communities like Storey Grove? Assess what matters most to you in terms of location and the surrounding neighborhood.
Home Design and Size
Next, consider the design and size of the home. Determine your specific needs and preferences regarding the number of bedrooms, bathrooms, and overall square footage. Think about your family's current and future needs. Do you need a spacious backyard for your kids to play in, or perhaps a cozy townhome with low maintenance? Assess the home's layout and design to ensure it suits your lifestyle and provides the space you require.
Budget and Price
Your budget plays a crucial role in your home buying decision. Calculate your affordability, taking into account your down payment, monthly mortgage payments, and other associated costs such as property taxes and homeowner's insurance. It's essential to set a realistic budget and stick to it when searching for homes in Winter Garden. Consider the price range that aligns with your financial situation and priorities.
Home Inspection and Condition
Before finalizing your home purchase, it's vital to have a professional home inspection. This step ensures that the property is in good condition and free from significant issues or hidden problems. The inspection report can help you negotiate repairs or adjustments with the seller. Make sure to thoroughly review the inspection findings to make an informed decision about the property's condition.
Resale Value and Investment Potential
Even if you plan to stay in your new home for the long term, it's wise to consider its resale value and investment potential. Research the real estate market trends in Winter Garden and the potential for property appreciation. A home that holds its value well can provide financial security and flexibility for future decisions.
Amenities and Community Features
Evaluate the amenities and community features offered in the neighborhood. Consider factors like nearby parks, schools, shopping centers, and recreational facilities. Also, think about any homeowner's association fees and rules that may apply to the community. These amenities can significantly impact your daily life and overall satisfaction with your new home.
Schools and Education
If you have children or plan to in the future, research the quality of schools in the Winter Garden area. Proximity to good schools can be a crucial factor in your decision. Look into school ratings, extracurricular activities, and educational opportunities to ensure your family's educational needs are met.
Safety and Security
Safety is a top priority when choosing a place to call home. Investigate the safety and security of the neighborhood you're considering. Research crime rates, talk to neighbors, and assess the overall feeling of security in the area. A safe and secure environment is essential for your peace of mind.
Are You Looking to Make Winter Garden Your New Home?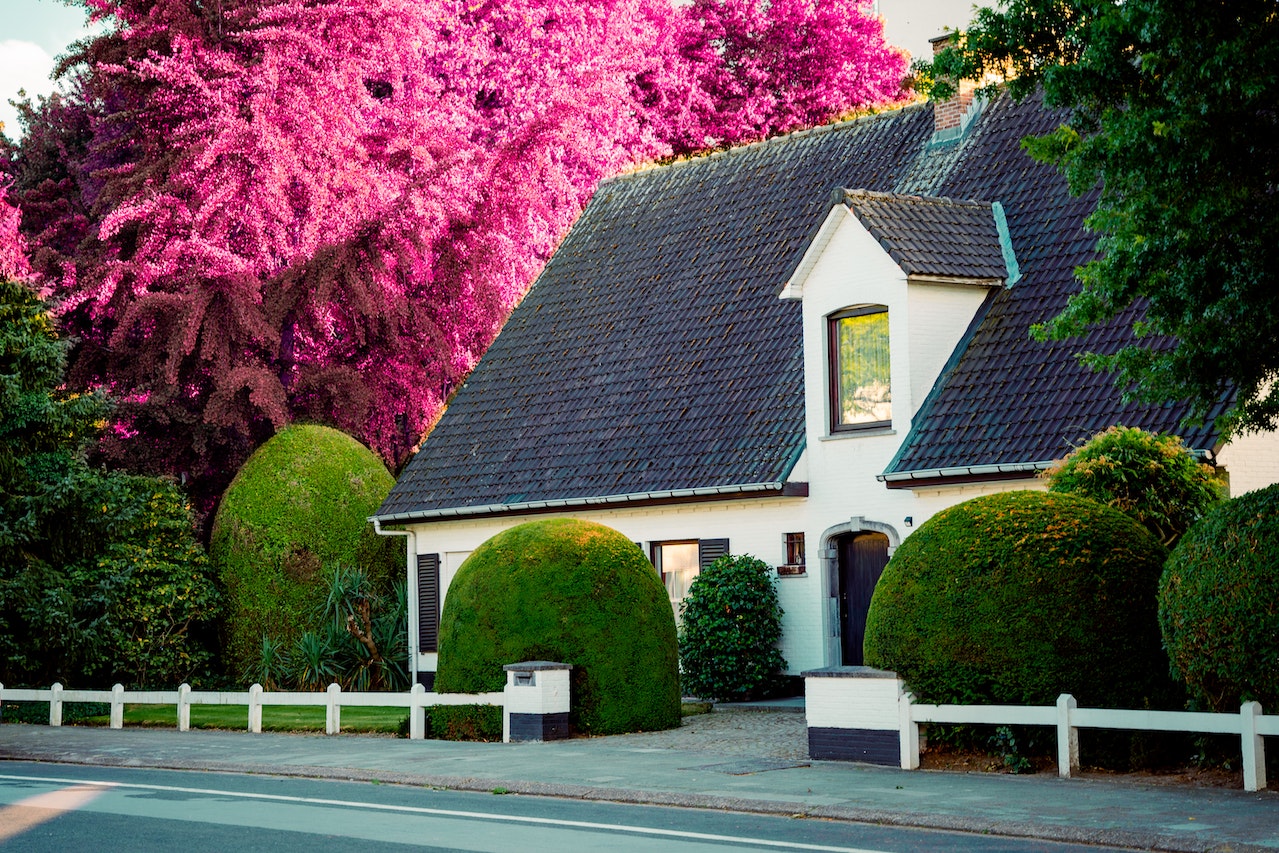 Discover Winter Garden, where the charm of diverse communities like Storey Grove, the rich history of downtown, and the allure of the West Orange Trail converge to create the ideal residential destination for you. The best part is that all of this comes with easy access to the excitement of Disney's theme parks, offering a unique blend of thrilling adventures and serene living that you will be hard-pressed to find anywhere else.
The Orlando Home Squad team will help you quickly navigate the Winter Garden Communities to help you find your new home. Homes in Winter Garden, FL, are usually highly sought-after so some are sold privately without hitting the market. Generally, demand for housing near Disney is high, and it takes experience and knowledge of the local market to identify unique properties that have great value. Orlando Home Squad has the experience and tenacity to help you locate your dream home in Winter Garden. Contact Orlando Home Squad today if you desire to experience Winter Garden living.