Are you considering making Orlando your forever home? Living near Disney World in Orlando is a dream come true for many. The Mouse Kingdom neighborhoods offer a lifestyle that seamlessly blends the magic of the theme parks with the comforts of Central Florida living. Today, we'll look at the benefits of residing near Disney World. But, to have a holistic picture, we'll explore some common drawbacks and how you can manage them in order to get you to make better decisions about whether this magical community is the right fit for you and your family.
The demand for housing near Disney is prompting new construction projects in the area. You'll find an array of affordable homes to choose from, catering to various budgets and preferences. Plus, easy access to the theme parks means that experiencing the wonders of Disney can become a part of your daily life.
The Pros of Living Close to Disney World
Proximity to Walt Disney World Provides Easy Access to Theme Parks
Living close to Walt Disney World means you'll be just a stone's throw away from the magic. For you and your family, this proximity translates into easy access to the enchanting theme parks that have made Disney World the happiest place on Earth. No more long drives or dealing with traffic – imagine being able to visit these extraordinary parks whenever you wish. Whether it's a spontaneous trip to the Magic Kingdom, an adventure in Epcot, or a day of thrilling rides at Hollywood Studios, living close to Disney World makes it all possible, adding a touch of enchantment to your everyday life.
Magical Lifestyle and Endless Recreational Activities
Embracing a magical lifestyle goes beyond the theme parks. It's about experiencing the wonders of Disney every day, from your morning jog through beautifully landscaped neighborhoods to the stunning sunsets that paint the sky. With endless recreational activities at your fingertips, from golfing at world-class courses to exploring nearby lakes and nature trails, you'll find something to delight in no matter your interests. The dream of living close to Disney becomes a reality when you can effortlessly explore the magic and enjoy a lifestyle filled with joy, adventure, and the promise of enchantment.
All Year Round Entertainment Opportunities
Living near Disney World means you're not limited to seasonal fun – the magic happens all year round. From dazzling parades and fireworks to special events like the Epcot Food & Wine Festival, there's always something to celebrate. Your family will relish the opportunity to create unforgettable memories at the parks and beyond, making your home a hub for year-round entertainment that goes far beyond what other places can offer.
Cultural Experiences
The neighborhoods near Disney in Orlando are a melting pot of cultures and flavors. Explore a world of culinary delights with world-class dining options, offering everything from international cuisines to local delicacies. Whether you're in the mood for a romantic dinner or a family-friendly meal, you'll find restaurants that cater to every taste, making every night out a culinary adventure.
Diverse Community
Living close to Disney World means becoming part of a diverse and welcoming community. You'll share your neighborhood with fellow dreamers and Disney enthusiasts, creating lasting friendships and connections. The sense of belonging in these communities is unparalleled, making it easy to find friends who share your passion for magic.
Exclusivity, Security, and Privacy of Neighborhoods
The neighborhoods near Disney are known for their exclusivity, security, and privacy. These gated communities offer peace of mind, allowing you to enjoy the magic of your surroundings without worry. It's the perfect environment to raise a family or retire in, knowing that your safety and privacy are a top priority.
Local Discounts and Resident Passes to Exclusive Disney Events
As a resident, you'll enjoy exclusive perks like local discounts and resident passes to special Disney events not open to the general public. Imagine attending private previews, access to behind-the-scenes tours, and other exclusive experiences that truly make you feel like part of the Disney family. Living close to Disney World means you're not just a visitor – you're an integral part of the magic.
The Cons of Living Near Walt Disney World
Are you a Disney fan looking to make Orlando your new home? While living near Walt Disney World offers incredible perks, it's essential to address some of the challenges you might encounter. But fret not! We'll show you how to turn these cons into opportunities that make your dream of living near the magic kingdom a reality.
Increased Tourism Traffic:

Yes, the area around Disney World can get busy, especially during peak tourist season. However, this con presents an opportunity for you to become a savvy local. You'll quickly discover the best times to visit the parks, avoiding the crowds and maximizing your magical experiences.

Crowded Theme Parks:

While Disney theme parks are renowned for their charm and magic, they can get crowded. But living nearby allows you to enjoy the parks during special events and off-peak hours, making each visit a truly enchanting experience.

Seasonal Hurricane Risks:

Central Florida does face seasonal hurricane risks, but the region is well-prepared. New homes in master-planned communities often feature hurricane-resistant construction, providing peace of mind during stormy times.

Limited Residential Spaces:

The popularity of the area can lead to limited residential spaces, but this challenge can be overcome by working with real estate experts who have access to up-and-coming areas and charming downtown communities.

Limited Public Schools:

While there might be limited public schools directly adjacent to Disney, the Orlando area boasts a plethora of educational options. Research and explore the great areas within easy reach, ensuring your children receive a top-notch education.

HOA Fees:

Homeowners' Association (HOA) fees can be a concern, but they often include maintenance, security, and access to amenities like beautiful lakes and nature preserves. It's an investment in the safety and quality of life for you and your family.

Traffic Congestion:

Traffic congestion can be a challenge, especially during peak hours. However, living near Disney World means you're within reach of charming downtown areas, reducing your need to travel to big cities for shopping, dining, and special events.
What You Should Do Before Buying a Home Near Disney
By positively addressing the potential drawbacks, you can make your dream of living near Walt Disney World a reality. With the right mindset and the support of knowledgeable real estate professionals, you'll discover that the magic extends far beyond the theme parks, creating a truly enchanting lifestyle for you and your family. But before you sign on the dotted line, there are crucial steps you should take to ensure a smooth transition into your new dream home.
Establish a Budget
The first step in your home-buying journey is setting a clear budget. Consider your financial situation, including income, expenses, and any savings for a down payment. This will help you narrow down your options and prevent any financial surprises down the road.
Prioritize Your Must-Haves and Nice-to-Haves
Make a list of your non-negotiables in a home, such as the number of bedrooms, proximity to Disney World, and specific amenities. Distinguish these from your wish list, which may include features like a pool, a golf course nearby, or easy access to shopping and dining.
Explore Different Neighborhoods
Central Florida offers a diverse range of neighborhoods, each with its unique charm. Explore options like Winter Garden, Winter Park, Lake Nona, Haines City, and Celebration to find the community that best suits your lifestyle and preferences.
Check the School Districts
If you have children or plan to in the future, research the local school districts. Orlando and its surrounding areas offer a variety of public and private schools, so finding the right fit for your family is essential.
Review Home Inspection Reports
Don't skip the home inspection! It's crucial to identify any potential issues or necessary repairs before committing to a purchase. This step ensures your new home is safe and move-in ready.
Evaluate Homeowners' Association (HOA) Rules and Fees
Many communities near Disney have HOAs, which can have specific rules and fees. Understand these guidelines to ensure they align with your lifestyle and preferences.
Investigate Nearby Amenities and Services
Beyond the magic of Disney, consider the amenities and services available in your chosen neighborhood. Access to shopping, restaurants, golf courses, and other places of interest should factor into your decision-making process.
Buy Your Magical Home Near Disney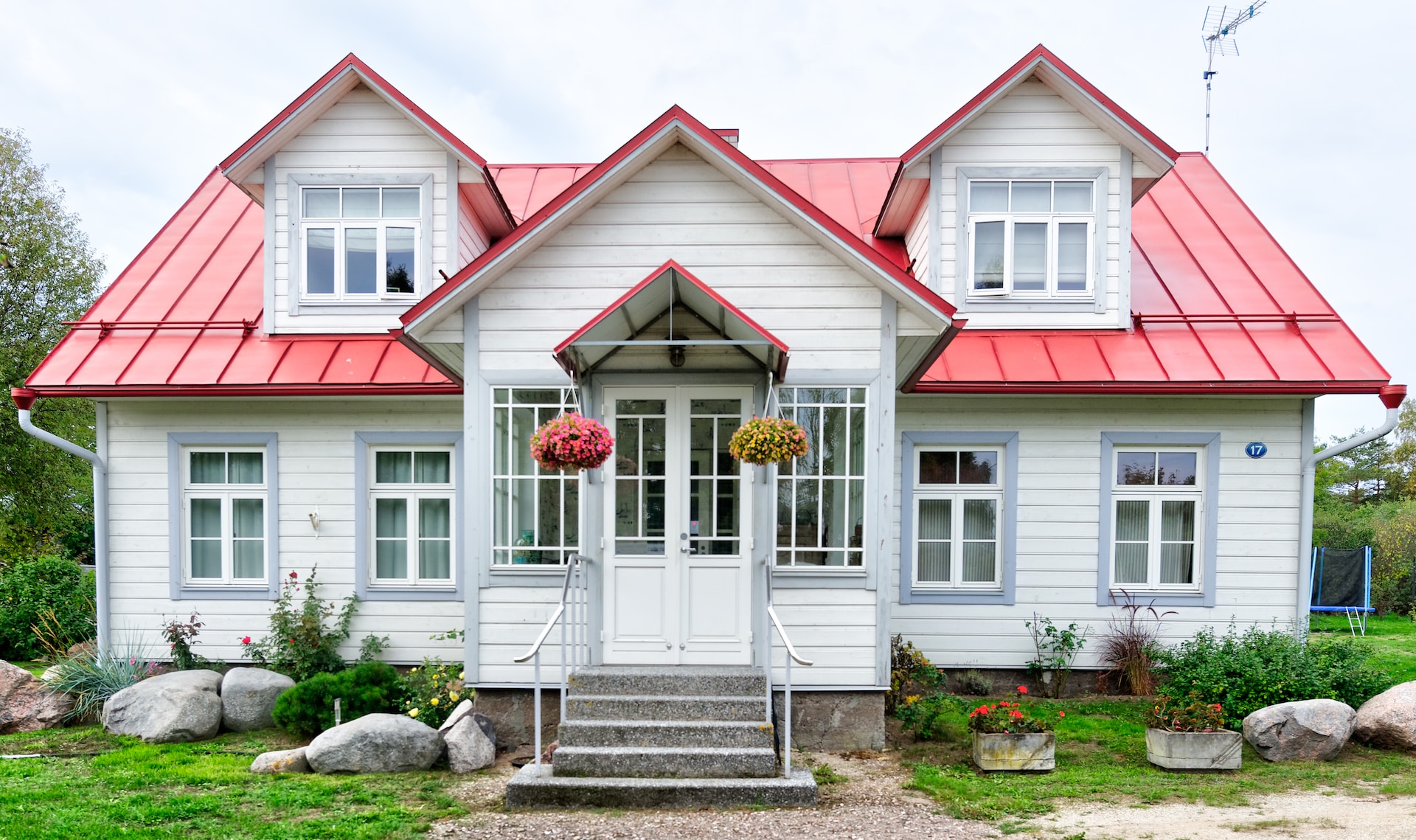 Living near Disney World in Orlando offers a captivating blend of enchantment and opportunity. The allure of this lifestyle paints a picture of a dreamlike existence. While there are drawbacks to consider, these challenges can be transformed into unique opportunities with careful planning and expert guidance.
Most neighborhoods near the Mouse Kingdom give you quick access to the charming downtown area or where great resorts like Disney Springs are located. Because of incredibly strict HOAs, most neighborhoods, even those in up-and-coming areas are designed in the form of a master-planned community. Home prices around Walt Disney theme parks are usually a little higher than those of other locations in Orlando, but it is because of this proximity and the lifestyle residents enjoy that make the values worth it.
The Orlando Home Squad team can help you find your new home near Disney. We help potential homebuyers navigate the bureaucracy of high housing demand and strict HOA policies in the area. Contact Orlando Home Squad today to find your dream home near Disney.